There is something so intriguing about listening to real 911 calls. It feeds our curiosity and spurs intrigue. If you love listening to podcasts as you go about your day and enjoy drama, podcasts with real 911 calls are for you. These podcasts take you along as you listen to people as they make desperate calls, reaching out for help in their time of need. If you love all things true crime, then this list of the best podcasts with 911 calls will leave you begging for more!
Related: Best Killing Eve Podcasts and Best True Detective Podcasts.
Podcasts With Real 911 Calls
Getting Thru: Stories Of Resilience
The Getting Thru" Stories Of Resilience podcast is heat-wrenching and addresses mental health issues amount young adults. You'll listen along as this series addresses the challenges facing young adults and their pathways to success. This podcast features deep and weighty content, so listeners beware if certain topics easily trigger you.
Civilian Medical
The Civilian Medical podcast provides the listener with an in-depth look at skills and techniques for dealing with emergency situations you hope will never happen. Its goal is to educate and prepare the listener by providing information on techniques, skills, products, and mindsets that could save your life and the lives of those around you. There are guest interviews from experts in multiple medical fields and intriguing and insightful conversations that will leave you thinking!
911 Calls Podcast With The Operator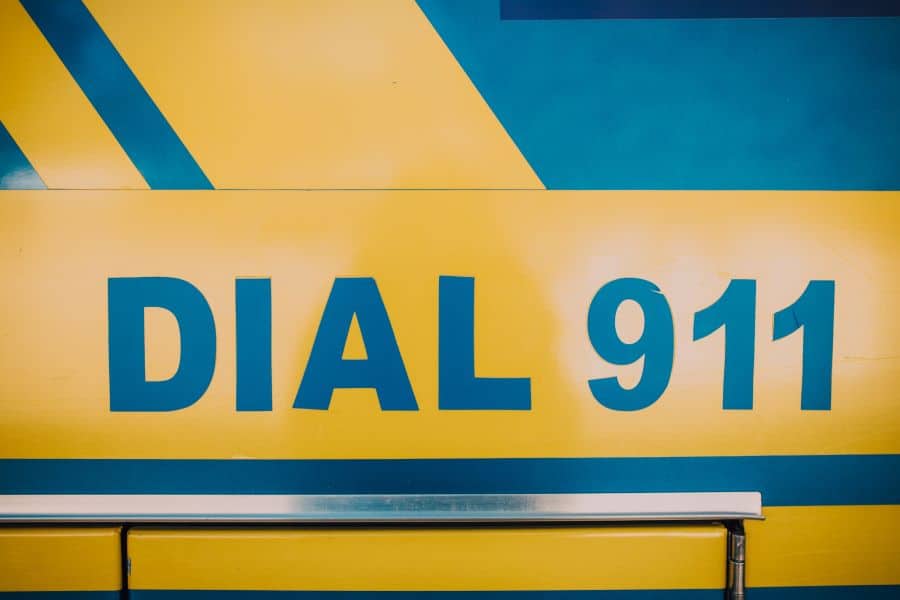 911 Calls Podcast With The Operator is an exhilarating podcast hosted by Jack Luna. Every episode dissects two 911 audio calls made from every part of the world, giving you a unique look into global law enforcement. Each episode features a riveting and heartwarming call to chill you to the bone and then warm your heart. With thousands of 911 calls to listen to, there is no stopping this must-listen show.
Wife Of Crime
The Wife Of Crime Podcast is hosted by a husband and wife team in Bronx, NY. Listen along as the wife Jess tells her husband Russ a true-crime story as they sip cocktails and discuss every aspect of the case. Since the pair rarely agree on anything, it makes for an entertaining and mind-opening discussion.
The Brohio Podcast
The Brohio Podcast is perfect for those with dark humor. Listeners join in as the hosts cover the mysteries of the universe, including aliens, paranormal, cryptozoology, conspiracies, the occult, murders, monsters, famous legends, and strange occurrences. There is nothing they consider to be off-limits, and you'll enjoy laughing at their crude humor and immaturity. The Brohio podcast proves that not all true crime has to be serious.
Killing Lorenzen Love, Basketball, Murder
The Killing Lorenzen podcast is an investigative podcast created by the WREG investigative team. It dives into the life and death of Lorenzen Wright, an NBA star who was murdered. The podcast brings the listener through the story starting with the desperate 911 call Lorenzen made in July 2010, detailing the circumstances leading to his murder. Currently, his wife Sherra is in prison after pleading guilty to facilitating Lorenzen's murder. This podcast is a must-listen for anyone who enjoys listening to murder mysteries.
True Crime Arizona
True Crime Arizona is a podcast centered around solved and unsolved cases throughout the state of Arizona. The hosts, Serjio Hernandez and Briana Whitney, take the listener on a deep dive adventure as they uncover new evidence, retrace steps, and debut new theories from those directly and intimately involved in these investigations.
Uncle Josh's True Scar Stories
Uncle Josh's True Scary Stories podcast features true stories that are both found and submitted by listeners from platforms like submitted tales, Reddit, and more. You won't find any creepypasta here; every story is true and includes a discussion and reflection of what happened.
We Speak Dispatch
The We Speak Dispatch podcasts bring listeners into the world of 911 call dispatchers. It discusses the roles they play during various types of emergencies and how they deal with incoming calls. You'll find yourself fascinated as you take a look behind the curtain into what it means to be a 911 dispatcher and hear the thoughts and feelings of these real-life superheroes.
Within The Trenches
Within The Trenches features stories from 911 dispatchers as they recount their tales of the calls they receive. It gives an in-depth look into the emotions and thoughts going through their minds at the moment and shows the strength and resiliency necessary to perform the job.
Related: The 40 Best Podcasts You Need to Listen to in 2023
Summary
Podcasts with real 911 calls are a fascinating glimpse into the real-life emergencies of everyday people. Although these podcasts aren't for the faint of heart, those who enjoy true crime and receive a behind-the-scenes look into what goes into a 911 dispatch will thoroughly enjoy all the podcasts on this list of the best 911 real 911 call podcasts.