Why Choose Us To Be Your Podcast Shownotes Writer?
Our professional Podcast Shownotes Service – including summary, quotes, highlights and resources – is designed to maximize engagement with new listeners while providing a guide for your current followers.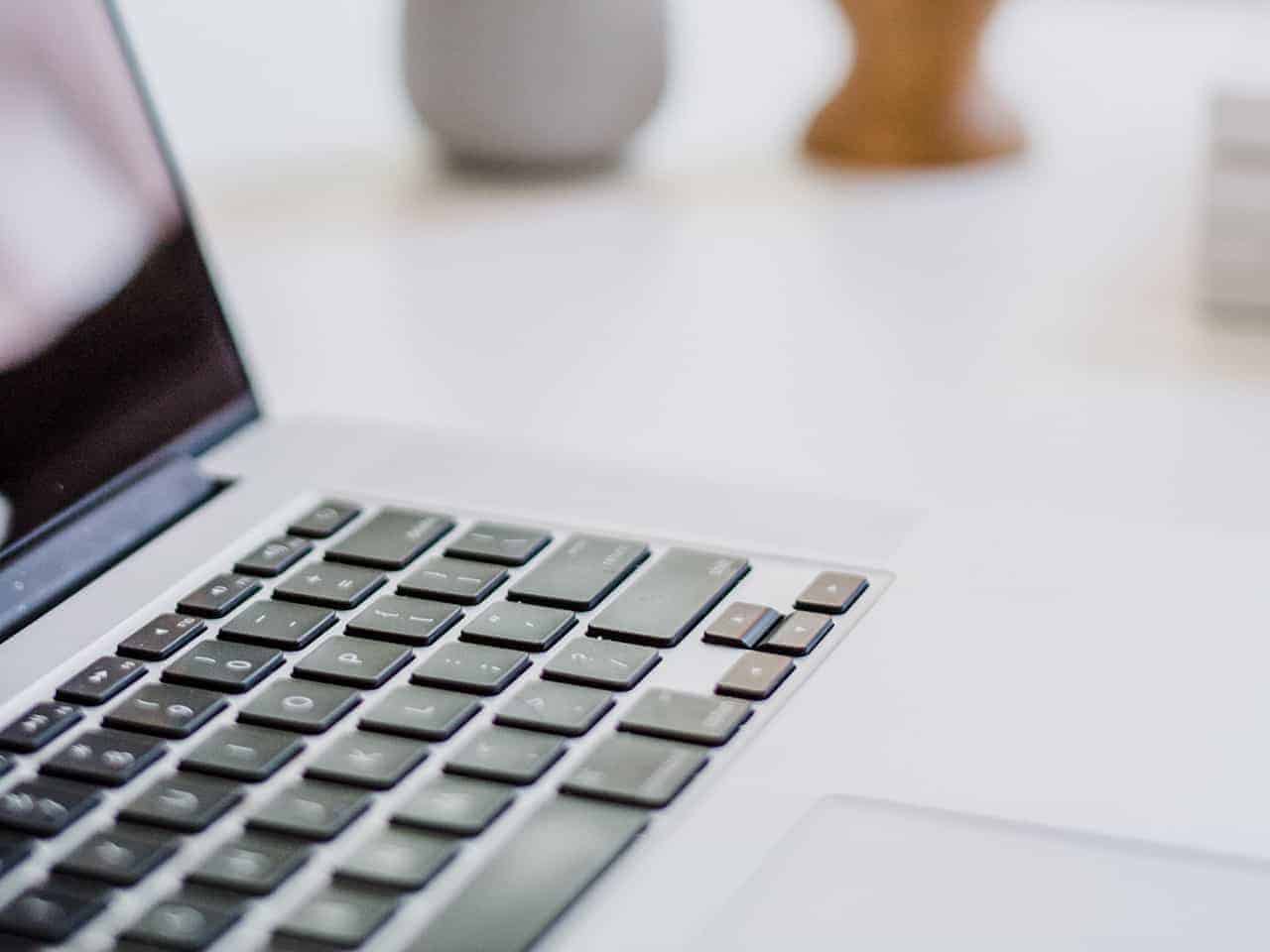 1. YOUR SUCCESS IS OUR GOAL
We are proud to be a full podcast post-production agency and after we edit your podcast, we want to make sure you are in the best position to succeed. That's why we want to make sure you are getting every chance to make your content shine. Too often we see new podcasters writing a couple of lines to summarize their newest episode without the proper care for all aspects professional shownotes should cover. These include: serve as a summary of the show either by persuading someone to listen to it or by reminding them what the episode was about; offer links to resources, people or products mentioned in the episode; and attract new listeners through search traffic.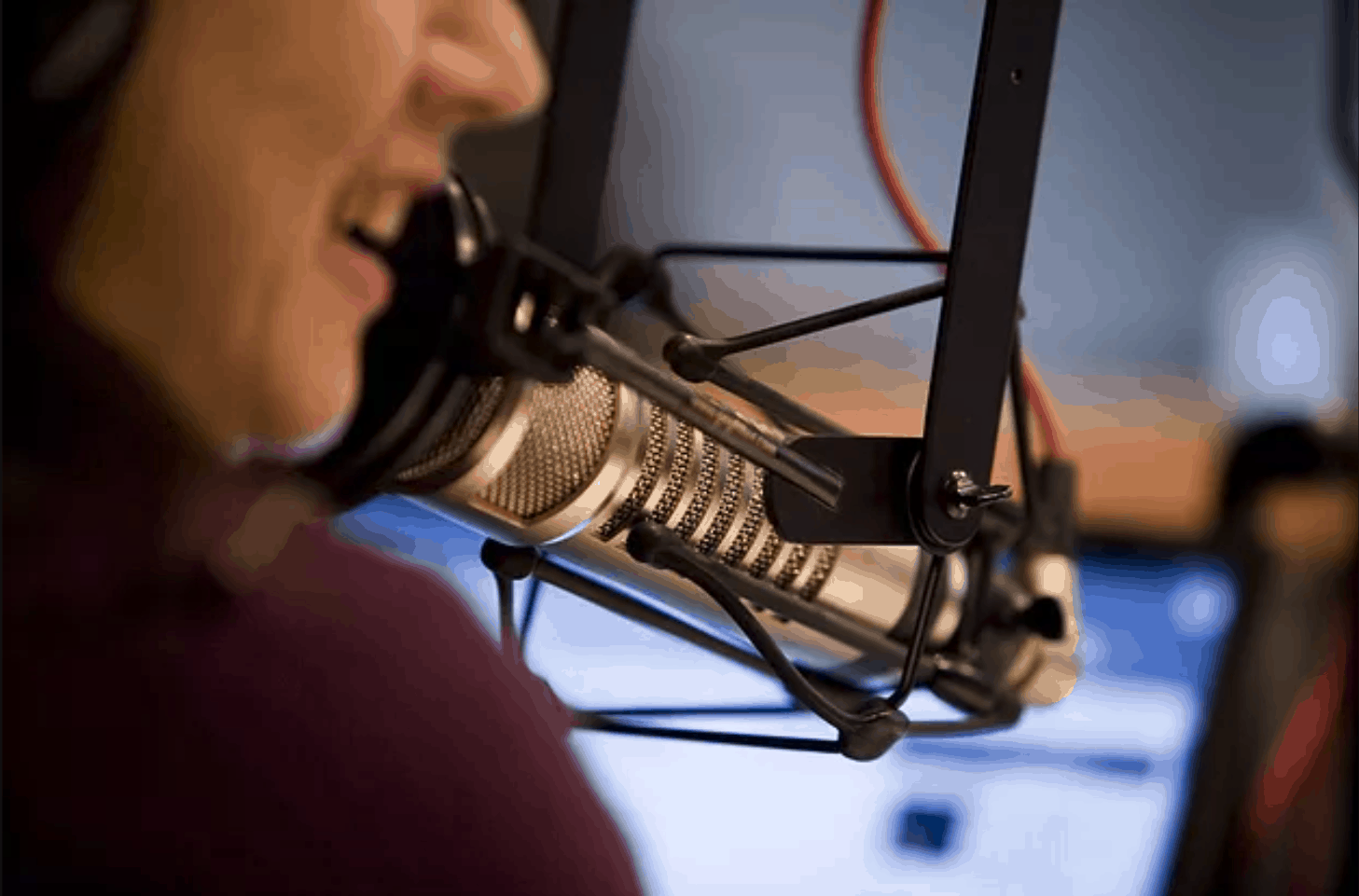 2. SHOWNOTES THAT ENGAGE
The title of your podcast, the title of the episode, your podcast art, the shownotes, all of these elements form your offer to potential listeners and you want to put your best foot forward. When a new potential listener finds your podcast, they want to know if they'd be interested in listening to your content in as few words as possible. Shownotes can be used as blog posts or as descriptions in your podcast hosting. You want a well-written piece that can grab people's attention and get them to click play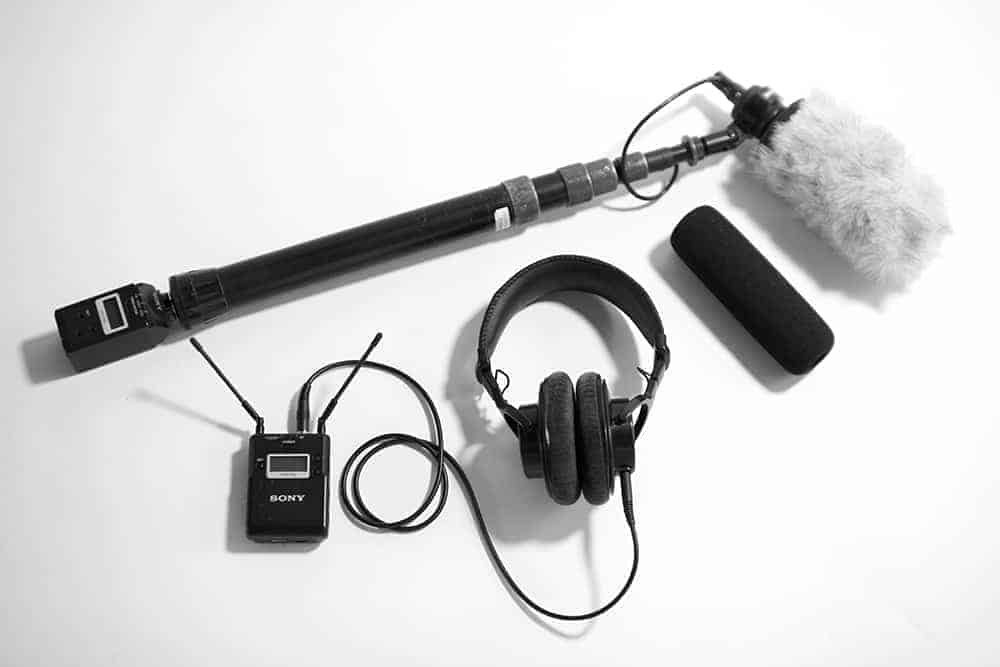 3. BUILT TO GROW YOUR AUDIENCE
The vocals in your podcast are the prize and to get there we need to make sure your podcast is presented in front of as many people as possible. By writing shownotes and transcriptions, you make sure to place that content directly onto a website that will be seen by Google and other search engines. These search engines don't understand recordings but do understand the written word and will help your podcast rank up in the searches from your audience in your podcast niche.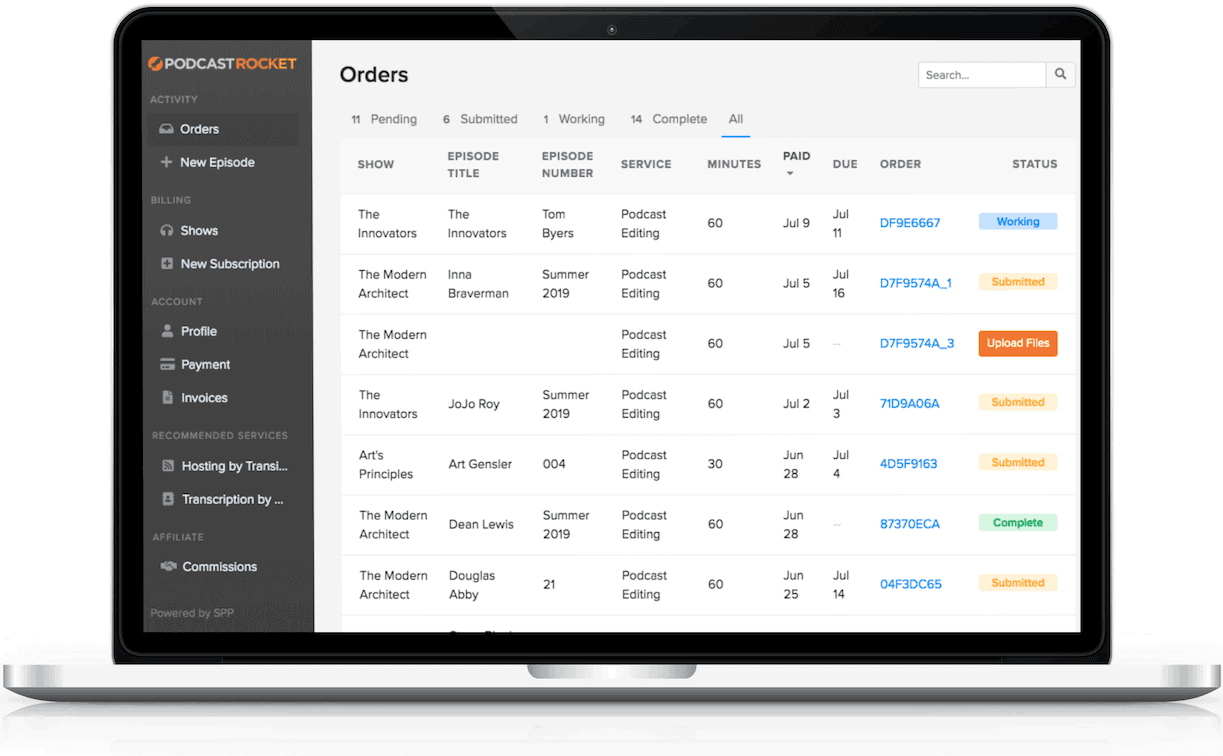 4. ACTUAL HUMAN WRITERS
We don't use tools or bots to do any of the services in Podcast Rocket, and shownotes are no exception. Our Podcast Shownotes services are put together by actual human writers – friendly ones at that. Of course, we use tools to edit, report and write, but the actual work is done by transcription professionals. Our Podcast shownotes writers will listen to your podcast and take notes of the most important topics and write a summary. Then they will listen to your podcast again to extract the best quotes and make note of the highlights, both of these while making a note of the timestamps for easy navigation through your episode. Finally, they will put together a handy list of resources with links for your listeners to check out.
Our Shownotes Service Process
Although every podcast is different, here is an indication of how we'll typically approach writing shownotes for a new podcast
STEP 1 —LISTEN TO YOUR PODCAST MULTIPLE TIMES
To begin, we'll listen to your edited podcast. We do this after the editing step to make sure that the shownotes reflect the final content but also to make sure the timestamps match the final file. During this process, we'll make sure to take notes on the most important parts discussed in your episode. 
STEP 2 — WRITE A SUMMARY OF YOUR EPISODE
The shownotes are part of your offering to current and new listeners. We need to make sure they understand what the episode is about in as few words as possible. The industry standard is 1-2 paragraphs to make sure there is enough to persuade new listeners to click on your podcast but not too long that they get bored half-way through. This summary can be used in your podcast hosting (Libsyn, Blubrry, Buzzsprout, Apple, Spotify, etc) and on your website.
STEP 3 — COMPILE THE HIGHLIGHTS OF YOUR SHOW
Think of the highlights as headlines tied to the timeline of your episode. They are attention-grabbing phrases packed with qualified keywords that pique the user's interest. We collect and compile a list of these for your show to meet 2 requirements:
Match the start of a new topic being discussed. This helps listeners jump to the parts they are interested in, or they are reminded of an episode they've already listened.
The keywords match related keywords used in your podcast. This is useful for SEO optimisation but also, again, to grab your listeners' attention. Related keywords to the topic they are interested in will play a role in your listeners wanting to check your episode out.
An example of a highlight may look something like this:
00:15 Great Podcast editing tips from Professional Podcast Editor
STEP 4 — FIND THE BEST QUOTES
A great way to get your listeners to click on your newest episode is through quotes from your episode. These also work great when sending emails to your subscribers as they give a quick overview of what you will cover during the episode. Our writers will scour through your podcast to find the best quotes that match your content or those that are most surprising to entice your listeners to find out more.
An example of a quote may look like the one below:
14:32 "Make sure the volume of the microphone is adequate before you start recording your episode, otherwise you may end up with a hiss. Hisses are hard to remove in post-production but can be alleviated with a combination of equalisation and background noise reduction tools."
STEP 5 — COMPILE A LIST OF RESOURCES MENTIONED DURING THE EPISODE
In most episodes you'll be talking about a topic and a resource will come up, like a website, a book, magazine, subscription or product. You want to make a note of these and put them in your shownotes so listeners don't forget to check them out. It's especially important if you are interviewing someone and they are promoting a book, show of their own, product or service. It also comes in handy for your listeners to come back later if they are looking for the resource in question. And it works for people that find your podcast by searching for the resource, as they will want to check out your content to see what you say about the product. We will compile a list of all resources mentioned during your episode and put them in the shownotes too for easy access.
Something like this:
PodcastRocket – https://podcastrocket.net
I've found
    a company
        I can trust
I've
found
    a company
        I can
trust
                    Joel North
                           Top Rated Reseller
                    Joel North
Top Rated Reseller
ADDITIONAL SERVICES YOU MAY BE INTERESTED IN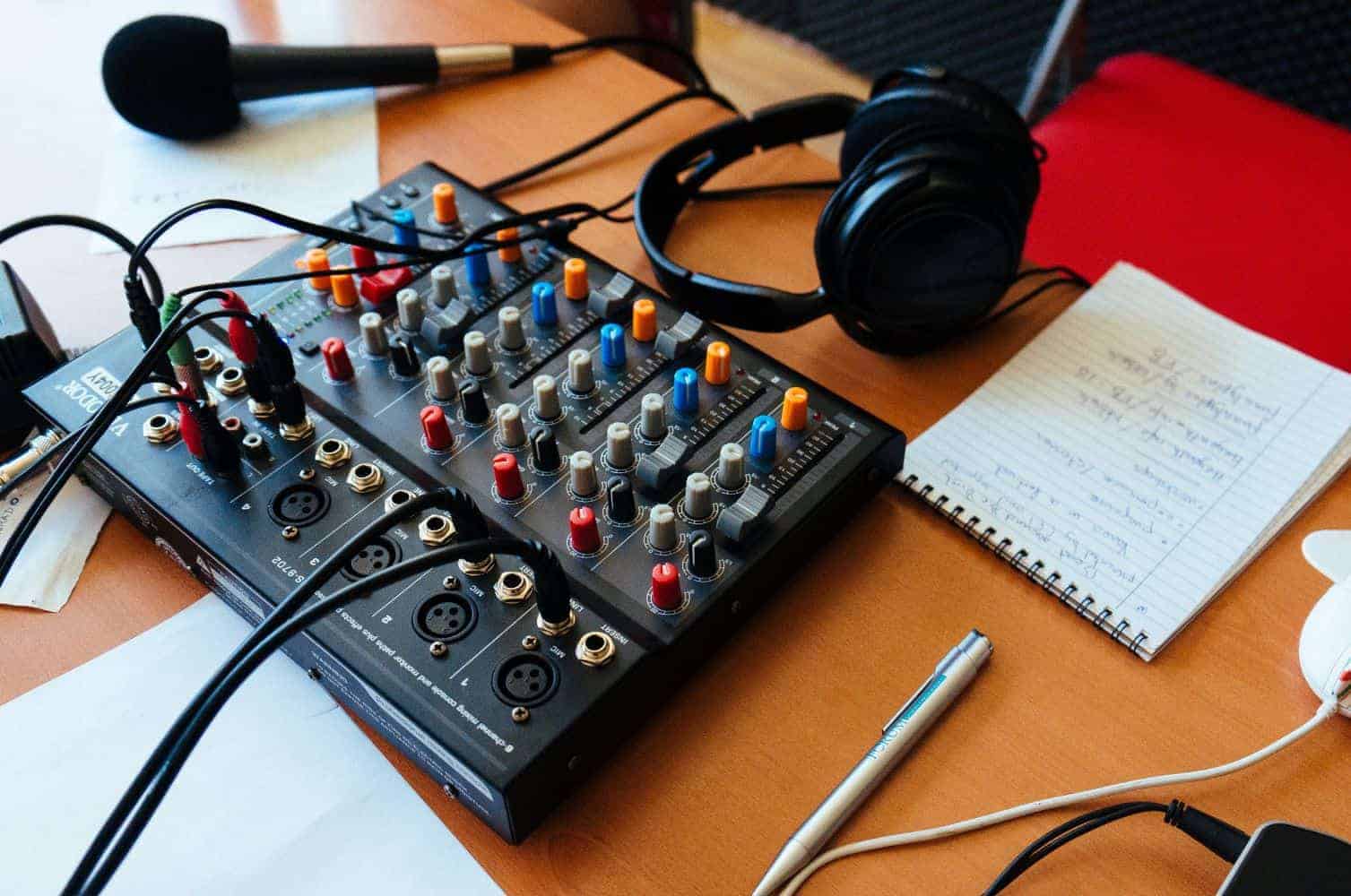 PODCAST EDITING
Podcast Editing services are beneficial for all podcasts, regardless of size.
Each discipline and speciality within Podcast Editing requires a technical level of expertise and experience. Flexibility to match the demands of new and emerging ventures is crucial.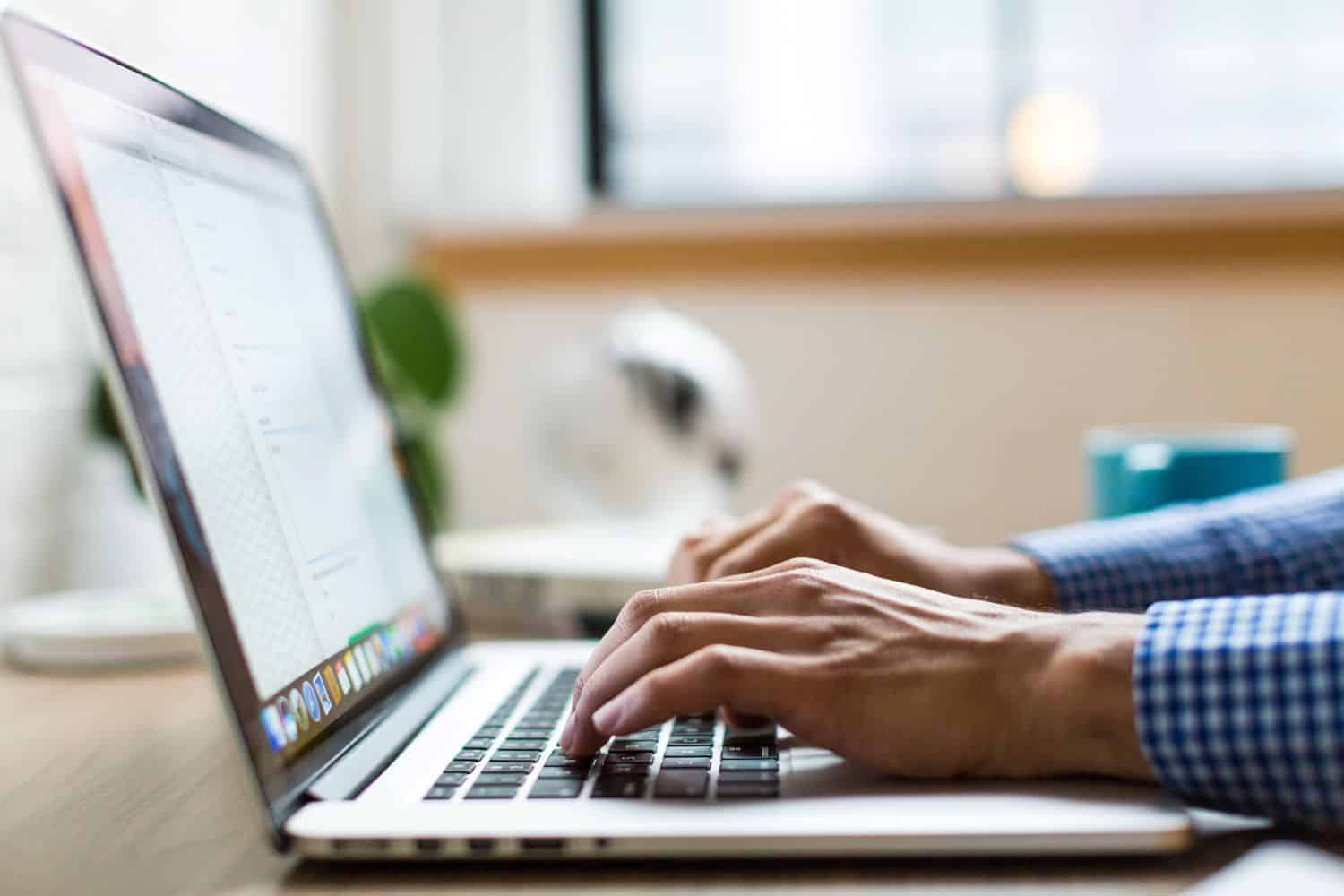 PODCAST TRANSCRIPT
Sometimes your listeners will want to refer to specific parts of your podcast in written form, or you may want to use your podcast as a blog post to bring in more traffic to your website. Whatever your goal, we have you covered.
Trust is at the center of everything we do. We want to empower your business through effective podcasting practices and relationships. Partner with us today.