Are you on the hunt for a cheerful podcast that will make you laugh out loud? Then improv podcasts might be for you.
Improv is short for improvisation, and these podcasts will make random comedic content. There are no scripts, only prompts/questions, and the comedians must create short, improvised scenes/songs in response to these prompts.
Comedic improv is a difficult skill to master, but the raw comedy can be very entertaining for the listeners.
We also got you covered on the Best Comedy Writing Podcasts.
What are the Best Improv Podcasts?
Not every improv podcast is worth your time, so we compiled a list of our favourite contesters:
The Dead Authors Podcast – this comedic series ran from 2011 to 2015, and stars Paul F. Tompkins, who plays a time traveller called H.G Wells. Wells travels through space and time to talk to old dead writers about their lives and writing, amongst other random topics that come to mind. The concept is genius, and the improvised comedy is witty. This podcast is a great option for any fans of literature.
Offbook – if you're a musical lover and feel like watching an incredible improvised musical, Offbook will be very entertaining for you! Improvised musicals are filled with songs and dramatic scenes that are completely freestyled. Nothing is written before-hand, and the actors are forced to make an entire musical using their own creativity. It's fascinating to listen to and even includes weekly guests such as Jessica McKenna.
Make My Day – this is hosted by comedian Josh Gondelman and it follows a comedy game show format. Every episode, a new guest (or several guests) will feature, and they are rewarded with points based on how much they cheer up the host. If they get a certain number of points, the podcast donates $100 to a charity of the guest's choice. All around, this is a hilarious podcast that gives back to the community.
Hey Riddle Riddle – hosted by Chicago natives Adal Rifai, Erin Keif, and John Patrick Coan, this podcast is all about riddles and puzzles. The hosts take turns asking riddles, and the other person must provide the funniest answer they can think of. They also do longer improvised parts, in the characters they create from the riddles. This podcast has been incredibly popular due to the high-quality comedy, and natural chemistry that the hosts have.
Mega – short for Megachurch, this podcast features improvisers Holly Laurent and Greg Hess. They play fictional staff at a made-up megachurch called Twin Hills, and every week they pretend to interview a church member, with hilarious results. These satirical episodes delve into the world of the Christianity, so it is especially funny for people familiar with the church environment.
Mission to Zyxx – if you're a sci-fi fan, this podcast will be perfect for you. Mission to Zyxx is an improvised space opera, where the cast pretends to speak to the dissatisfied residents of Zyxx. The episodes feature a rotating cast, which keeps things fresh. Listening to the cast create an entire opera from scratch is truly entertaining and inspiring for the listener.
Improv4humans – this is created by popular improviser Matt Besser and is one of the most highly-rated podcasts available. Besser is joined by some of the world's funniest improvisers, and each episode is random and completely different from the last. In the past, they have had hilarious scenes about a Utah Dispensary and the Easter Bunny's secret identity.
How will Listening to a Funny Podcast Benefit Me?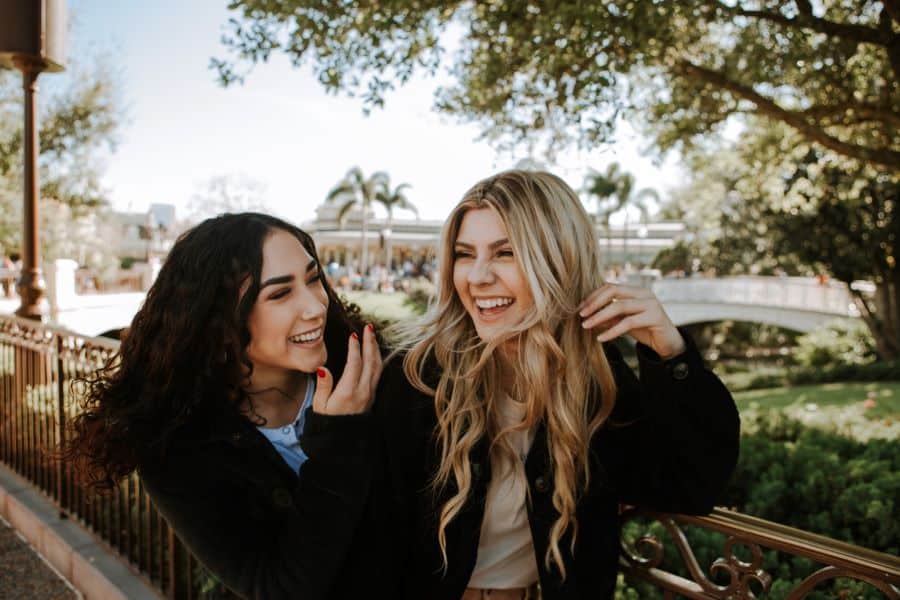 Did you know that listening to comedic podcasts can have a positive effect on your mental health? According to Good Housekeeping, when you listen to funny content, the frontal lobe and cerebral cortex of your brain are stimulated, which triggers laughter and pleasure. Laughing also decreases your body's levels of cortisol, which in turn reduces stress.
Listening to podcasts is also a great way to learn new information and inspire your creativity. It relaxes the mind and body, whilst also stimulating your intelligence, which is why it's such a popular hobby nowadays.
Related: The 40 Best Podcasts You Need to Listen to in 2023
Summary
To summarize, improvised podcasts are comedic podcasts that use prompts to create random, funny scenes or songs, all off the top of the hosts' heads. Listening to these podcasts provides comedic relief because they stimulate pleasure parts of the brain.
In our humble opinion, the best 7 improv comedy podcasts are:
The Dead Author's Podcast
Offbook
Make My Day
Mega
Misson To Zyxx
Improv4humans