When launching a podcast, having a consistent schedule and marketing activities is key to gaining a loyal following.
When you're thinking of what time to launch a podcast, consider your audience. If your podcast focuses on health and fitness, you may want to launch in the New Year, when people make their Resolutions to lose weight and get fit. If you have a spooky true crime show in the works, October would be a great time to launch as it is near Halloween. In order to determine the best possible time for your podcast to launch, do research into when other podcasts launched and the level of success they had after their launch – how many downloads did one podcast of the same subject get after their initial launch in January vs. another one's launch in June?
Related: How to Find Out the Number of Podcast Listeners a Podcast Has
How to Successfully Launch a Podcast
The key to launching any successful business – let alone a podcast – is to build up excitement and anticipation for your consumers. For a podcast, this is especially important. Once you have a good amount of podcasts under your belt, with good sound quality and interesting content, you'll want to create a calendar for when these podcasts will be released.
In the months leading up to your podcast's release, you will want to advertise your new podcast by connecting with other podcasters and asking for them to let their listeners know about your upcoming launch. You may need to spend some money for this, but some podcasters may help you out for free or for future advertising with your show.
You will also want to set up social media accounts and go on forums dealing with the subject of your podcast to inspire people to check out your upcoming podcast and ask them questions about the kinds of content they want to see. Spend some money on social media advertising to drive traffic to your pages and get followers.
Related: Can You Do a Solo Podcast?
How do you market a podcast in 2022?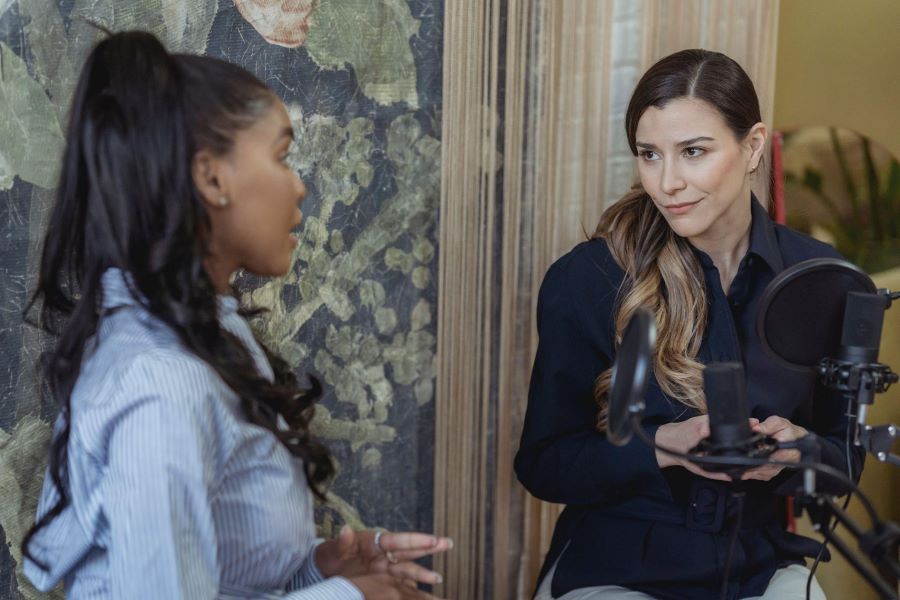 Marketing a podcast involves dedication. You need to stay on top of your social media pages to keep top of mind for the followers of your show. Develop relationships with other podcasters to guest host on their podcasts to drive new listeners to your show. Communicate regularly with your listeners to build a loyal following. Another great way to get your podcast out there is developing merchandise your already loyal followers can wear while out and about. This will get  your name out there and inspire others to listen to the podcast, too.
Related: How to Start a Podcast With No Audience: What You Need to Know
What is the best day to release a podcast episode?
According to Megaphone, the most popular time for podcasters to publish their newest episodes is on Wednesdays between 2 a.m. and 5 a.m. The most downloaded episodes, however, occurred when podcasts were published on Tuesdays at 5 a.m. The second best downloaded time was Wednesday at 2 a.m.
Related: The Best Day to Release a Podcast, Based on Data
Conclusion
When you're launching and marketing a podcast, the most important consideration you need to make concerns your audience's habits, what they're looking for in a podcast, and how you can reach them. When launching a podcast, you'll want to drive traffic to your social media pages months in advance of its launch by working with other podcasters in the same genre. Once the podcast launches, marketing involves consistent social media activity meant to maintain your followership and grow your listener base. The best time to release your podcast is likely early Tuesday mornings, when most of the downloads for podcasts occurs.