If you've spent any time listening to podcasts, you've probably found a few you really liked and some you didn't. There are so many excellent platforms for people to post their content which means endless topics and themes to choose from. If you have an interest, chances are there are multiple podcasts you can listen to covering the subject. As wonderful as it is having such a wide variety of podcasts out there, it can also make it difficult to stand out. The characteristics of a good podcast include being knowledgeable on your subject, clearly labeling your episodes, getting to the point of the episode, offering high-quality content, and posting regularly. If you stick to these guidelines, your podcast has the best chance of attracting listeners who are excited to follow along as you navigate your podcast journey.
Being Knowledgeable About Your Subject
If you're hosting a podcast, your listeners expect you to have a thorough understanding of your primary subject. For example, if you have a paranormal podcast, you need to have knowledge of the terminology and ideology of those also interested in the subject. If your podcast focuses on cooking, knowing your way around a kitchen and understanding the ins and outs of creating delicious food is a must. Your audience has an inherent expectation for you to match or exceed their knowledge level; they will become bored or even frustrated if they realize you don't know what you're talking about. Additionally, you should be passionate about your subject since that passion will break through to your listeners and keep them coming back for more.
Clearly Label Each Episode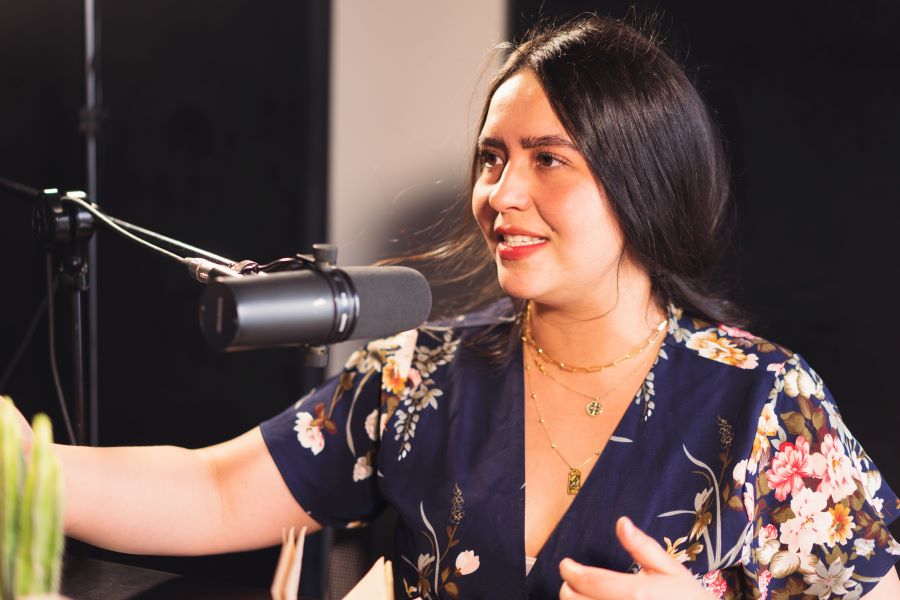 One area that is often overlooked but has the potential to make your podcast stand out from the rest is clearly labeling your episodes. When listeners scroll through your playlist, they will appreciate knowing exactly which episodes they want to listen to and what to expect. Conversely, if you name it something that has nothing to do with the content addressed, they can become disappointed and lose trust. When it comes to every area of your podcast, down to naming every episode, the more transparent you are, the better.
Related: How Many Episodes Should a Podcast Season Have?
Get To The Point!
Have you ever listened to a podcast where the host rambles on and on about unrelated topics before diving into the main content? It can be frustrating for the viewers when episodic introductions cover a significant amount of the listening time. Getting to the point and limiting the length of your irrelevant introduction material keeps listeners engaged and helps avoid loss of interest. Remember, your audience tunes in because they're excited to hear what you have to say on the subject, not to find out what you had for dinner last night!
Related: 143 Podcast Topics Ideas: HOW TO FIND THE RIGHT THEME (2022)
Create High-Quality Content
The most important aspect of your podcast is the content, and if it isn't up to par, your audience won't hang around. When planning each episode, be sure to do thorough research on the topic you plan to discuss and make the content flow in a sensible manner. If you struggle to remember what you want to say, writing a detailed outline you can follow along with is incredibly helpful. Your audience will appreciate the time you spend beforehand, as it will translate to carefully thought-out content. If your podcast is more satirical, you may be able to do a rough outline, while content like real crime involves in-depth details that must be properly conveyed. You really can't over-prepare, especially when you're just starting out and learning to stretch your wings.
Related: 40 Best Ideas For Podcast Segments
Post Regularly
Where creating high-quality content is of the utmost importance, having a regular posting schedule is a close second. When you post regularly, your content becomes a part of the listener's routine, increasing engagement and helping your podcast grow. It also enables your audience to feel connected with you, eventually feeling as though you are a part of their everyday life. Once this happens, that loyalty will keep them listening again and again (as long your content quality is high.) Posting regularly also helps you plan your episodes, making preparation and research easier. Following your own set schedule truly makes the entire podcasting experience better for everyone!
Related: How to Start a Podcast With No Audience: What You Need to Know
Conclusion
As you set out to create your own podcast, it's natural that you'll want to produce the best content possible. Although it takes a lot of work (especially at first), the results are more than worth the effort. The characteristics of a good podcast include being knowledgeable on your subject, clearly labeling your episodes, getting to the point of the episode, offering high-quality content, and posting regularly. If you can commit to following the above guidelines, you can help ensure your audience is happy and set your podcast up for success!