Cloudlifter has long been a popular choice for boosting your audio signal, but if it's not the right fit for your podcasting needs, there are plenty of alternatives out there. But how do you know which one to choose? We've got you covered with our list of the best Cloudlifter alternatives out there best for podcasts.
From high-end preamps to low-cost emulators, there's a solution for every budget and every podcaster's needs. So, if you're looking for something that can provide clear, powerful audio, let's take a look at some of the top Cloudlifter alternatives.
Related: What Does A Cloudlifter Do?
5 Top Cloudlifter Alternatives
In this section, we'll cover the best Cloudlifter alternatives available on the market.
1. Triton Audio FetHead
If you're looking for pristine, low-noise audio quality, look no further than the Triton Audio FetHead. Its double single-ended amplifier topology ensures its robust sound reproduction capabilities, while its shielded enclosure keeps unwanted noise out. Included in this top-notch configuration are four matched jFETs made specifically for ribbon and dynamic microphones.
With its 27 dB amplification (@ 3000 Ω Load) and low-noise Class A FET amplifier, the FetHead is ready to take any sound project you have up a notch. We'd be remiss not to mention its balanced XLR input/output and frequency response 10hz-100khz (+/- 1dB).
On top of that, its Z-in of 22 kΩ supports 24-48V phantom power capabilities offering endless possibilities. With all this on offer, the FetHead from Triton Audio has got you covered for any of your audio projects.
Key Features
Double Single-Ended Amplifier Topology
4 Matched JFETs made for Ribbon and Dynamic Microphone
Low Noise Class A FET Amplifier
Balanced XLR Input/Output
Frequency Response 10 Hz – 100 kHz (+/- 1dB)
Z-in of 22 kΩ
Supports 24-48V external Phantom Power unit
2. SE Electronics – Dynamite DM1
The SE Electronics Dynamite DM1 offers optimal sound performance with top-of-the-line features. Equipped with XLR connectivity, up to a +28 dB clean gain boost, and a 10hz to 120,000hz frequency range, this trusty dynamite packs a punch! It also supports a 48V power source and has a maximum output of 8.3dbv.
Moreover, its low impedance of 138 Ohms allows you to subscribe to an interference-free experience, and the lightweight design at 0.17 lbs makes it easy to carry. All in all, the Dynamite DM1 is a great alternative to Cloudlifter and offers an unbeatable experience. So if you are looking for an affordable yet powerful solution, this dynamite is your best bet!
You can also check out our comparison guide on SE Electronics Dynamite DM1 Vs. Cloudlifter.
Key Features
XLR connectivity
Up to +28 dB gain boost
10hz to 120,000hz frequency range
Supports 48V power source
Maximum output of 8.3dbv
Low output impedance of 138 Ohms
Lightweight design at 0.17 lbs
3. Radial Engineering MCBOOST
Radial Engineering's MCBOOST is a powerful signal booster for dynamic and ribbon microphones that just might revolutionize your recordings. With +25 dB of gain, XLR input/output and a three-position load switch with variable gain make this one highly sought-after piece of gear by engineers.
It weighs in at 1.26 lbs (0.56 kg), making it easy to transport from place to place or even from studio to stage if necessary. Its versatility makes it ideal for musicians of all levels – beginners will benefit from the obvious ease of use, and pros will appreciate the improved dynamic range and extended microphone reach it provides to their recordings.
Plus, its affordable price tag makes it an attractive alternative to the Cloudlifter when you are on a budget!
Key Features
+25 dB of gain
XLR input/output
Three-position load switches with variable gain control
1.26 lbs (0.56 kg) in weight
4. CATHEDRAL PIPES DURHAM MKII
Introducing the reliable Cathedral Pipes Durham MKII – designed for amps lacking gain, adding up to a whopping +20 dB of clean boost, simply and effortlessly! This convenient 1-channel unit gives your audio the clarity and presence it needs.
The steel chassis with a powder-coated finish is bolstered by Neutrik connectors and low-noise dual surface mount transistors to ensure durability and superior sound. At only 0.60 lbs, this compact device packs a punch and is the perfect solution to increase the transparent gain of your amplifier or recording device.
So if you're looking for a reliable alternative to the Cloudlifter, then look no further than Cathedral Pipes Durham MKII!
Key Features
Adds up to +20 dB of clean boost
Compact device at only 0.60 lbs
Steel chassis with powder-coated finish
Neutrik connectors
Low-noise dual surface mount transistors
Ideal for amplifiers lacking gain or recording devices
5. SubZero Single Channel Microphone Booster
For the most demanding professional audio applications, the SubZero Single Channel Microphone Booster comes in as a real winner. Perfect for recording studios and stages, this power booster gives you 30dB of extra gain so your recordings have more clarity, allowing you to overcome sound loss from long cable runs and atmospheric conditions.
The excellent 20Hz-20kHz frequency response and ±1dB deviation make this an ideal option if you use ribbon microphones or low-output dynamic microphones with their active design requiring +48V phantom power.
Take command of your audio environment with the ultimate boost performance delivered through its impressive 20kΩ input impedance and fast transient response. Perfect for any situation, this cloudlifter alternative is an ideal solution for the most demanding audio professional out there.
Key Features
Provides 30dB of extra gain
20Hz-20kHz frequency response
±1dB deviation
Active design requiring +48V phantom power
Impressive 20kΩ input impedance
Fast transient response
These five Cloudlifter alternatives offer a range of options for those looking for that extra gain boost. In case you need to increase the clarity of your recordings or make up for the sound loss from long cable runs, these devices have got you covered! Plus, they're all lightweight and easy to transport- so finding the perfect option for your needs has never been easier.
Honorable Mentions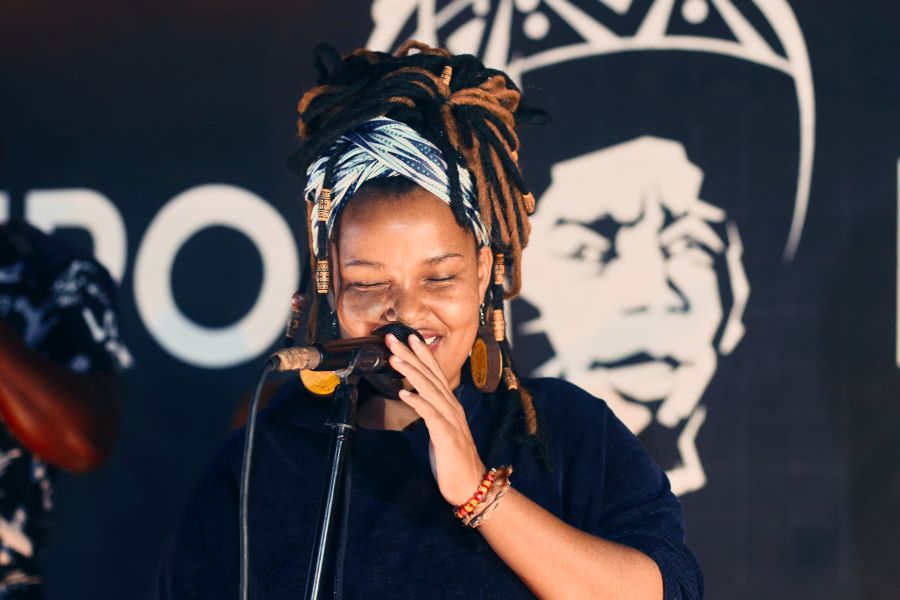 After weighing up all the options, we feel that these five devices are the best Cloudlifter alternatives out there. But if you're still undecided, here are a few honorable mentions to consider:
These honorable mentions are worth having a look at if you're still unsure of the best Cloudlifter alternative for your needs. Whichever option you choose, make sure it meets all your requirements and delivers that extra gain boost that you need!
How To Choose the Right Cloudlifter Alternative?
Now that you know about these Cloudlifter alternatives, it's time to figure out which one is best for your needs. There are several factors you should consider when making your choice.
1. Gain
The most important factor is the amount of gain you need. If you're recording dynamic or low-output microphones, then look for a device with enough boost to compensate for their limited output. Cloudlifter alternatives offer up to 25dB of clean boost, depending on the model. This is more than enough gain for most applications and will ensure your mics are properly leveled with other sources. Sometimes, you may need even more gain, and that's where a dedicated inline mic preamp comes in handy.
2. Phantom Power
Another important factor to consider when looking for a Cloudlifter alternative is its ability to provide phantom power. Most modern condenser microphones require phantom power in order to work properly, so look for devices that offer this feature. Most Cloudlifter alternatives come with this built-in, which makes it easier to use them with any type of microphone.
3. Connectivity
When shopping for a Cloudlifter alternative, keep in mind how you plan on connecting it to your audio interface or mixer. You'll want a device that is compatible with your setup, so look for one that offers the right type of connectivity. Some models offer both XLR and TRS connections, while others may only have one or the other.
4. Budget
You'll want to consider your budget when choosing a Cloudlifter alternative. While some of these devices are quite affordable, there are some models that can be quite expensive. Consider what features are important to you and how much you're willing to spend before making a purchase.
5. Quality
The quality of your Cloudlifter alternative is also important. Look for a device that offers a high-quality mic signal path and is built with quality components. Doing so will ensure you get the best sound possible from your microphone.
6. Ease of Use
Most Cloudlifter alternatives are designed to be easy to use. Look for a device that has intuitive controls and is simple to set up. This will help ensure you can get up and running quickly with your mic activator, without having to fumble around with confusing settings.
7. Portability
Finally, you'll want to consider the portability of your Cloudlifter alternative. If you plan on using it for live performances or on-the-go recordings, then look for a unit that is lightweight and compact. This will make it easier to transport from gig to gig.
So there you have it! When shopping for a Cloudlifter alternative, be sure to consider factors like gain, phantom power, connectivity, budget, quality, ease of use, and portability. Doing so will help you find the perfect option for your needs!
FAQs
What is better than a Cloudlifter?
When it comes to improving the quality of sound when recording and streaming, many audio enthusiasts believe that nothing beats a Cloudlifter. This device is designed to quickly and efficiently boost the output levels of microphones, which makes it ideal for use with low-output dynamic and ribbon mics.
However, there are options out there that can offer even greater value and versatility than the Cloudlifter. Preamps such as those from Aphex Systems provide gain control along with a variety of other advanced features such as fully parametric EQs, compressors, enhancers, and limiters.
While these do come at a higher cost than the Cloudlifter, they are definitely worth looking into for anyone serious about producing high-quality audio.
Do I need a Cloudlifter with a preamp?
Deciding if you need a Cloudlifter with a preamp can be a difficult decision, especially for those starting to explore the realm of recording with microphones. You may be wondering what the purpose of both devices is and how they could enhance your sound. While it is true that both devices work towards the same goal – providing clear, crisp sound – their purposes are very different.
A preamp is designed to provide immediate gain control to line-level signals, and when used in combination with a microphone it boosts the reliable signal connection up before any other processes take place. On the other hand, a Cloudlifter plays a more subtle role by boosting the low-level signals sent from dynamic and ribbon audio sources without introducing any coloration or noise on its own.
When used together, a preamp and Cloudlifter can provide optimal gain control for any recording or streaming situation.
How to use a Cloudlifter alternative?
Using a Cloudlifter alternative is fairly straightforward. Depending on the model you choose, you may need to connect your microphone to the input of the device via an XLR or TRS cable. From there, plug the output into either your audio interface or console depending on what kind of connection it has. Finally, adjust the gain control and phantom power settings until you reach your desired level.
Some Cloudlifter alternatives may also include additional features such as compressors, limiters, or EQs which can further enhance the sound of your microphone. When using these functions be sure to read the instruction manual that came with the device in order to get the most out of it.
Ultimately, it's important to experiment with the settings until you find a sound that you are happy with. By taking your time and experimenting with different settings on either high or low-output mics, you can ensure that you will be getting the most out of your Cloudlifter alternative.
Conclusion
In conclusion, the Cloudlifter is a great way to boost your microphone's signal and give it more headroom. However, there are some viable alternatives that can do the job just as well. For those on a tight budget or who don't need all the features offered by the Cloudlifter, these other options will certainly get the job done.
Whether you choose to go with the Cloudlifter or an alternative, make sure that you understand what your needs are and pick a device that can best meet them. And don't forget to have fun while making music!