At one point in time, when accessing your podcast library, you may see a message to rebuild your library, but when you tap the "Rebuild Library" button, the podcast app still does not work. When it happens, you will not be able to download, stream, or access your podcast content.
As a podcast enthusiast, it can be very frustrating. So, what do you do to restore your podcast library?
This article discusses various ways you can apply to rebuild your podcast library after it crashes.
Related: 10 Best Podcast Apps for your Listening Pleasure.
Rebuilding Your Podcast Library
No one solution can guarantee to fix your podcast library once it crashes. It is because the reason for podcast library failure is not specific. One of the reasons is Apple's software updates. For instance, we noted many complaints about podcast library crashes after the iOS 14.5 and 15.2 updates.
Other reasons are not known, as the failure occurs abruptly without any warning of system glitches. The solutions we provide here are trial methods to help you rebuild your podcast library. We begin with the basics to more advanced methods. Therefore, it is best to troubleshoot the failure systematically to see which solution will work for you.
Step 1: Confirming Apple's Servers Are Functioning
When your Apple podcast app fails, first confirm whether the problem is on Apple's servers. To do this, navigate to the Apple System Status page. If the servers are down, you do not need to do anything; wait for the servers to resume operating.
If the servers are functioning correctly, try the following method.
Step 2: Triggering Internet Connection Using Airplane Mode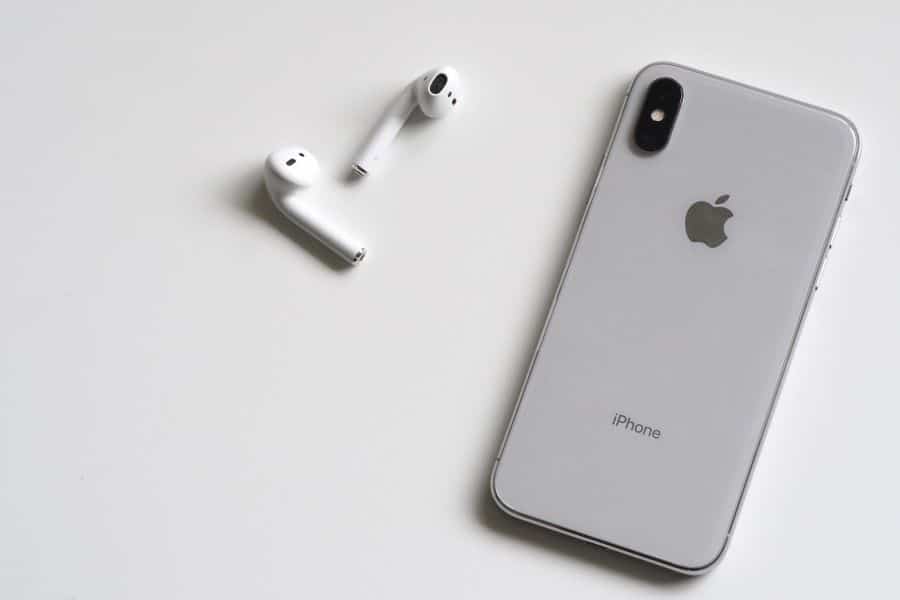 You can quickly check your internet network connection by turning the "Airplane" mode "On" and operating the podcast app to see if it works. You can try to download an episode before turning it "Off."
If the podcast app does not run correctly, try the following method.
Step 3: Rebooting Your Device (iPhone, iPad, or iPod Touch)
When you restart your device, it aids you in reloading all settings and applications correctly. It is best to completely "Shut down" the device and wait for a few seconds before turning it "On" again. Rebooting the device can assist your podcast app in loading correctly and functioning as expected.
If this still does not fix your podcast app, try the following method.
Step 4: Checking WI-FI Router Connection
You may be having a problem with your Wi-Fi connectivity, making the podcast app fail to load as it should. Restart your Wi-Fi router to ensure your connection is good.
If this does not resolve the podcast app issue, you will have to try more drastic methods.
Step 5: Deleting and Reinstalling the Podcast Application
While the podcast app is running, it continuously gathers and saves data to your device, which might contain issues with the code, resulting in the application crashing. Also, during a software update, the podcast app may not update properly, causing the app to malfunction.
Deleting the podcast app and then reinstalling it may resolve these issues. Take note that this process will delete all downloaded podcasts.
Once done, operate the podcast app to confirm it is working well; if not, try out the following method.
Step 6: Resetting Network Settings
If you suspect that the may be a problem with your network connectivity, reset network settings if rebooting your Wi-Fi connectivity and the device did not solve the podcast problem.
Before resetting the network, ensure to have all your device passwords near as the reset will erase them. Note that the network reset will not affect data on your device or iCloud. You can reset your network settings using the following process.
On your device, click "Settings," then tap on "General" and select "Reset."
Next, go to the "Reset Network Settings" option and tap it. A dialogue box will appear to enter your password
Input your password and confirm it to begin the resetting process.
Once complete, connect to the internet and open the podcast app to confirm if it is running well; if not, try the following method.
Step 7: Resetting All Settings
This is the last option before contacting Apple Support services to assist you. It is a powerful method to remove any bugs in your device that may be preventing the podcast app from loading correctly. Please note that resetting all settings removes all customizations from your device.
Though this reset does not erase all data from your device, it is best to back up any essential data to safeguard for any eventualities after the reset. Use the following process to reset all settings.
Go to your device's "Settings" option, then click on the "General" tab. Next, select "Reset."
Navigate to the "Reset All Settings" and select the option. A dialogue box will open.
Enter your password and confirm.
Let your device reset, after which connect to the internet and try using the podcast app. If it is working as expected, you have resolved the issue; otherwise, contact Apple Support Services for assistance.
Summary
Podcast library failure is not a new experience to many Apple users. Whether you are using an iPod touch, iPad, or iPhone, your podcast app or library can crash. Although many library crashes happen after software updates, they can still occur due to your device or system bugs.
There are various ways to troubleshoot your podcast library or app failure. This article provides the most effective ways known to resolve the issue.
Kindly follow the steps in the order presented to avoid drastic measures when simpler techniques would have resolved your problem.