SoundCloud is a widespread audio hosting platform many podcasters use to host their podcasts. It has many features that make it attractive, but it's not the only option. In this article, we will explore the pros and cons of using SoundCloud for podcasting and provide tips for getting started.
Overview
There's no question that SoundCloud has a lot to offer podcasters. It's easy to use, it's affordable, and it has a broad reach. But is it the right platform for you? Let's take a closer look. First, let's look at the pros. SoundCloud is easy to use and navigate, which is essential when trying to grow your audience. It's also relatively inexpensive, a significant plus if you're on a tight budget. And finally, it has a broad reach, which means that your podcast has the potential to be heard by a large number of people.
Now let's look at the cons. One of the most significant drawbacks of SoundCloud is that it doesn't offer much customization or branding options. So, if you want to make your podcast stand out, SoundCloud might not be your best platform. Another downside of SoundCloud is that it doesn't have the same level of support as some of the other audio hosting platforms. So, if you run into any technical issues, you may be on your own.
Overall, SoundCloud is an excellent option for podcasters just starting and looking for an easy-to-use and affordable platform. But if you're looking for more customization and branding options, you may want to consider one of the other audio hosting platforms.
Related: 20 Best Podcast Hosting Platforms
What is podcasting, and what are the benefits of creating a podcast series?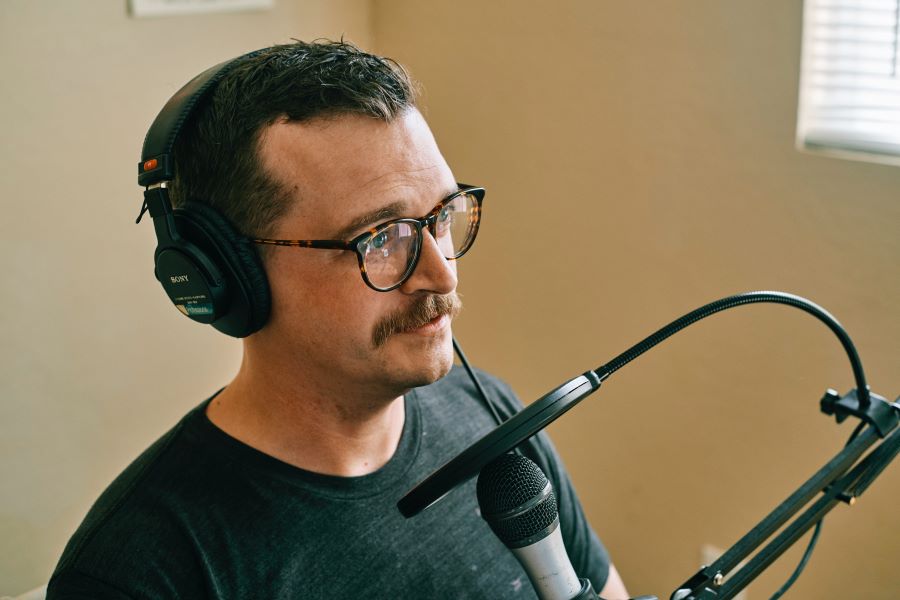 Podcasting is a digital audio file that allows listeners to hear your voice without seeing your face. This is great for people who commute or do other activities where they can't watch videos. Podcasts are also usually shorter than traditional radio or television shows, making them perfect for busy people on the go.
There are many benefits to creating a podcast series. First, it's a great way to build an audience for your brand or business. Podcasts are easy to share and can reach a wide range of people. Additionally, they're a great way to connect with your audience on a personal level. You can use your podcast series to share your story, provide valuable information, and build relationships with your listeners.
If you're thinking about starting a podcast series, SoundCloud is a great platform to use. It's easy to set up and has all the features you need to get started.
Comparison of SoundCloud to Anchor, Libsyn, Blubrry, and Spreaker
There are many ways to share your voice with the world, but not all platforms are created equal. Regarding podcasting, there are a few big players in the game, each with its unique advantages. SoundCloud is one of the most popular podcasting platforms, and for a good reason. With over 175 million monthly listeners, it's easy to find an audience for your show. And if you're looking for exposure to new listeners, SoundCloud's algorithm can help put your presentation in front of people interested in similar topics.
On the other hand, an Anchor is a great option if you're just getting started in podcasting. Their simple interface makes it easy to record and edit your episodes and offers tools to help you grow your audience. If you're looking for more control over your show, Libsyn and Blubrry are both excellent choices. They offer custom branding and advanced features like episode scheduling and stats tracking. And if you're looking to monetize your podcast, Spreaker has a partner program that lets you earn revenue from your show. So, whether you're just getting started or looking to take your podcast to the next level, there's a platform out there that's perfect for you.
Related: Podbean vs Soundcloud and SoundCloud vs Spotify
Pros of SoundCloud
There's no doubt that SoundCloud has changed the game for both podcasters and musicians. For starters, it's incredibly user-friendly and makes it easy to upload and share your content. And because it's a social platform, it allows you to connect with other creators and build a following. But that's not all – here are some other reasons why SoundCloud is great for podcasters and musicians:
It's free (SoundCloud Basic-up to 3 hours)
You can embed your content on other websites.
It has a vast potential audience.
It's excellent for building an audience and engaging with listeners/fans.
You can easily promote your content through social media.
So, if you're looking to get your music or podcast out there, SoundCloud is worth considering!
Cons of SoundCloud
One of the great things about SoundCloud is that it offers a simple way to share audio files with the world. However, one downside to this popular platform is that once an episode has been published, there is no way to replace the audio file. This can be frustrating for podcasters who accidentally publish an unfinished episode or receive feedback from listeners that certain sections need to be redone. As a result, many podcasters have turned to other platforms that offer more flexibility in publishing episodes. However, SoundCloud remains a popular option for sharing audio files, and its simplicity continues to attract new users.
Conclusion
Podcasting is a great way to share your voice and message. SoundCloud makes it easy to get started, but there are some things you should know before you launch your podcast. In this post, we've compared SoundCloud to some of the other most popular podcast hosting platforms. We've also shared some pros and cons of using SoundCloud for podcasting. So, what do you think? Are you ready to start podcasting on SoundCloud? Let me know in the comments below.