Sports have always created discussions and divided opinions, so it makes sense that sports podcasts have grown in popularity. There is an ever-growing list of sports podcasts now available, and many are taking the chance to start their own.
Sharing your opinions online can be daunting, but you'll find the results can be fruitful. Not only is it a chance to talk about your favorite sports, but it's also a chance to connect with others in the sports community.
In this article, we will be sharing our advice, to help you start a successful sports podcast.
Our Guide to Sports Podcasting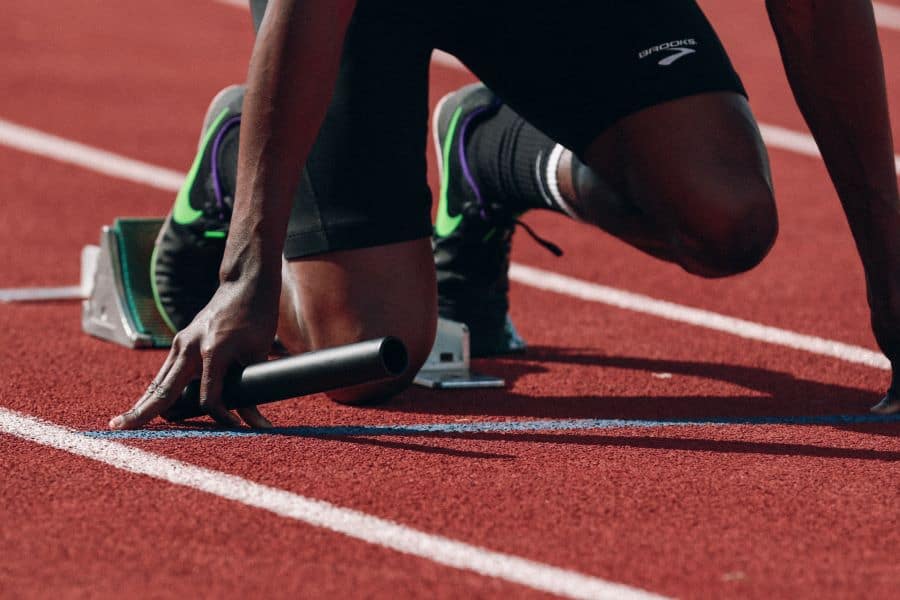 Research is Everything – for your podcast to be taken seriously, you need to have the most accurate information for your audience. With sports commentary, it's important to provide up to date information on games and individuals, to give the listener a unique perspective. Research is the most time-consuming part, but once you have it down, you have the basis of your podcast content.
Invest in Audio Equipment – this doesn't necessarily mean buying the most expensive microphone, you should research the best mics within your price range. It's important that the mic has a good audio pick up range, a decent pop filter, and can withstand lots of use. If your audience can't hear you properly, they won't stick around.
Have a Focus – while it's great to talk about a variety of things, your podcast should have a focus topic. This way, people can rely on your podcast for information and opinions on a particular subject. It also gives your show some structure, which will ultimately make the content better.
Feature Interesting Guests – interviewing guests is a great way to get your views up. If you invite a sports personality/expert onto your podcast, those who follow them will tune into that episode. Also, the episode will be based around the interview, so you won't need to do much content planning beforehand.
You Must Be Consistent – if you want to establish a loyal fanbase, you should stick to a consistent schedule. This schedule is up to you, but if you regularly deviate from it, your viewership will suffer. People enjoy the familiarity of listening to their favourite podcasts regularly, so if they are let down, they will gravitate towards a more consistent podcast.
Marketing is Vital – you could put all your time and effort into a podcast, but if it isn't put in front of people, your efforts will be wasted. Your podcast should have an Instagram and Twitter account where you can post updates, talk to fans, and generally get people excited for each episode. The more listeners feel involved with a podcast, the more likely they are to continue listening and tell their friends about it.
A Website is a Must – you need a website that provides podcast information and access to episodes. This is so potential listeners have a clear idea of the content, hosts, and schedule of the episodes. Paying for a professionally designed website is a great investment for your podcast, as it gives people the impression that your podcast is well-run.
A Memorable Name – if you want people to talk about your podcast to others, you need a name that's easy to remember. Don't make it too wordy, and make sure it's easy to say, or you'll lose out on valuable word of mouth marketing. Some interesting podcast names include: The Joe Rogan Experience, Call Her Daddy, and Think Fast Talk Smart.
Don't Expect to Get Rich Quick – while podcasts can generate income in the long run, it takes a lot of work to get to that stage. To make money, you must create demand for your podcast by posting consistently interesting content. You need to have fun with the work you're doing, you shouldn't just be doing it for the money.
Which are the Most Successful Sports Podcasts?
The easiest way to learn about sports podcasting is to watch it yourself. Learn from those who are doing it best, and you can channel this success into your own work. Here are a few incredible sports podcasts that you can look to for inspiration:
How To Start a Sports Podcast: Summary
To summarize the article, we gave advice to aspiring sports podcasters, so that they have the best chances of success. We advised that those starting a podcast should:
Spend time on research for high ratings.
Get a decent mic that produces high quality audio.
Invite relevant guests to share their thoughts.
Marketing and a catchy name will raise your podcast's engagement.
Enjoy your work and don't just do it for the eventual income.