So, you're diving into the world of podcast recording? Or perhaps you're a seasoned pro just looking for a budget-friendly upgrade? Either way, you're in the right place! This article is all about the best audio interfaces you can snatch for under $200. Now, if you're thinking, "Can I really get professional quality at that price?" the answer is a resounding yes! But as with anything, it's crucial to know where to look.
Imagine a scenario where you're all set for a jam session or a podcast recording. You've got your content mapped out, and the vibe is right, but when you press the record button – yikes! Distortions, latency, or worse yet, silence! Investing in the right audio interface is the key to avoiding these potential pitfalls. It serves as the backbone of your recording setup, ensuring that what you record is the best representation of your creative efforts.
Let us take you on a journey, my audio enthusiasts. A journey where we'll sift through the noise (pun intended) and get to the heart of the matter. Ready to find out which audio interface will give you the most bang for your buck? Let's jump right in!
Related: Top 9 Best Podcast Mixers
Best Audio Interface Under 200 Dollars
As promised, let's dive deep into the world of audio interfaces under $200. We've rounded up some of the best options available under this specific price range. For each product, we'll explore its key features, pros and cons, and identify who it's best suited for. Whether you're a budding musician, an aspiring podcaster, or a seasoned sound engineer, there's something here for everyone.
Steinberg UR22C 2×2 USB 3.0 Audio Interface
Emerging from the house of Steinberg, a company that has long been synonymous with high-quality audio software and hardware, the Steinberg UR22C is a testament to its expertise in the realm of sound engineering. The first thing to notice is its robust build quality. Crafted with a metal chassis, it promises durability without compromising on aesthetics.
But it's not just about the looks; the UR22C ensures top-notch performance that aligns with the brand's legacy. Designed with the modern producer in mind, it offers USB 3.0 connectivity, ensuring faster data transfer rates, which is paramount in a world where time is of the essence.
Delving deeper into its features, the UR22C boasts an impressive 24-bit/192 kHz audio resolution, making sure that every detail of the sound is captured with precision. This interface is not just about recording but also about flexibility. The inclusion of MIDI input/output means it can be easily integrated into a broader music setup, catering to both digital and analog sound landscapes.
Additionally, the package comes bundled with both Cubase AI and Cubasis LE. This makes the UR22C an attractive choice for novices stepping into the world of digital audio workstations and seasoned professionals alike, providing tools that cater to diverse production needs.
Related: Best Audio Interface For Shure SM7B
Key Features
With USB 3.0, you can expect faster data transfer rates and lower latency, ensuring smooth recording and playback.
24-bit/192 kHz specs mean that you're getting top-tier sound quality, capturing every nuance of your recording.
The UR22C comes bundled with both Cubase AI and Cubasis LE, making it an excellent choice for those who might be new to the DAW world or even seasoned professionals looking for software versatility.
Pros
High-resolution audio Ensures a clear and detailed sound profile.
Rugged metal construction Built to withstand the rigors of daily use without sacrificing aesthetics.
MIDI input/output Adds a layer of versatility, especially for those who might be looking to integrate other MIDI gear into their setup.
Cons
While it can be powered via USB, some users might prefer the reliability of a dedicated power source.
Some users reported having to finetune driver settings on specific computer systems.
Best Suited For
Beginners who need an all-in-one solution thanks to the bundled software, as well as touring musicians who need a rugged interface for on-the-go recording.
Mackie Audio Interface, Onyx Producer 2X2 USB Audio Interface with MIDI
When discussing the stalwarts of the audio industry, it's hard not to mention Mackie, a brand that has consistently delivered quality products over the years. The Onyx Producer 2X2 is a shining example of Mackie's commitment to serving the needs of audio professionals and enthusiasts. At first glance, the interface exudes a sense of ruggedness, designed with a solid metal chassis that promises durability.
However, Mackie understands that in the world of music production, it's the sound that reigns supreme. With the Onyx Producer 2X2, they've ensured that quality is at the forefront, embedding their renowned Onyx mic preamps known for delivering a clear and deep sound.
The features of the Onyx Producer 2X2 extend beyond its build and sound quality. With a high-resolution 24-bit/192kHz recording capability, it guarantees pristine recordings, capturing every nuance of the source audio. Mackie also understands the evolving needs of modern music producers, integrating MIDI I/O for seamless connection with various MIDI devices.
This interface isn't just hardware; it offers valuable software tools as well. Bundled with the device are the Tracktion T7 DAW and the DAW Essentials Collection – a set of 16 contemporary FX plugins. This comprehensive package ensures that users have a broad palette of tools to start their music production journey or to enhance their existing setups.
Key Features
High-resolution 24-bit/192kHz recording provides pristine sound quality for your recordings.
MIDI I/O allows for seamless integration with MIDI controllers and other MIDI equipment.
Onyx mic preamps are renowned for their clarity and depth, ensuring that your recordings have a professional sheen.
Pros
It comes with Tracktion T7 DAW and the DAW Essentials Collection, which is a set of 16 contemporary FX plugins.
Featuring a solid metal chassis that's built to last.
It allows for latency-free monitoring, which is a boon for real-time tracking.
Cons
Some users note that it draws a considerable amount of power, which can be an issue for laptop users on the go.
Which means it might lean a bit more on your computer's CPU.
Best Suited For
Those who want a reliable interface for both home and studio recording and place a premium on sound quality and reliability. Given its robust build and excellent preamps, it's a choice many would not regret.
Focusrite Scarlett 2i2 3rd Gen 2×2 USB Audio Interface
Renowned in the music industry for its exceptional audio clarity and robust construction, the Scarlett 2i2 from Focusrite is a favorite and most reliable audio interface amongst both amateur and professional artists. A member of the third-generation Scarlett family, this interface, wrapped in its striking red casing, marries both form and function.
Outfitted with two Scarlett mic preamps, the 2i2 offers a transparent and clean sound. Its high-quality AD-DA converters guarantee that every nuance of your audio is captured and played back with impeccable accuracy. Add in the direct monitoring capability, and you're equipped with a system that lets you hear your recordings in real time without the nuisance of latency.
Key Features
Dual Scarlett mic preamps
Precision AD-DA converters
Real-time monitoring
Pros
Impeccable sound quality.
Intuitive interface suitable for beginners.
Durable construction for longevity.
Cons
Absence of MIDI I/O might be limiting for some.
Best Suited For
This interface is a stellar choice for home studio aficionados and burgeoning musicians seeking professional sound without breaking the bank.
Motu M2 2×2 USB-C Audio Interface
The Motu M2 is not just another audio interface; it's a blend of aesthetic pleasure and superior performance. The interface stands out with its high-resolution LCD, giving a real-time visual representation of your universal audio levels—a feature often missing in this price range.
USB-C connectivity ensures you're equipped with the fastest data transfer rates, ensuring latency becomes a thing of the past. Such USB audio interfaces don't skimp on audio quality, either. With its top-notch ESS-driven converters, you're guaranteed crystal-clear sound whether you're recording or playing back.
Key Features
Vivid LCD screen for real-time feedback
Speedy USB-C interface
Stellar ESS converters
Pros
Ultra-low latency for efficient monitoring.
Superior build guarantees durability.
Intuitive controls making it user-friendly.
Cons
Some users might need an external power source, depending on their setup.
Best Suited For
Ideal for seasoned musicians and podcasters aiming for studio-quality sound without a hefty price tag.
Audient EVO 4 Desktop USB Type-C Audio Interface
Compact yet mighty, the Audient EVO 4 is a force to be reckoned with in the audio interface realm. Designed for the modern artist, it simplifies the recording process without compromising on quality.
EVO 4 introduces the unique "Smartgain" mode to the mix—a feature that detects the volume of your input source and automatically adjusts to the optimal level. This ensures you're always getting the best sound without the fuss of manual adjustments.
The interface also boasts top-tier preamps and sophisticated audio routing capabilities, ensuring flexibility in your recording setup.
Key Features
Proprietary Smartgain mode for automatic level adjustments
State-of-the-art preamps
Advanced routing options for flexible setups
Pros
Hassle-free automatic level setting.
Sleek, compact design ideal for on-the-go recording.
Sturdy construction ensures longevity.
Cons
Limited physical controls might be a learning curve for some.
Best Suited For
Perfect for newcomers to the recording world and those who appreciate a mobile setup.
Behringer U-Phoria UMC404HD USB Audio Interface
Behringer is no stranger to the world of audio gear, and the U-Phoria UMC404HD is a testament to their prowess. Offering an array of features often seen in pricier models, it's an all-in-one solution for anyone looking to expand their audio horizons.
With 4 digital inputs and outputs, it's perfect for multi-instrumentalists or those looking to record a small band. Each channel boasts MIDAS-designed mic preamps, ensuring top-tier audio quality. Additionally, the 192kHz resolution provides audiophile-grade clarity, making sure every detail is captured with precision.
Key Features
4×4 channels with MIDAS preamps
Audiophile 192kHz resolution
Direct monitoring and zero-latency recording
Pros
Versatile for multi-instrument recordings
Premium-grade preamps for clear sound
Durable build with intuitive controls
Cons
Larger size may not be as portable.
Best Suited For
Multi-instrumentalists or small bands looking for studio-grade recordings without the studio price.
UA Volt 2 USB Audio Interface
The UA Volt 2 is more than just an audio interface; it's an entry into Universal Audio's legendary sound. Crafted with the solo musician in mind, it offers an uncomplicated setup with UA's signature audio quality.
One of Volt 2's standout features is its Vintage mode, which lends recordings the warm analog tones of classic studio gear. This interface doesn't just capture sound—it adds character. With its built-in 76 recording and mixing plugins, it's a powerhouse in a compact frame.
Key Features
Vintage mode for classic analog tones
Comprehensive suite of 76 recording plugins
High-res audio capture
Pros
Character-rich recordings with Vintage mode
A wide array of built-in plugins
Compact design suitable for mobile setups
Cons
Best Suited For
Solo musicians and producers are seeking character-driven recordings and a plethora of onboard mixing options with this universal audio volt.
Zoom U-44 Handy Audio Interface
Zoom's U-44 Handy is the Swiss army knife of audio interfaces. Designed for versatility, it caters to everything from podcasting to music production, all while fitting in the palm of your hand.
Its modular design sets it apart. The U-44 can be expanded with Zoom's proprietary capsules, turning it into a field recorder or adding XLR/TRS inputs as needed. With its multi-channel recording and battery-powered option, it's perfect for on-the-go creators.
Key Features
Modular expansion through Zoom capsules
Multi-channel recording capabilities
Battery-powered portability
Pros
Highly adaptable to various recording scenarios
Compact design ideal for mobile recording
Reliable build quality
Cons
Zoom capsules sold separately.
Best Suited For
Field recordists, podcasters, and musicians in need of a flexible recording solution.
Tascam US-2x2HR 2 Mic 2IN/2OUT High Resolution Versatile USB Audio Interface
Tascam's reputation in the recording industry is well-established, and the US-2x2HR is a testament to its legacy. Combining high-resolution recording with a sleek design, it's an interface that caters to both form and function.
Supporting 192kHz/24bit audio, this interface ensures pristine audio capture. Its Ultra-HDDA (High Definition Discrete Architecture) mic preamps minimize noise and distortion, providing a clear audio path. Additionally, its angled design makes it perfect for desktop use, offering easy access to all controls.
Key Features
Ultra-HDDA mic preamps
192kHz/24bit high-resolution audio
Angled design for ergonomic desktop use
Pros
Superior sound clarity with minimal noise.
User-friendly design.
Robust build quality.
Cons
May require external power for some setups.
Best Suited For
Home studio users and professionals seeking a balance of quality and usability.
IK Multimedia AXE I/O ONE USB-C Audio Interface
For the guitarists and bassists out there, the AXE I/O ONE by IK Multimedia is your new best friend. Designed with stringed instruments in mind, this interface captures every nuance of your performance.
The AXE I/O ONE boasts an innovative Z-Tone impedance-adapting circuit, allowing users to mold their instrument's tone before it even reaches the digital realm. Add in its AmpliTube suite with a plethora of amp models and effects, and you've got an all-in-one solution for stringed instrument recording.
Key Features
Z-Tone impedance-adapting circuit
Bundled with AmpliTube suite
Dedicated guitar and bass inputs
Pros
Tailored for guitars and basses.
Versatile tone-shaping capabilities.
Premium build quality.
Cons
It is more geared towards guitarists and bassists and less versatile for other instruments.
Best Suited For:
Guitarists and bassists are eager to dive into the world of digital recording while retaining analog tone control.
What To Consider When Purchasing An Audio Interface?
No matter if you're a budding podcaster, an established musician, or a dedicated producer, choosing the right budget audio interfaces is crucial. But with so many features, how do you make the right pick? Let's deep-dive.
Connection Type And Compatibility
It's the era of connections, and by that, we mean technological ones. Your audio interface will need to "talk" to your computer, and how they communicate can make all the difference.
USB vs. Thunderbolt vs. FireWire
USB: Universally present in most computers, it's the most common connection type. They're affordable and reliable but sometimes lag behind in sheer speed.
Thunderbolt: Known for high data transfer speeds, they're excellent for professional setups where latency can be an issue.
FireWire: Less common nowadays, but known for consistent data transfer rates. Best for older machines that support it.
Computer and DAW Compatibility
Always check the compatibility of the interface with your operating system. Furthermore, make sure it can run smoothly with your Digital Audio Workstation (DAW) of choice. No point in buying an interface that doesn't gel with your main recording software!
Input And Output Needs
Your needs dictate your gear. Before buying, evaluate the kind of recording you'll be doing most frequently.
Number of Channels: Solo artist? A two-channel interface might suffice. Recording a band or a drum kit? You'll need multiple channels to accommodate every instrument.
Types of Inputs (Mic, Line, Instrument): Interfaces come with different input types. While some are tailored for microphones, others are best suited for guitars or keyboards. Be clear about your requirements.
Latency Concerns
Ah, latency – the delay between initiating a sound and hearing it back. It can be the bane of recording, but understanding it helps.
Importance of Low Latency: Low latency ensures real-time feedback, which is crucial during recording. It allows for better synchronization and an overall smoother recording experience.
Factors Affecting Latency: Connection type, computer processing speed, buffer size in your DAW—all these can affect latency. Sometimes, it's a mix of hardware and software tweaks to get it right.
Onboard Features And Controls
An audio interface isn't just a bridge; it's a control center. The onboard features can enhance your recording experience.
Direct Monitoring: This allows you to hear the input signal in real-time, making it easier to track without any perceptible delay.
Onboard DSP Effects: Some interfaces come with built-in Digital Signal Processing (DSP) effects which can be applied without burdening your computer.
Build Quality And Durability
Your interface isn't just about features; it's also an investment. Ensuring it lasts is crucial.
Material and Construction: Metal housings are durable. Knobs and connectors should feel robust, not flimsy.
User Reviews and Brand Reputation: Do your research. Read reviews, see what other users are saying. Brands with a strong reputation in the audio industry usually deliver on their promises.
Related: Best 8 Channel Audio Interface
The $200 Sweet Spot: Why It's The Golden Range For Audio Interfaces
When venturing into the world of audio recording, $200 often emerges as a significant price point. Let's delve into why this range is critical.
Balancing Affordability With Quality
At around $200, manufacturers strike a balance between cost-effectiveness and quality. While interfaces below this range may cut corners on components or durability, the $200 mark assures buyers of a minimum standard in build and audio quality.
Features Galore Without Overwhelming The Novice
Audio interfaces priced around $200 often offer a wider array of features than their entry-level counterparts, but without the complexity that might confuse beginners. Expect to find multiple combo inputs/outputs, MIDI capabilities, and sometimes bundled software to kickstart your recording journey.
Notable Features To Expect In $200 Audio Interfaces
Diving deeper into what users might anticipate in this price bracket:
Quality Preamps
A standout feature of interfaces in this price range is the quality of their preamps. These components amplify the signal from your microphone or instrument, so their quality is paramount. Brands often showcase their proprietary preamp technologies, ensuring clear and noise-free amplification.
Digital Conversion
The heart of an audio interface is its ability to convert analog signals to digital (and vice versa). A $200 budget generally guarantees a high-quality AD-DA conversion, ensuring your recordings and playbacks retain fidelity.
The Competitive Landscape Of $200 Audio Interfaces
With many manufacturers vying for attention in this segment, let's look at the competitive scene.
Brand Wars: Major players like Focusrite, Behringer, and Presonus often have offerings around this price point. Each brand tries to outdo the other, leading to a rapid evolution of features and innovations that benefit the end user.
The Rise of Lesser-Known Brands: The $200 bracket also sees a surge in lesser-known brands trying to make a mark. They might offer more features for the price or focus on niche markets, like interfaces tailored for guitarists or podcasters.
Is $200 The Right Budget For Your First Audio Interface?
Aspiring to own an audio interface can pose budgetary questions. Let's analyze if $200 is the right budget for first-time buyers.
Consider Your Long-Term Goals: While $200 interfaces cater well to beginners and intermediate users, think about your long-term aspirations. If you foresee rapid advancement in your audio endeavors, investing in a slightly higher-end model might be more future-proof.
Resale Value: Audio interfaces in this price range tend to retain decent resale value. If you ever decide to upgrade, selling off your $200 interface can recoup a significant portion of your initial investment.
Decoding The Technical Jargon
When delving into the realm of audio interfaces, you're likely to encounter a barrage of technical terms. It's crucial to understand these concepts to make an informed decision.
Sample Rate And Bit Depth: What Are They?
Sample rate refers to the number of samples of audio taken per second during recording. Common sample rates include 44.1kHz (CD quality) and 48kHz, though many modern interfaces support higher rates like 96kHz or even 192kHz. Higher sample rates capture more details, allowing for a richer and more accurate representation of the original sound.
Bit depth, on the other hand, represents the dynamic range of a recording—the difference between the softest and loudest sound. A higher bit depth provides a broader dynamic range and greater audio detail. Standard bit depths are 16-bit (CD quality) and 24-bit.
Understanding Audio Latency
Latency in the world of audio interfaces refers to the time taken for a signal to travel from the input to the output. It's especially vital when monitoring recordings in real-time. High latency can result in audible delays, making recording and monitoring challenging. Modern interfaces, combined with powerful computers, can significantly reduce latency, ensuring smooth recording experiences.
Delving Deeper Into Connectivity
The realm of audio interfaces is ever-evolving, and connectivity is at its core. Let's unpack the types of connections and their significance.
Analog vs. Digital Connections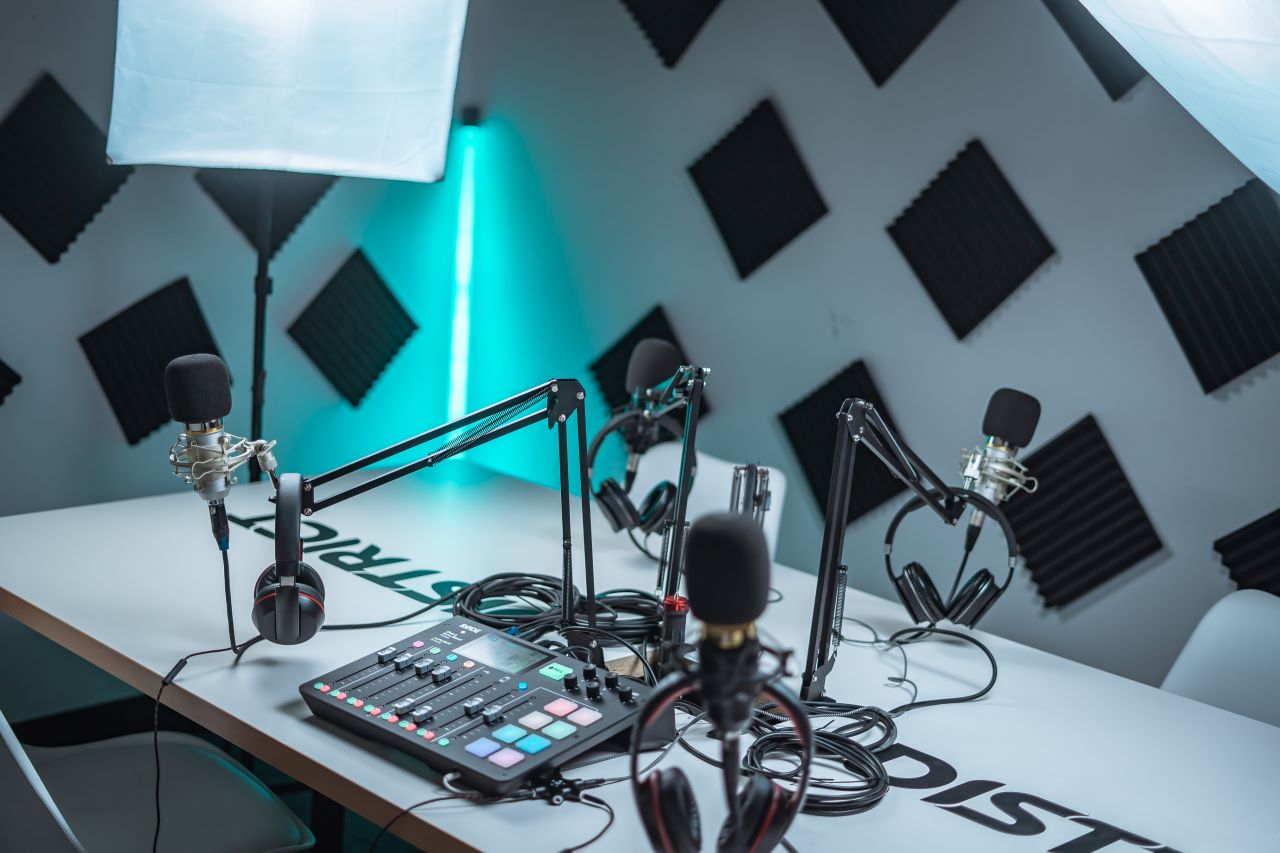 Analog connections, such as XLR, TRS, and RCA, transmit electrical representations of audio. They're straightforward and are often used for microphones, instruments, and speakers.
Digital connections, like ADAT, S/PDIF, and AES/EBU, transmit binary data, translating to reduced interference and noise. They're primarily used to connect digital audio gear.
The Emergence Of USB-C In Audio Interfaces
USB-C is rapidly becoming the go-to for many audio interfaces. It offers faster data transfer rates and a reversible plug design. Most modern computers now support USB-C, allowing seamless integration with the latest audio interfaces.
The Magic Behind Preamps And Phantom Power
An integral component of any audio interface, preamps amplify weaker signals to a level suitable for recording.
The Essence Of Preamps
Good quality preamps can drastically enhance the clarity and richness of a recording. They define the character and tone of your sound. Some interfaces even offer vintage-style preamps to impart a warmer, analog tone to recordings.
Phantom Power: More Than Just A Fancy Term
Condenser microphones require a power source to charge their internal electronics. Phantom power, usually indicated by "48V" on audio interfaces, provides this. Always ensure that your microphone requires phantom power before enabling it to prevent potential damage.
Related: How to Use the Behringer Xenyx 1204USB Phantom Power
Software Bundles: An Overlooked Treasure
Many audio interfaces come with bundled software. While it might seem like an afterthought, this software can be incredibly valuable.
Digital Audio Workstations (DAWs): Often, interfaces include light versions of popular DAWs. These programs serve as the central hub for recording, editing, mixing, and mastering audio.
Plugins and Virtual Instruments: Alongside DAWs, interfaces might include plugins—software effects used to process audio. These can range from equalizers and compressors to reverb and delay effects. Virtual instruments, replicating sounds of actual instruments, might also be part of the bundle, allowing you to expand your sonic palette.
FAQs
Does the Type of USB Connection Matter?
Yes, the type of USB connection can influence data transfer rates and overall performance. Newer USB connections like USB-C or USB 3.0 offer faster data transfer rates compared to older connections such as USB 2.0. Faster data transfer can reduce latency and improve the efficiency of real-time monitoring and recording.
What Role Do Preamps Play in an Audio Interface?
Preamps amplify the signal from your microphone or instrument to a level suitable for processing and recording. The quality of a preamp can affect the clarity, noise level, and overall tonal character of your sound. A high-quality preamp can ensure that the recordings are transparent and true to the source, minimizing unwanted noise or coloration.
How Important is the Sample Rate and Bit Depth?
Sample rate and bit depth determine the quality and detail of your recordings. While 44.1kHz/16bit (CD quality) is acceptable for most applications, higher sample rates and bit depths, like 192kHz/24bit, capture more detail and allow for more flexibility in post-production. However, higher settings also demand more from your computer and result in larger file sizes.
Can I Use My Audio Interface for Both Recording and Live Sound?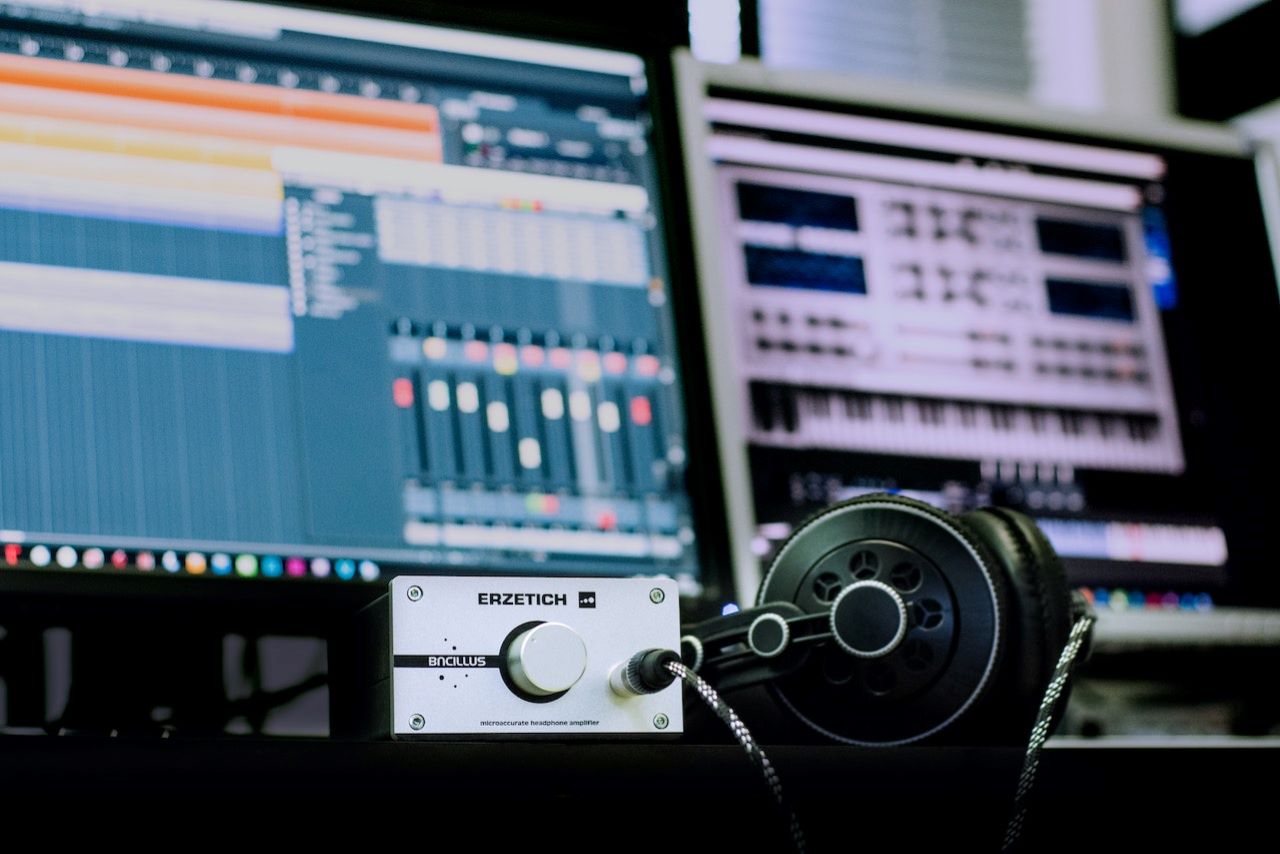 Absolutely! While audio interfaces are primarily designed for recording, many come with features that make them suitable for live sound applications. Features like direct monitoring, multiple headphone output, and onboard DSP effects can enhance live sound setups. Ensure you have the necessary software or DAW that can handle live sound processing to get the most out of your interface in a live setting.
How To Get The Best Out Of Your Audio Interface?
Understanding Your Needs: Begin by assessing your specific requirements. This involves determining the number of instruments or voices you will be recording simultaneously.
Optimal Gain Setting: The gain setting plays a crucial role in achieving the best sound. Set the input level such that the loudest sounds peak around -6dB. This avoids clipping while giving you a healthy signal level.
Proper Cable Management: Invest in high-quality cables and ensure they are organized neatly. Good cables can significantly reduce noise and interference.
Regular Updates: Ensure that the drivers and firmware for your audio interface are updated regularly. This can enhance the performance and add new features or improvements.
Utilize Direct Monitoring: If your interface offers direct monitoring, use it. This allows you to hear the input signal in real time without any latency.
Related: Best Audio Interface Under 100 Dollars
Conclusion
In the vast and ever-evolving domain of audio recording, the pivotal role of audio interfaces cannot be understated. As the bridge between the analog and digital realms, these devices are crucial in capturing and reproducing sound with clarity and fidelity. Our comprehensive exploration of various models, especially those hovering around the notable $200 price point, offers insights into the value and potential these tools bring to the table.
From iconic brands like Focusrite and Behringer to the lesser-known contenders making waves in the market, it's clear that the $200 mark represents a sweet spot—balancing affordability, quality, and feature richness. This is where beginners can find reliable tools without breaking the bank, and intermediate users can harness advanced features without drowning in complexity.
The FAQs and additional sections serve as a testament to the myriad considerations when selecting the perfect interface. Whether it's the type of preamps, the quality of AD-DA conversion, or the sheer versatility of the device, the right choice will invariably depend on individual needs and aspirations.
In conclusion, the journey into audio recording is both exciting and demanding. While the plethora of choices can be overwhelming, armed with the right knowledge and a clear understanding of one's needs, finding the perfect audio interface becomes less of a challenge and more of an adventure. Here's to making music, creating podcasts, and capturing soundscapes with the precision and passion they deserve.