What is Self-Discipline?
Self-discipline is an individual's ability to overcome weaknesses and live a productive, healthy life. It is also referred to as self-help.
If you are lacking in self-discipline, it can show up in a variety of ways. Maybe your life isn't organized, you waste money on the wrong things, or you lack emotional stability. To have self-disciple is to take steps to fix your flaws.
Podcasts are an easy, effortless way to start your journey of self-discipline. In this article, we will be detailing some fantastic self-discipline podcasts to help you get your life together!
Related: What To Do While Listening To A Podcast
What are the Top Self-Discipline Podcasts?
Many podcasts focus on self-discipline, so we have compiled a list of the most interesting and influential podcasts available to you:
Emotional Badass – this podcast promotes mindfulness and emotional stability. Hosted by Nikki Eisenhauer, a Life Coach, Counsellor, and Meditation teacher. Emotional Badass is designed to help listeners connect with their inner strength, overcome obstacles, and stabilize their emotions. This podcast was also a semi-finalist in the People's Choice Podcast Awards 2020.
7 Good Minutes Daily Self Improvement Podcast – this podcast uses 7-minute episodes that allow you to begin your day with healthy habits. It's perfect for those who don't have much time to spend listening to podcasts. Every episode features guest speakers that will assist with reaching your goals and give you valuable life skills. It airs every single day, so it can easily become part of a healthy morning routine.
The Happiness Lab – this is hosted by Dr Laurie Santos, a professor of Psychology at Yale. Santos discusses the latest scientific research on mental health and shares advice that is designed to change how her listeners view happiness. The combination of scientific facts and expert guidance makes for a compelling podcast that will bring you closer to inner peace.
The Rich Roll Podcast – this podcast has featured influential guests like Terry Crews and Tony Hawk. Rich Roll is a 53-year-old plant-based runner and his podcast delves into fitness, science, and mental health. Roll even shares his own struggles with alcohol and drug abuse. There have been over 500 episodes so far, so it shows no signs of slowing down.
H.E.R Space – this is hosted by psychologist Dr Dominique Broussard and Terri Lomax, a motivational speaker. The acronym stands for Healing, Empowerment, and Resilience, and the podcast deals with manifesting your desires and inner power, as well as tackling issues of gender and race. The podcast deals with universal problems but takes care to involve women of color in their discussions.
Related: The 40 Best Podcasts You Need to Listen to in 2023
How will Listening to Self-Discipline Podcasts Help Me?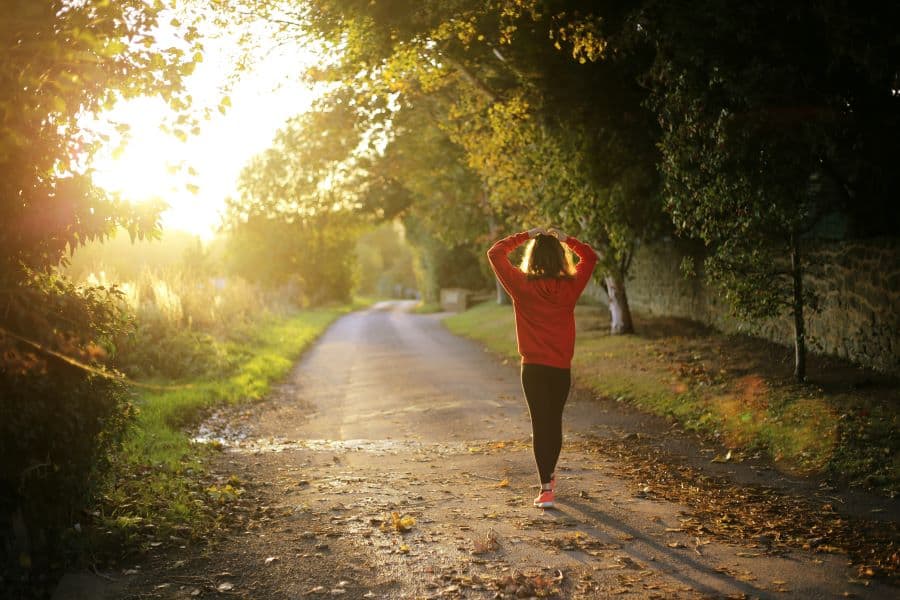 The main benefit of listening to self-discipline podcasts is the learning. By listening to successful people, you can pick up on their habits and imitate their success in your own life.
Compared to watching TV, or scrolling through Twitter, listening to podcasts is a healthy hobby. Podcasts are enjoyable and relaxing to listen to, and each one can teach you about yourself and the world around you.
The podcasts we mentioned can help with problem areas such as disorganization, addiction, and failure. Taking some time to focus on helping yourself will only be beneficial in the long run.
Related: Good Cross Fit Podcasts to Listen To
Summary
To summarize, listening to self-discipline podcasts can assist you with reaching your goals, overcoming obstacles, and reaching inner peace. Our top five podcasts are:
Emotional Badass
7 Good Minutes Daily Self Improvement Podcast
The Happiness Lab
The Rich Roll Podcast
E.R Space
By listening to a range of speakers, you can hold yourself accountable and plan how you will change for the better. These podcasts will allow you to become the happiest, healthiest version of yourself.