There are a few ways you can delete your podcast from Buzzsprout.
The first option is going to open the Buzzsprout app and log in.
Tap on the "Episodes" tab at the bottom of the screen.
Find the episode you want to delete, and swipe left on it.
Tap on the "Delete" button to confirm.
That's it! The episode will now be deleted from your account. Repeat these steps for any other episodes you want to delete.
The second would be archiving episodes, which are still accessible but not downloadable through the Buzzsprout site or app for $5 per month (a subscription fee).
Finally, there's also the option of removing them permanently – this means all deleted shows won't appear anymore.
Related: Best Podcast Hosting Platforms.
How to delete episodes in Apple Podcasts on iPhone and iPad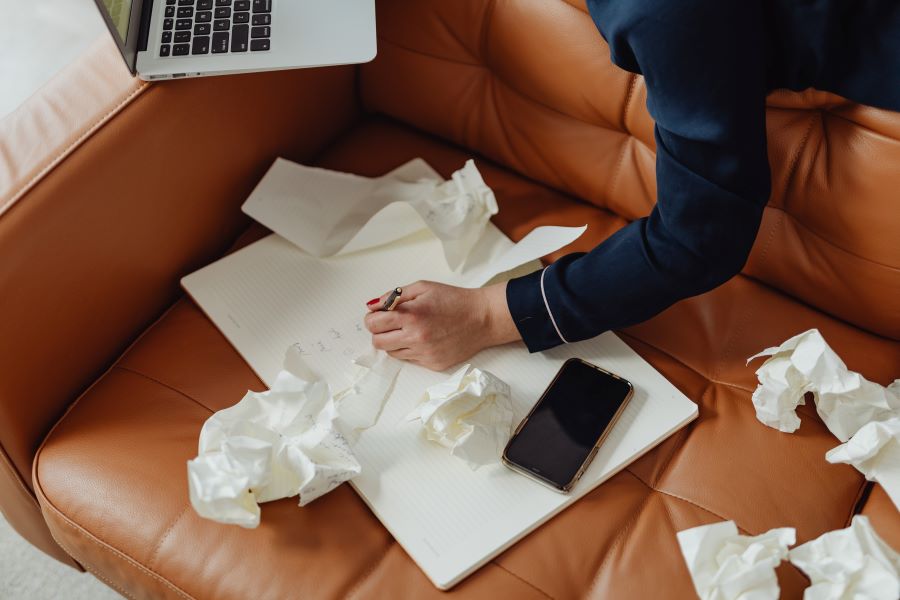 Delete only one episode
To delete an episode from your iOS device, open the Apple Podcasts app and select Shows from within the Library tab.
Now find that particular recording you want to remove – it's usually listed under 'episodes,' so keep scrolling down until there are no more matches.
Once found, hold onto its title (the show's name) with one finger.
Finally, you can Tap to remove it.
Delete all episodes
There's a quick and easy way to delete all episodes in one show on your iPhone or iPad.
First, open up the Apple Podcasts app, then head to Library by tapping Shows and finding that specific podcast you want to delete.
From there, tap the More button (three dots), then choose to Remove Downloads if wanting everything gone completely.
How to remove a whole show or podcast from Apple Podcasts
To remove a presentation from Apple Podcasts, you have two different methods. One is the recommended approach that works for Apple and most subscription tools – it's quick and easy!
Another way exists called <itunes:block>, which only removes your podcast from Apple Podcasts but not permanently; this can be temporary or until further notice, depending on how long they keep records of previous episodes online before removing them completely.
Recommended Approach
To remove your podcast from Apple Podcasts, sign in and select "Delete Podcast" under Additional Information. A pop-up link will show up asking if you're sure – confirm it to delete this listing permanently.
<itunes:block> Approach
To remove the podcast series temporarily from Apple Podcasts, use the <itunes: block> feature.
Related: How to Delete a Podcast
How to pause my podcast in Buzzsprout
The Buzzsprout Archive Plan will allow you to keep your podcast and episodes online at a lower cost, just $5 per month. This way, there's no need for new uploads or delete-all-together if moving onto free hosting is what suits best.
Moving from the Standard Plan to the Archive Plan is easy. Just go into settings on your account and click the cancel/redirect podcast option in the top right corner of the screen, then select downgrade now.
Buzzsprout Customer Service
Buzzsprout is known for providing excellent customer service and support. The team is friendly, helpful, and responsive. They're also quick to answer any questions you may have. I've had a few issues with my account, and each time the team has been able to help me resolve the problem quickly. I'm always impressed with their level of knowledge and professionalism. If you're looking for a reliable podcast hosting company with excellent customer service, we recommend Buzzsprout.
Is Buzzsprout free?
Buzzsprout is one of the only companies to offer a free plan with unlimited team member accounts. Not only that, but they have an analytics dashboard where you can see how many listeners each episode received in its first 90 days!
Where does Buzzsprout publish to?
Buzzsprout helps you get your podcast listed on all the major directories like iTunes, Google Podcasts, Stitcher, and more. But that's not all! You can also choose to have your episodes embedded on your website or blog or share them directly with your social media followers. Plus, Buzzsprout makes it easy to submit your show to popular aggregators like Podchaser and Podcast Addict. In other words, wherever you want your podcast to be heard, Buzzsprout can help you make it happen.
Your Buzzsprout website
If you're looking to start your podcast, you'll need a reliable website hosting service. Buzzsprout is an excellent option for new and experienced podcasters alike. With Buzzsprout, you can easily create and manage your podcast website. The service provides everything you need to get started, including templates, hosting, and support. You can also use Buzzsprout to promote your podcast and increase your audience. In addition, the service offers a variety of features to help you market your show, including social media integration and email marketing. Best of all, Buzzsprout is free to use for up to 2 hours of audio per month, so if you're ready to start your podcast, head over to Buzzsprout and get started today.
Related: Anchor vs. Buzzsprout: Which is the Best Podcast Hosting Platform?
Is Buzzsprout or Podbean better?
If you're wondering whether Buzzsprout or Podbean is the better podcast hosting platform, it depends on your needs. If you're starting and want something easy to use with many great features, Buzzsprout is a good option. It's also relatively affordable, with plans starting at just $12 per month. However, if you're looking for more advanced features, such as website integration or detailed stats, Podbean might be a better choice. It's also worth noting that Podbean offers a free plan, so it's a good option if you're on a tight budget. Ultimately, the best podcast hosting platform for you is the one that meets your specific needs.
Related: Anchor FM vs Podbean: Which Podcast Host is Right For You?
Summary
That's all for now! If you have any questions or feedback, please feel free to comment below. We always love hearing from our readers. And be sure to stay tuned for more great content coming your way soon.