Do you have a podcast? Are you looking for a way to get it out there to more people? If so, iHeartRadio may be the perfect solution for you!
This blog post will discuss getting your podcast on iHeartRadio and reaching a larger audience.
Overview of iHeartRadio
iHeartRadio, an alternative to Apple Podcasts, is a free, ad-supported streaming music service owned by iHeartMedia. It offers radio stations, on-demand playlists, and podcasts. It is also a podcast hosting service.
Users can create custom stations based on artists or songs or choose from predefined stations based on genre, mood, or activity. Stations can be shared with other users and followed to receive updates. Songs can also be saved for offline playback.
iHeartRadio is available in the United States and Canada on web browsers, Android and iOS devices, Windows 8 PCs and tablets, Amazon Echo devices, Apple TV, smart speakers, gaming consoles, Roku players, and Chromecast Audio devices. The iHeartRadio app is free!
Related: Best Podcast Hosting Platforms
Benefits Of Posting Your Podcast On iHeartRadio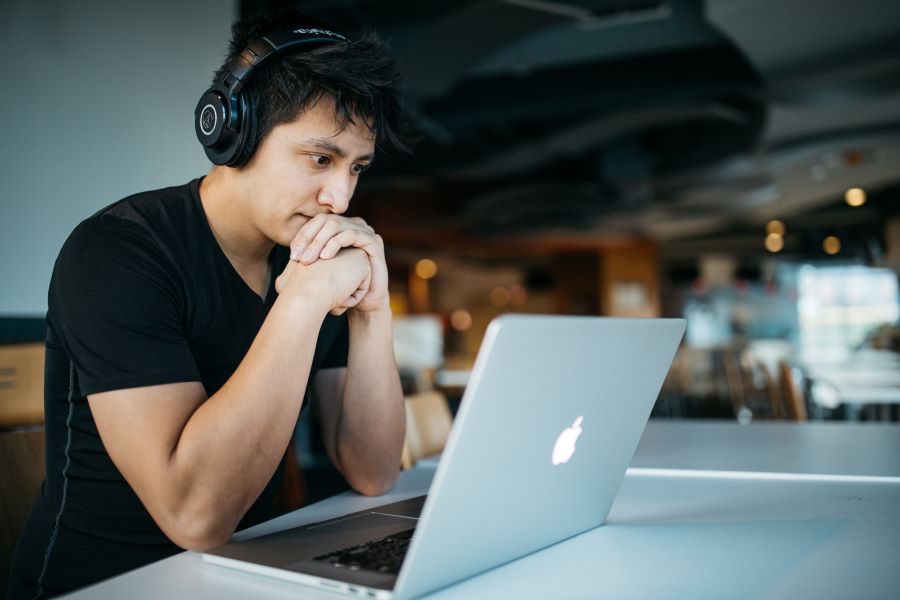 There are many benefits to posting your podcast on iHeartRadio, including the following:
Reach a larger audience – By posting on iHeartRadio, you will be able to reach a larger audience than if your podcast was only available on other podcasting platforms.
Discovery – With personalized recommendations and the ability to follow user-generated stations, iHeartRadio makes it easier for people to discover new podcasts that they may not have otherwise found.
Interactive features – iHeartRadio allows users to interact with your podcast in various ways, such as liking and commenting on a new podcast episode.
Promotion – You can also use iHeartRadio's promotion tools to promote your podcast and get more exposure.
Analytics – iHeartRadio also provides detailed analytics that can help you track your podcast's performance over time.
Steps for Getting Your Podcast on iHeartRadio
Now that you know the benefits of posting your podcast on iHeartRadio, let's take a look at how to do it:
Step 1. Log in or Create an Account.
If you don't still need an account with iHeartRadio, you'll need to create one. Don't worry; the process is quick and easy. Just head to www.iheartradio.com and click on the "Sign Up" link in the top right-hand corner of the page.
From there, you'll be prompted to enter your email address and create a password. Once you've done that, you'll be ready to start creating your account.
Step 2. Submit Your Podcast.
Now that you've logged into your iHeartRadio account, you can start the process of submitting your podcast. Here are the steps:
Click on the "Add Your Podcast" button at the bottom of your podcast dashboard. Here you'll find a lot of podcast directories.
Copy and paste your podcast's RSS feed URL into the field provided. The podcast host can find your show's RSS feed URL on the 'My Podcast' page.
Review the podcast's details with RSS feed URL ready, agree to iHeartRadio's Terms & Conditions, and select the red "Submit Podcast" button.
You will receive a confirmation that your show has been successfully created and scheduled for ingestion.
If you experience any issues during submission, contact iHeartRadio's podcast team directly for help. Their support team can assist you with any technical issues or questions.
Related: How to Create an RSS Feed for Your Podcast
Step 3. Start Promoting Your Podcast.
Once your podcast is accepted, you'll want to promote it so more people can find it. One way to do this is by creating a station for your podcast on iHeartRadio.
This will allow you to add your podcast episodes to the station and other related content, such as music and news updates. You can also use iHeartRadio's promotional tools, like push notifications and social media posts, to let people know about your podcast.
These are just a few steps to get your podcast on iHeartRadio. With these tips, you'll be able to reach a larger audience and grow your podcast in no time.
iHeartradio Podcast Submission Requirements
Yes, there are a few requirements for submitting your podcast to iHeartRadio. Here are the basics:
Your podcast must be in an MP3 format.
Your podcast must have a valid RSS Feed URL.
Your podcast must be a minimum of 30 minutes in length.
Your podcast must have valid cover art with a resolution of at least 1200 x 1200 pixels.
You must own the rights to all content included in your podcast (music, images, etc.).
If you meet these requirements and follow through with the submission process outlined above, you should have no problem getting your podcast on iHeartRadio. So make sure your podcast meets all requirements.
How Much Time Does iHeartRadio Take to Review Your Podcast?
iHeartRadio typically takes around 24-48 hours to review your podcast. However, this can vary depending on the complexity of the podcast and how busy iHeartRadio is at any given time.
It's important to be patient during this process, as it can take some time before you hear back from iHeartRadio. Here are a few factors that affect the review process:
Length of the podcast: Longer podcasts may take longer to review than shorter ones.
Quality of the content: Podcasts with higher-quality audio and video will be reviewed faster than those with lower-quality content.
The complexity of the podcast: More complex podcasts, such as those with multiple segments or guests, may require additional review time.
iHeartRadio activity: If iHeartRadio is experiencing a higher volume of submissions, it may take longer for your podcast to be reviewed.
Once your podcast has been reviewed and accepted by iHeartRadio, you'll be ready to start promoting it and reaching new audiences!
Conclusion
With a little perseverance and some insider tips, you should be on your way to getting your podcast on iHeartRadio.
We hope this guide has been helpful and informative. For further reading, check out our other posts, "How To Get Your Podcast Listed On Google Play" and "How to Submit Your Podcast to Spotify." If you have any questions or need help getting started, don't hesitate to contact us.
Good luck!