Today I'm going to show you exactly how to onboard your guests into your podcast.
In fact, in this guide you will learn how to:
create consistent and professional podcasts — every time,
grow your subscriber list and increase your brand loyalty,
foster a better relationship with your podcast guests, and
build a concise framework for you and your guests to follow.
Plus, be sure to keep reading to get access to a downloadable PDF cheat sheet to share with your guests.
Ready? Let's go!
What Is Podcast Quality and Why Does It Matter?
In the digital age, podcasts are one of the most effective mediums for sharing information and publishing content.
As a podcast host or producer, you already knew that, right?
But while you will no doubt understand the value (and undeniable brilliance) of podcasting, chances are you already know how difficult it is to research, schedule and record a podcast with all of its moving parts.
As a podcast host, there's no doubt that you will want to sound professional. But if your guests' sound or recording quality is substandard, your entire production will suffer. The guests often speak more than the host, after all.
The quality of the audio is one of the things that can make a podcast sound bad.
To help you on your quest for complete podcasting domination, here we explore the value of a guest onboarding strategy and what you can do to enhance the quality of your podcast episodes.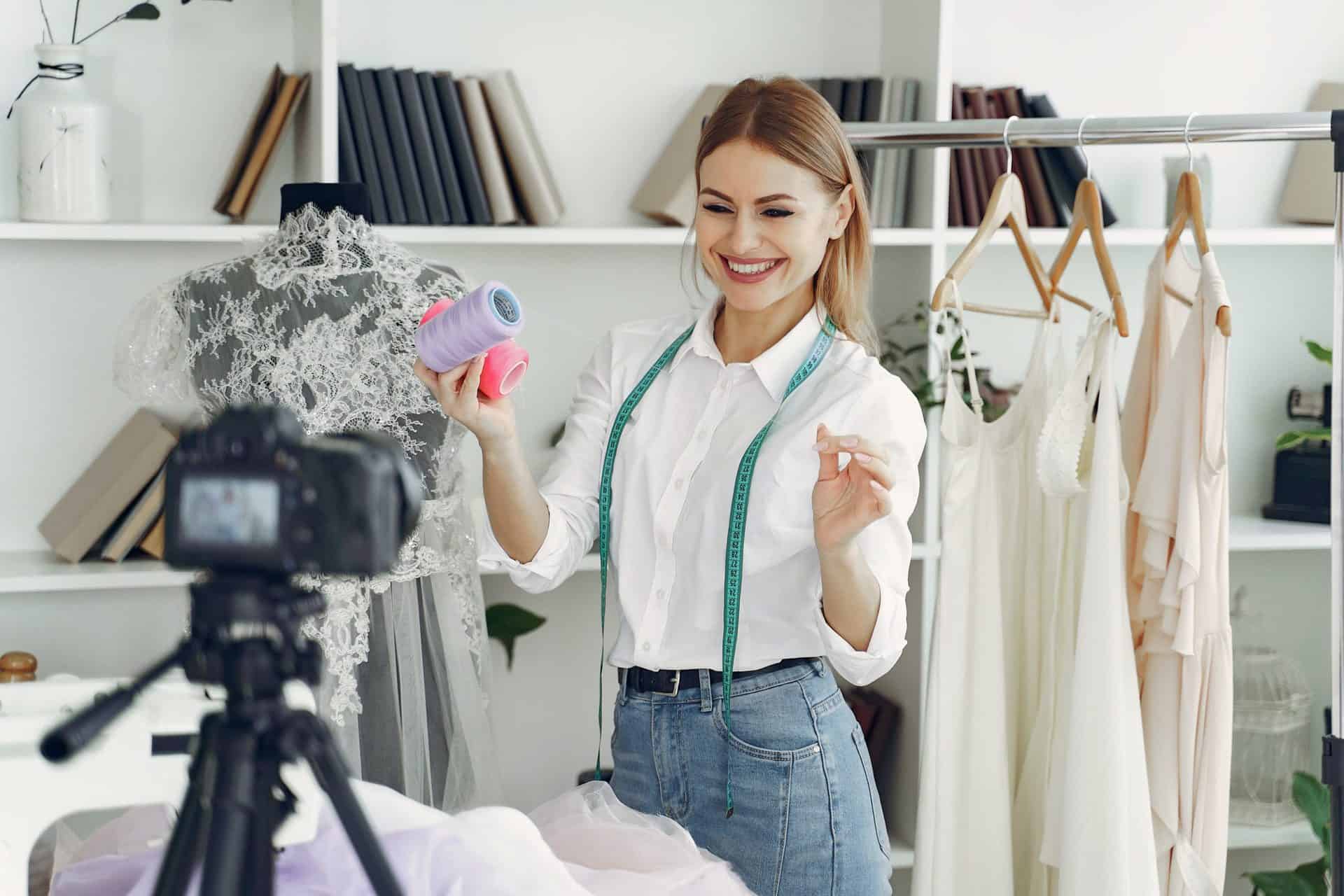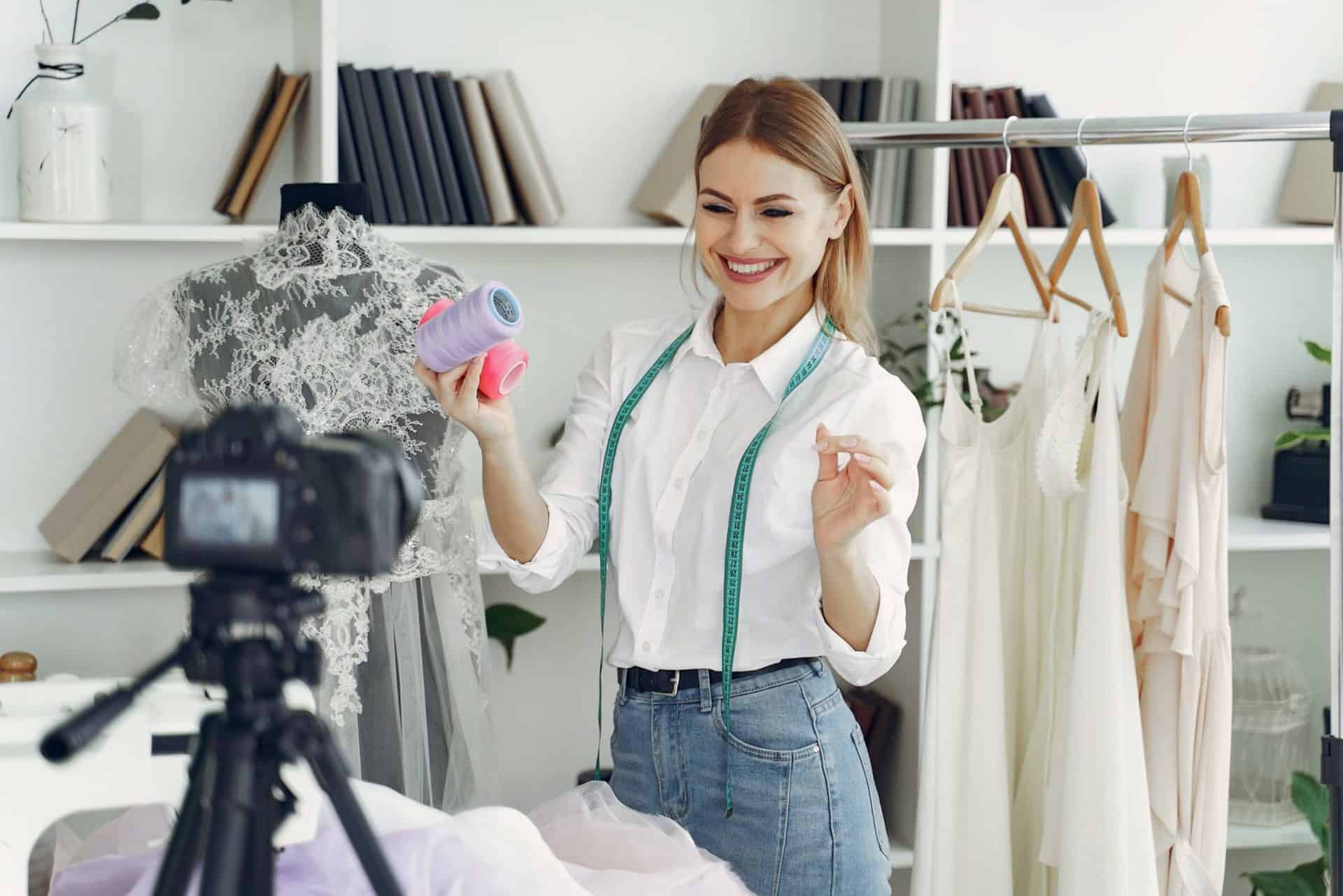 How to Ensure Podcast Quality When Interviewing Guests
Right now, around 850,000 active podcasts exist the world over. Spanning a range of niches from comedy and humour to news, politics, business and beyond, there are countless podcasts out there looking for an audience.
By onboarding the right guests for your podcast, you will gain a fresh voice, a brand new perspective on a particular subject and expand your audience in the process.
When a notable guest is set to appear on a podcast, they will usually plug the episode to their fanbase, who will tune into your show to listen.
If you deliver, both in terms of content and quality, then it's likely that you will convert new listeners into living, breathing fanatics of your podcast.
That said, getting your guest onboarding processes just right is essential to your long-term growth and success.
Why Create an Onboarding Strategy
Podcast guests are invaluable. With a sprinkling of wisdom, personality and a ready-made flock of devout followers willing to tune in, working with the respected guest speakers in your niche will indeed transform your podcast from good to great. Even if sometimes you may need to pay to have them in your pocast.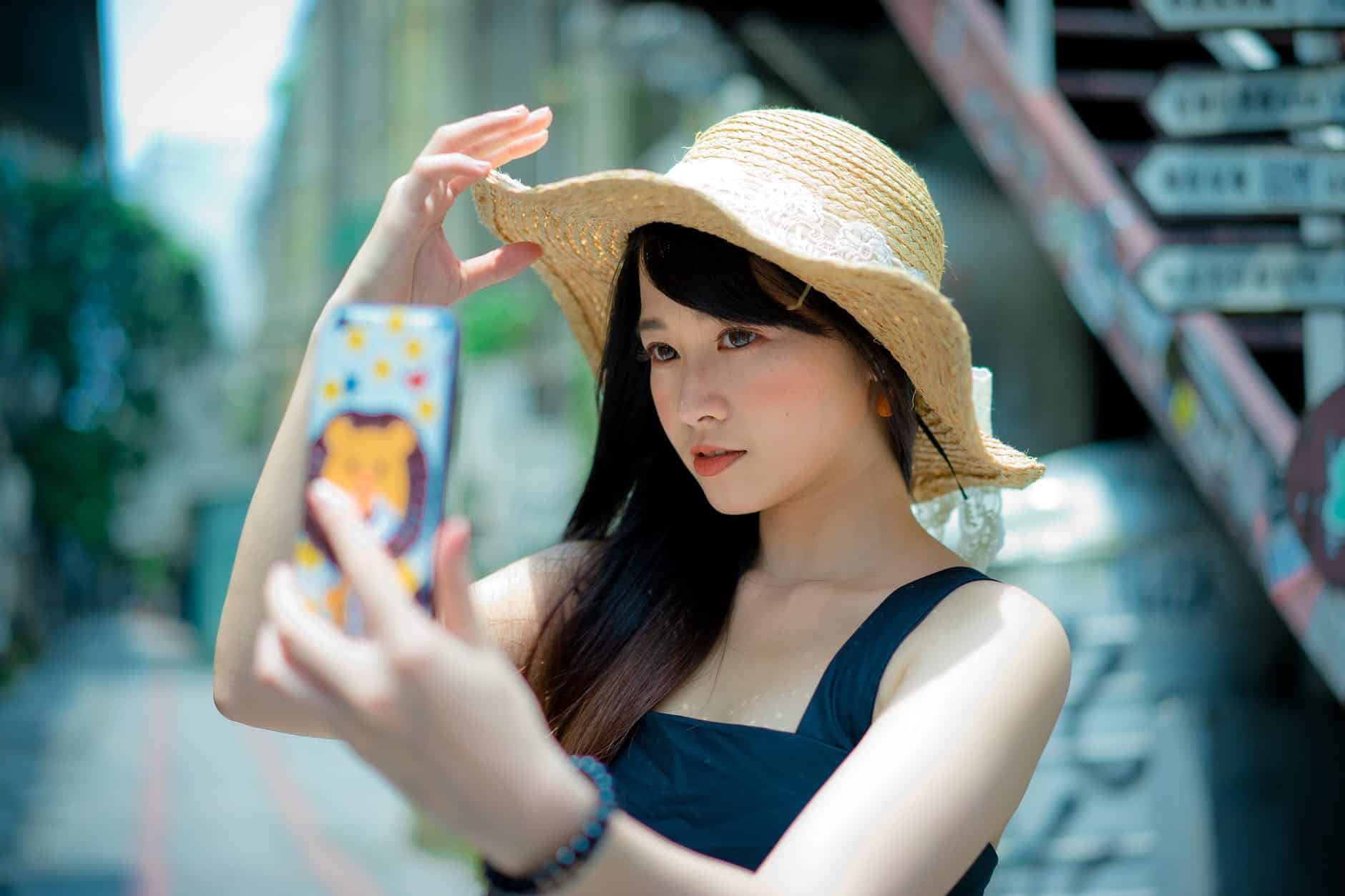 By understanding how to approach the technical aspects of podcast guest recording, you will create a smooth, error-free process that yields a bright, crystal clear sound quality.
As such, you need to create a guest onboarding strategy—no exceptions.
A concise, digestible and, of course, practical guest onboarding strategy—or outline—will:

create consistency between your episodes;
improve relationships with your guests;
guide your guests through best practices;
ensure your podcast is free from snags, hiss, crackles and unwanted
background interference; and
make your listeners happy and encourage loyalty with your smooth, professional and enviable podcast production quality.
How to Execute an Onboarding Strategy
Now that you understand the practical value of onboarding your podcast guests in the right way, we're going to tell you how to do it.
Here we explore a mix of tips designed to create consistently professional podcast productions that benefit you, your guests and your listeners.
These methods will help to steer your production efforts while providing you with a framework to share with your guests before featuring on your show.
Spoiler alert: If you're in a hurry, skip to the end to download our onboarding template ready to send to your guests!
Before we cover technical tips, it's important to understand that to onboard your guests effectively, you must send your guests a message outlining the process.
By sharing this information in an email or in PDF format, you will empower your guests with the kind of information that will not only make them sound amazing but guide them as well as how to yield the best possible results.
In addition to offering guests practical advice on featuring on your podcasts, you should take the time to share your core values or mission.
Your brand values form the foundations of who you are and everything you do. By sharing these values with your guests, you will give them a sense of what you're all about which, in turn, will make your guests feel more connected to your brand. Doing so will enhance your show's content exponentially.
You don't have to reel off a prolific essay. A simple meaningful, punchy sentence or two will do, or in lieu of that, you can provide a link to your 'About Us' page.
Here is a quick introduction template that will (we hope) inspire your efforts:
"Here at __________, we live to _____________. We want our listeners to become all the more enlightened on ___________, and as such, we share breaking industry insights as well as invaluable insights from brilliant guest speakers—guest speakers like you…"
Now we move on to the practical stuff. These helpful pointers will help you to get the best from your podcast guests regarding sound quality and are hints to include in your official onboarding communications.
Record With Headphones and a High-Quality Podcast Microphone
First and foremost, we strongly suggest that you and your guests record your tracks using headphones (closed-back studio headphones, if possible).
If both of you use good-quality headphones—or 'cans'—to record your audio, then any potential inconsistencies in terms of volume peaking, digital distortion, hum or hiss will become glaringly obvious and you will be able to make adjustments to reduce these issues before wasting time on a dud take.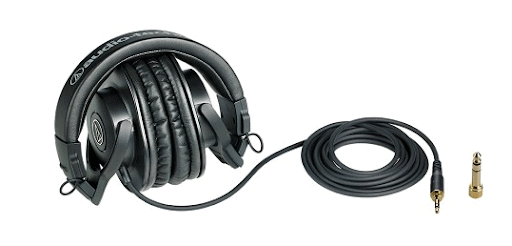 Source
Closed-back headphones (like the ones pictured above) are without a doubt the best 'cans' for the job as they provide a more panoramic listening experience while reducing audio bleed, which can really ruin a podcast.
When it comes to streamlining your podcast production process for success, having your guests record themselves is the way forward. However, audio bleed will spoil your entire episode, if you're not careful.
Audio bleed happens when the audio from one source leaks into another. If you or your guest record without closed-back headphones, relying on the computer speakers instead, then the incoming voice from the other person coming from the speakers will reach their microphone and therefore will get recorded on their track.
This is problematic and defeats the purpose of having one track per speaker, as well as making the editing process harder. The quality will also be reduced because the audio editors have to manually treat the audio to remove this secondary voice on the track (what a headache).
That said, make sure that your guests:

don't use a damaged or low-quality mic and headphone headsets or combos,
have their headphone volume at a quiet yet comfortable level, and
wear-good quality headphones throughout the recording.
Reduce Echo and Ambient Noise
If a room is too reverberant, too noisy or creates too much echo, it is likely to kill a podcast stone dead.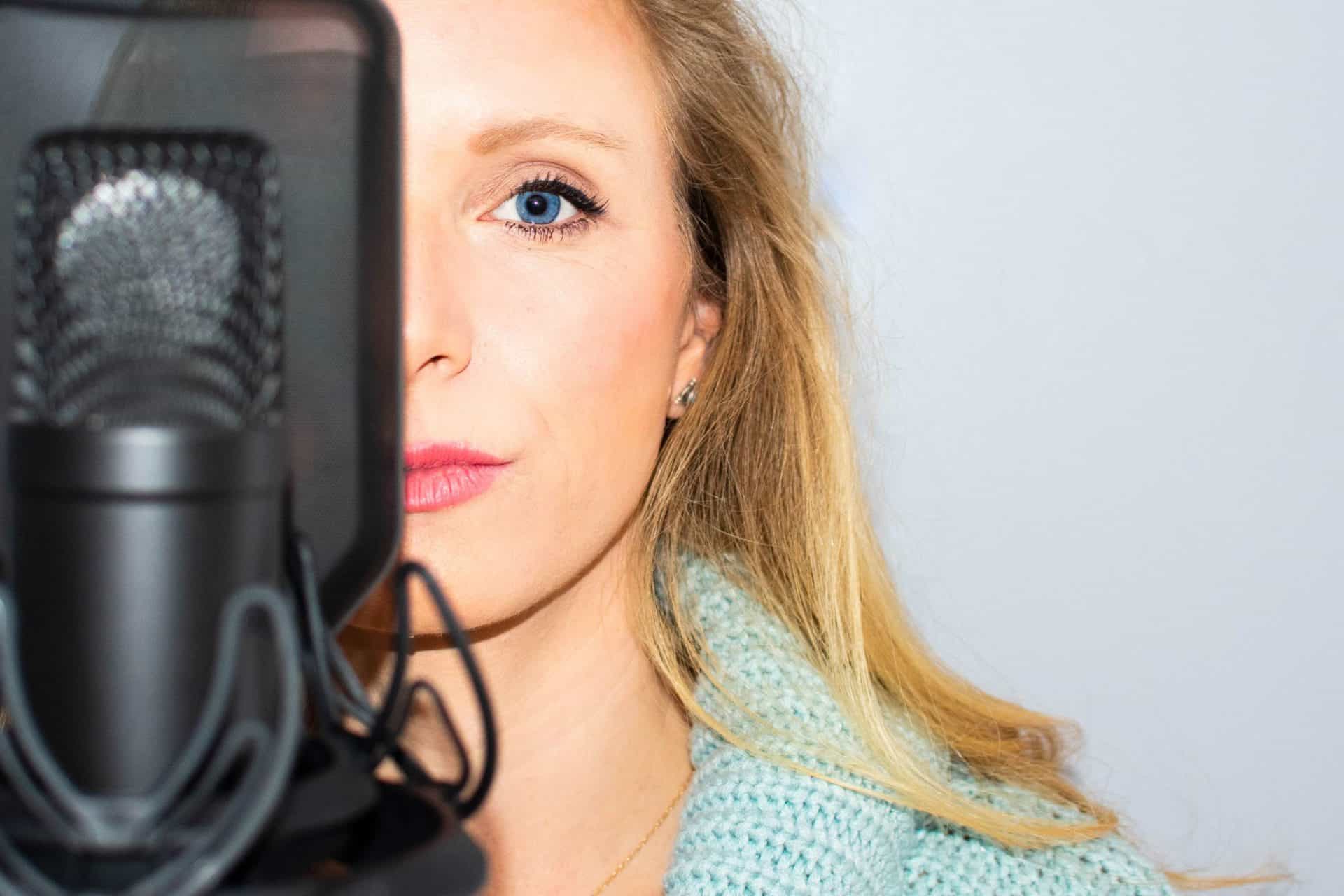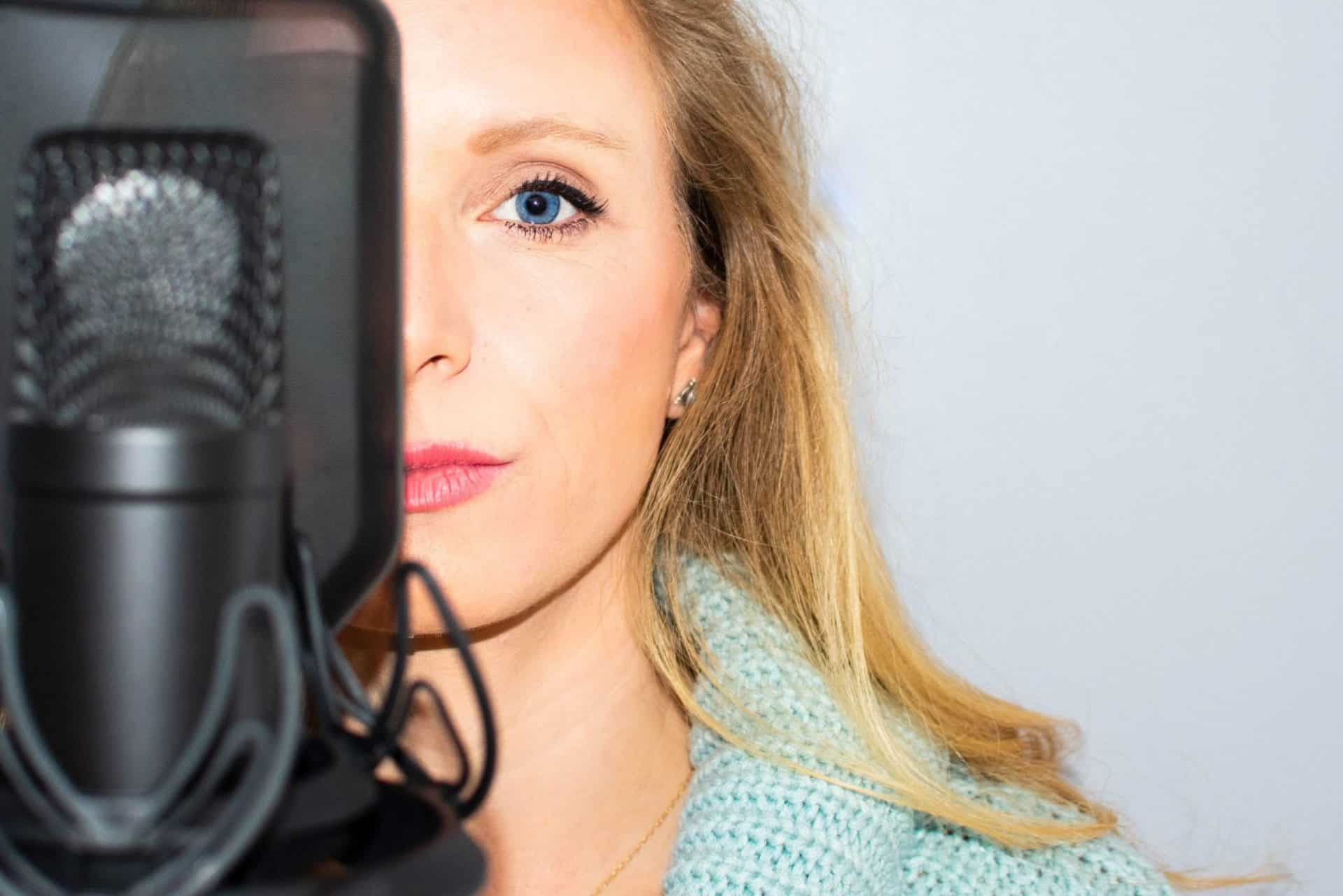 So, to avoid your guests' recordings making your podcast episode sound amateurish or unbalanced, here are some soundproofing or 'sound baffling' hints you should share with them before showtime:
Pick a room with minimal background noise

. Alternatively, consider using a walk-in or larger closet. The smaller space means less reverb, and clothes sound-dampen both your guests' voice and external noise sources.
When selecting a room (or closet!),

choose one that is away from a busy main road

for instance. And place your recording rig or setup

away from any internal noise sources

, including buzzing electrics or fish tank filters.

Close your windows and curtains to reduce echo

. Place towels under doors and absorbent items like bean bags or duvets around the room to act as sound absorbers.
Maintain a

three-inch distance from your microphone

to prevent ambient room noise from being picked up while

minimising breathing and 'popping' sounds

from being picked up excessively. This is your podcast recording sweet spot.
Download and Set Up the Right Audio Recording App
When it comes to recording a podcast with multiple guests in multiple locations, it always pays to choose the right audio app.
While there are countless options available in the digital age, we recommend using free platforms, Audacity or, for Mac Users, Quicktime. (Alternatively, there are paid options like SquadCast that enables podcast hosts and guests to record studio-quality audio from anywhere.)
Not only are these incredibly intuitive platforms both free to use, but learning the basics is swift and simple (the editing features are self-explanatory and there is a big old red recording button to press when it's showtime—you can't miss it!).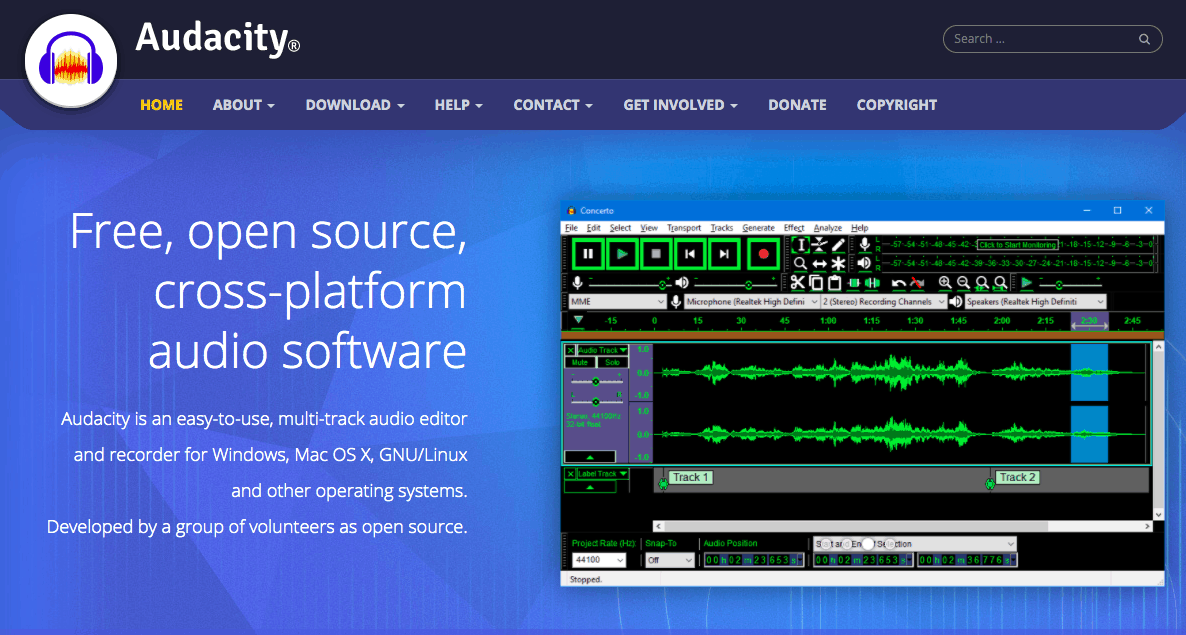 Before your scheduled recording date, you should make sure that your guest has taken the time to get acquainted with the software and that they're fully briefed on the settings they should use.
These will include volume, bitrate and any other setting that could create inconsistencies in recording quality or style.
Tip: To prevent digital distortion, a level between -20dB and -10dB is recommended for podcasting. For more podcasting editing tips, visit our detailed guide here.
Last but certainly not least—a bonus tip if you will—you should tell your guest that it's protocol to clap in unison with you at the start and the end of the recording (the claps will act as anchor points in post-production) to make the editing process easier. While this might sound (and feel) a little silly, it is an important step and does significantly improve the quality of your recording—trust us!
For detailed post-recording tips, read our definitive guide to podcast editing.
To ensure that you have all bases covered when onboarding your podcast guests, here is a quickfire checklist for your reference.
Simply download it and fill in your details and you are good to go!
In the guide we'll go over how to make sure you have:
outlined the steps of the onboarding process
shared the steps with my guest(s)
shared my mission and values with my guest(s)
offered the option to book a recording date
scheduled a pre-recording phone or video call
shared technical tips with my guest(s)
communicated my technical requirements with my guest(s)
answered any guest questions in advance of the recording date
In Summary: The Dos and Don'ts of Podcast Guest Onboarding
Armed with your guest onboarding information and checklist, you should be ready to start producing new episodes that will dazzle your guests with epic content and seamless sound quality.
But before you get started, here is a quick reminder of what you should and shouldn't do when onboarding your podcast guests.
Do…
Create an onboarding process that is simple, straightforward and informative.
Cover all technical tips and requirements in your onboarding communications
Allow plenty of time to prepare and iron out any potential issues prior to recording
Don't…
Be vague or use too much technical jargon that will confuse or prove meaningless to your guests
Fail to offer any real practical value concerning good recording processes
Rush the onboarding process and hit snags or roadblocks during the recording
That's a Wrap! It's Over to You
If you'd like to implement the lessons in this article, we've prepared a downloadable onboarding template ready to send to your guests!