Podcasting offers a fantastic opportunity to become a trusted authority in your area of expertise. It's not too late to start a podcast and provide a platform for entertaining content to your listeners and, when done right, provide a reliable income stream too. To get you started, here are 5 steps to set up a podcast launch for startups and small businesses.
Related: What is the Purpose of a Podcast?
Planning your podcast for startups
Before you start investing in expensive equipment, you have to first determine the reason WHY you are starting your podcast in the first place. For a startup or a small business, your podcast can be the channel that builds your authority in your industry to attract future clients. Alternatively, your podcast can be used to increase the size and value of your network. Meeting with business owners, entrepreneurs, and potential clients—even virtually—helps in establishing this relationship. As this format engages more senses than the written format alone, podcasting can effectively cement loyalty between you, your current clients, and your future ones too.
Related: Top 15 Marketing Agencies for Small Businesses.
Knowing your audience
Established businesses that are expanding into podcasting already have an existing audience to work with. It would be a good idea to survey your network to gain insights into topics that matter to them before your podcast launch.
For example, asking about their biggest pain points can shape the content marketing you put out as a startup or small business. Startups have a unique opportunity to discover who your listeners and ideal clients are at the same time. By targeting a specific group of people, you get to find your voice and develop your listener base while growing your business in the process. To achieve this, it would be wise to develop what is known as a listener persona or avatar.
A listener persona has all the attributes of your ideal client and/or podcast listener. While your listeners likely come from diverse backgrounds, there would be a single issue, topic, experience, or trait that unites them all. When planning your content, ask yourself would this content engage Andrew, our 35-year old male listener persona who founded his own tech business? Your avatar must be specific and keeps in mind their personality, professional and social life, likes and dislikes, and hopes and dreams.
Pick a podcast length
The sweet spot for the duration of a podcast episode is between 20 and 45 minutes. However, this should be taken into context. There is no reason to cut short good, engaging content while there is also no benefit to padding a 10-minute show into a 30-minute show. For exceptionally good content that runs for 2 hours, consider releasing 2 episodes instead. The greatest benefit of having similarly timed shows is that your audience will know what to expect when they click play. If you want to be sure about your ideal podcast length, you can conduct an annual survey among your listeners and adjust accordingly.
Related: Start a Podcast People Will Listen To [2023 Guide]
Pick your podcast format
Your podcast format is a personal decision that is based on the kind of content you want to put out. And similar to having an average podcast length, you are not constrained to using the same format for each and every single episode. Here are some common formats to consider before your podcast launch for startups and small businesses:
Solo shows
Solo shows are the easiest to produce as they only need your cooperation and no one else's. You would also be able to keep 100% of the profits with a solo show. However, the biggest challenge of this format is fighting the feeling of talking to yourself and redirecting it so that you are talking to the listener instead.
Co-hosted shows
A co-hosted show is a great way to combat the dreaded "mic fright" and have someone to bounce ideas with. However, it takes much more coordination and collaboration for co-hosts to agree on a regular, scheduled time, even if they are co-workers. Additionally, if your co-host is from outside your company, you would have to agree on podcast ownership, splitting profits, and have backup plans in case your co-host becomes unavailable in the future.
Interviews
Interviews allow you to borrow the expertise and entertainment value of your guests and lets you chat with thought leaders in your industry. It is also likely that your guests have their own networks whose audiences may listen to your show. This is a fantastic opportunity to attract more subscribers who can potentially become clients of yours in the future too. The challenge with interviews is that this takes practice and experience to perfect, so it is not advisable to book an A-list guest right away. It also takes constant work to find and approach potential guests while relying heavily on apps like Skype to perform interviews.
Other formats
There are more unorthodox formats that you can explore like roundtable discussions where several guests discuss a specific topic, documentaries where a narrator weaves together several interviews and clips, and docu-dramas that offer learning and entertainment in one. Planning your own podcast involves a lot of moving parts. Or you may find that a seasonal podcast works best for your kind of audience. Podcast Rocket offers a professional podcast planning service to guide your podcast launch for startups or small businesses using proven strategies for on-point branding.
Recording your podcast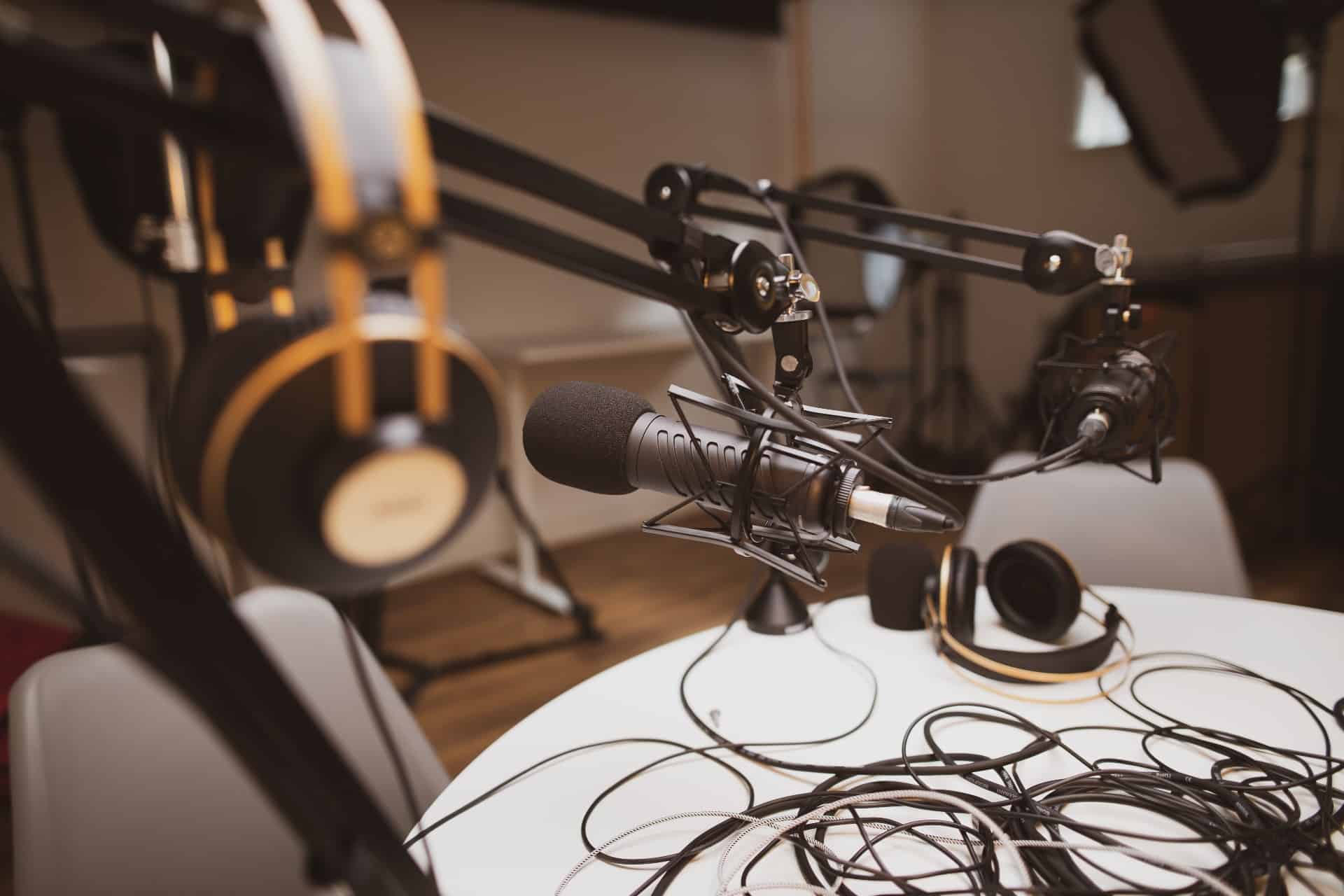 Once you are done planning, the next step in your podcast launch for startups and small businesses is the actual podcast recording. This requires some basic hardware like a microphone.
A good starting point would be USB microphones. These are usually inexpensive and can do the trick of recording your content with enough clarity for your first few followers. Eventually, you can start upgrading to include a boom mic stand which is a standard in professional podcast recording studios.
You can also explore splitters, digital recorders, and mixers once you have gotten the hang of recording and want even clearer audio clips.
Check out our resource on How to Record A Podcast from Multiple Locations if you will be recording the podcast over the internet.
Editing your podcast
Show editing is another prerequisite for a successful podcast launch for startups and small businesses.This can be done in-house using free and paid software. The free options we recommend that offer suitable basic editing tools are Audacity and Garageband. These software apps offer a wide range of basic editing tools that are good enough to start a podcast. You can also explore Adobe Audition to really upgrade your editing to a professional level. It has a steep learning curve but contains a rich suite of features. Although this is paid software, you can try out the free trial to see if it suits your needs. Businesses that want to ensure quality and consistency choose to hire the services of a podcast editing company. When you order show notes, transcriptions, syndication, and other optional services alongside professionally edited episodes, you save yourself considerable time and provide your audience with real value to help you better engage with them. You can find more about how much cost to edit a podcast.
Choosing your podcast music
For your podcast music needs, the go-to free resource is Incompetech. The downside is that your music will hardly be unique as everyone else has access to it. Audioblocks is the next best option that offers a monthly subscription. However, you can have original music composed and produced by a professional music producer to really own your brand. This is highly recommended as the music for a podcast will become as recognizable as a company logo.
Publishing your podcast for small businesses
There are only a few more steps left for a successful podcast launch for startups and small businesses. After post-production editing, the next phase is choosing a media host and finally publishing your podcast there. A media host is the place where you store your audio files. It is from here where your followers can listen and download your podcast episodes. It is a common misconception that you upload your podcast directly to multiple platforms like Apple Podcasts, Spotify, etc. In reality, podcast episodes are actually uploaded to places like Buzzsprout, Captivate, Transistor.fm, Podbean, and Libsyn. From there, these media hosts will publish your episodes to Apple, etc. They also provide other features like an embedded episode player for your website.
Podcast Rocket offers a complete podcast launch service for small businesses and startups. We provide you with all the assets you need to get your podcast off the ground and offer solutions to your hosting setup. Our service also includes the production of your social media assets, cover art, audio trailer, audio editing, and show notes for your first few episodes.
Related: Best Website Builders for Podcasts
Promoting your podcast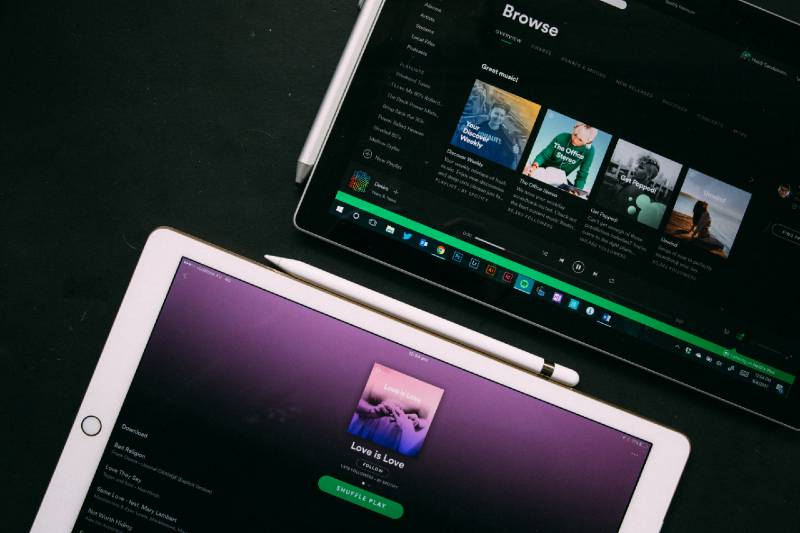 After a successful podcast launch on a media host of your choice, you can then submit it to directories that will connect you to your listeners. Reputable hosts will usually include auto-submit or guided-submission tools to get your show published on Apple Podcasts, Spotify, Google Podcasts, and other popular spots. If your company has an existing website, then you can actually use this platform as your podcast home. You can help drive traffic to your episodes by providing episode descriptions, show notes, and transcripts, if any. If you do not want to use your main website for this, an alternate solution is to create a separate WordPress website as your podcast home.
Promoting your podcast is also not complete without the power of social media. It would be beneficial to set up social media pages where you can promote new episodes directly to your followers. Popular options include Facebook, Instagram, and LinkedIn. As to which channel is best depends entirely on your target market. For example, check out this guide on how to understand Instagram's categories for businesses. Companies with existing social media pages can simply add promotional posts that link to the podcast episodes. You can post pictures, screenshots, and even small clips of your podcast to spur traffic and discussion if your social media presence is in need of an update.
Conclusion
Setting up your podcast launch for startups or small businesses takes time and effort. The good news is that it is entirely possible to create an engaging podcast that appeals to your desired audience even on a shoestring budget. All you need is a plan, some basic tools, and the commitment to see it through. We'd like to hear from you. What roadblocks did you encounter in your own podcast launch for startups or small businesses? Or maybe we missed a step that you think is important to discuss? Let us know by leaving a comment below!