Discord is a popular destination for gamers. It can also be a fantastic spot for your podcast.
Although the audio quality is at 96 kbps, that level is right where many other platforms provide this service. Discord delivers multi-track recording as a feature, allowing you to isolate individual voices or apply effects separately.
It's a solid, middle-of-the-road option that works well for first-time podcasters and veterans.
Discord lets you upload each episode to your Google Drive, which is very convenient for those just getting into podcasting.
If all that sounds tempting, here are the steps to take to do your first podcast over Discord.
Related: How to Use Google Hangouts to Record Podcasts.
Step 1: Sign Up for an Account
Before you can have a podcast on Discord, you'll need to have an account. That means you'll go to the website, enter the username you want, type a nickname if required, and proceed where indicated. Discord will invite you to set up your first server.
You'll follow these steps to create your own server on Discord.
Click on the "Create My Own" option.
Upload a photo of your brand, logo, or podcast thumbnail.
Choose a name for people to find your episodes, such as your business, brand, or podcast moniker. It helps to keep it general here in the early stages.
Claim the account. You'll be asked for an email and password, then sent to your inbox to activate everything with a link.
By default, you'll have two channels provided to use with the account. That's all you need for recording your podcast guests.
Step 2: Meet Craig, Your Discord Best Friend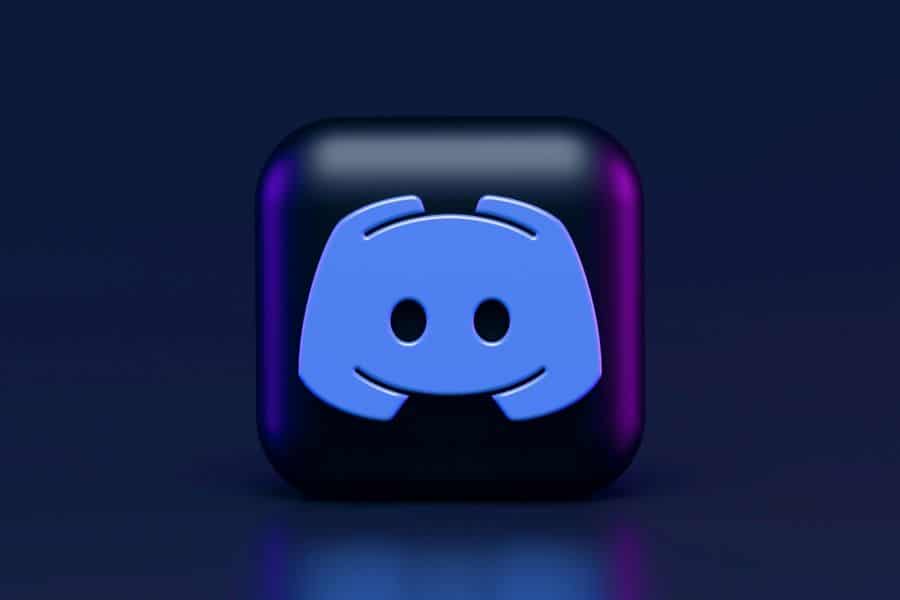 Craig is the bot that helps you manage the recording work for your podcast on Discord. This bot is necessary because the platform doesn't provide an internal recording feature.
You'll need to invite Craig to your server. Visit craig.chat and provide the invitation. You'll need to authorize access to your voice and text channels. Once you click the confirmation, Craig becomes a member of your server.
From there, you'll need to have him connected to Google Drive. Craig can save your recordings to audio files that you'll find later.
Once that process is finished, you can record Discord audio with Craig. Go to your voice channels on the left, choose the general one, and click on it to join.
Step 3: Get Your Settings Right
You'll want to optimize your configuration to have the highest quality audio possible on Discord. That means you'll find a few settings that require adjustment to ensure your podcast sounds fantastic.
In the voice channel settings, you'll want to adjust the bitrate slider all the way to the right to have the best sound quality. There's an option to change the channel's name if you prefer. Please remember to save changes before exiting.
After setting the bitrate, you'll want to review how you want the microphone to record your podcast when using Discord.
Click on the gear icon to open your user settings.
Under the app settings, choose the voice and video option.
Verify that the input is your microphone and the output is your headphones. If you're not sure, leave it on default.
Check the input of your microphone to test it. When speaking, you should see the bars turn green. If they're red or yellow, the volume input requires adjustment.
Set the input mode to voice activity.
For the input sensitivity feature, you can have it automatically determine what is needed. If you want to tune your mic for podcasting, you can slide the setting to the left to let your mic audio through for Craig to record. You can drag the dial to a setting just to the right of the bar when everything is quiet to get a cleaner recording.
Go to the advanced section to look for a voice processing feature. If you have hissing, echoes, or other noises, choose noise suppression or echo canceling on Discord to improve your recording.
Step 4: Invite Your Guests
Once you have everything set up for your podcast on Discord, you can invite guests to your server. You'll find the servers on the left. Right-click and choose the option that appears to invite people. The link offers an opportunity to grant temporary memberships, which is a fantastic way to get listeners since they don't need to enroll to hear your episode.
When you follow these steps, you can enjoy a fun podcasting setup on Discord that could attract new guests to your episodes. That's all it takes to start broadcasting your content to an interested audience.