There's nothing better than a romance story, which is why they're constantly topping the bestseller lists. Even though reading a romance novel is great, it's not always an option, which is why romance story podcasts are gaining in popularity. We've created a list of the best romance story podcasts so you can listen anytime, anywhere, and never miss a moment of the steamy and sexy excitement!
Related: More Podcasts like MBMBAM
Informative Romance Story Podcasts
Smart Podcast, Trashy Books
Smart Podcast, Trashy Books, is a mega-podcast that covers everything in the romance genre, which is why it's such a popular listen. The host, Sarah Wendell, interviews editors, authors, bloggers, and the occasion librarian each week and discusses the exciting world of romance story fiction.
Not Your Mom's Romance Book Club
When you want a romance podcast that dives into the nitty-gritty, Not Your Mom's Romance Book Club is the one for you. It unapologetically discusses all things romance, with hilarious and sometimes awkward discussions listeners can get enough of.
When In Romance
When In Romance is a podcast dedicated to all things romance. It features discussion on popular romance novels, recommendations, and news so you can stay up to date and never miss a thing!
All The Kissing
All The Kissing is a podcast created by a group of romance writers that are all at various stages in their careers. They discuss everything and anything concerning a romance writer's journey, making it the perfect option for those looking to break into this genre.
Thirst Aid Kit
Thirst Aid Kit delves into the idea of thirst and why we desire certain people. There are over sixty episodes that will have you laughing and analyzing the way you view yourself and those around you. Although geared toward women, men will find it informative and entertaining too.
36 Questions
Although not explicitly created to be an informative podcast, 36 Questions gives the listener a thought-provoking yet entertaining experience. The podcast follows a couple desperate to save their marriage, so they turn to Psychologist Arthur Aron, who proposes that 36 Questions may lead to love. Join the couple as they see if these questions can help them reconnect and save their marriage.
Related: The 40 Best Podcasts You Need to Listen to in 2023
Sexy And Romantic Romance Story Podcasts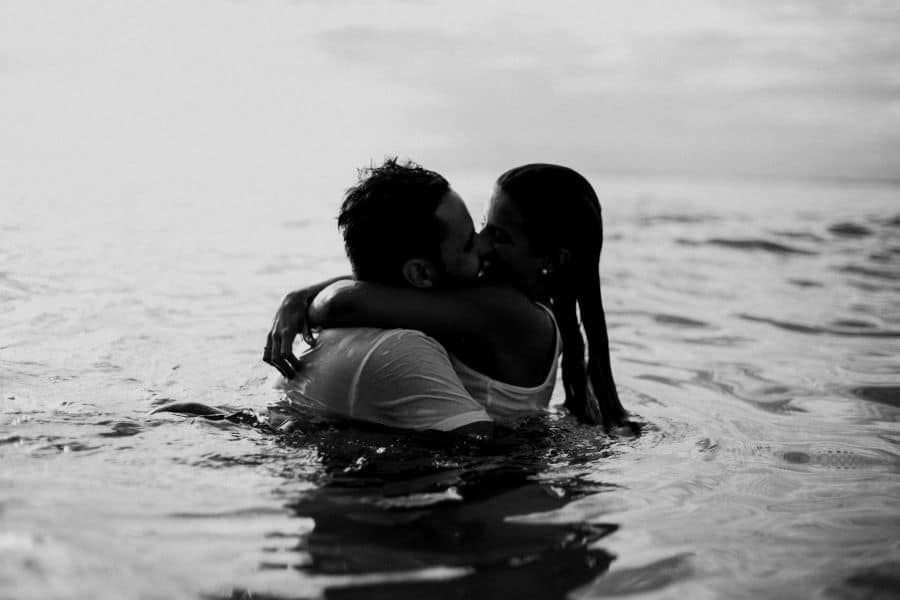 Heaving Bosoms
The Heaving Bosoms podcast joins hosts Melody and Erin as they read and then discuss different romance novels. Be prepared for a ton of giggling and lighthearted jokes as they discuss and deconstruct these racy novels.
Meet Cute
Meet Cute is the romance story podcast for those who love watching rom-coms and reading short narratives. Every episode features either one short story or a series of longer stories, so it easily keeps your attention and keeps you coming back for more. With each episode only running around fifteen minutes, it's an easy listen during your commute, lunch break, or while exercising.
Bodice Tipplers
Bodice Tipplers is the perfect podcast for anyone who loves reading popular 70s and 80s romance novels. You can listen along as the hosts read through these sappy and often dramatic novels and then laugh along as they discuss all the details, including the good, the bad, and of course, the ugly.
Jules And James
For a classically romantic romance story podcast, tune in to Jules And James. The story follows a pair of young artists who accidentally connect thanks to a misdialed phone call. As they talk, they realize they're kindred spirits and make the decision to see where the conversation will lead them.
The Lonely Hearts Romance Comics Podcast
The Lonely Hearts Romance Comics Podcast is a unique take on a traditional romance story podcast theme. Hosted by an energetic friend group, every episode focuses on romance comics and the way that comic books explore the topic of romance. Listeners will enjoy hearing readings and discussions focused on popular and lesser-known romance comics in a fun and lighthearted way.
Pounded In The Butt By My Own Podcast
Pounded In The Butt By My Own Podcast is one of the most unique and hilarious romance story podcasts out there, and it's sure to become your new favorite from the first time you listen. A collaborative creation from the writer Chuck Tingle and the Nightvale Presents team, every episode features a celebrity guest performing Chuck's absurd and erotic stories he fondly calls "tinglers." Each episode is sure to have you laughing (and sometimes blushing) nonstop!
Summary
There's nothing better than reading a good romance novel, but what can you do if you don't have time to crack open a book? These popular romance story podcasts are the answer, providing funny and racy content you're sure to love. Now you can listen to romance anytime, anywhere, making it easier than ever to get your hot, steamy romance fix!