The Shure SM58 is a high-quality microphone that is popular in the podcast recording community. It's a sturdy microphone that isn't cheap, so is it necessary to buy a shock mount too? The answer is yes. If you were using it for a stage performance, it would work fine as a handheld device, but for podcasting, a shock mount is necessary.
You can read our comparison between SM58 vs Rode PodMic. & SM58 vs Beta 57A.
There are so many shock mounts available, and it can be tricky to know which one will fit the SM58 specifically. In this article, we will be showcasing some great choices so that you can choose the right one for your own recording setup.
Shure A55M Isolation and Swivel Shock Stopper The obvious place to start would be the brand's own shock mount. The A55M is designed to hold the SM58 perfectly in place and withstand many hours of use. It has two parts: an isolation mount and an adapter which connects to the mic. It has been created to reduce mechanical noise and vibration by over 20 decibels. The shock mount is very affordable compared to other mounts.
Rycote InVision INV-9This shock mount is designed to suit conical mics such as the Shure SM58. This is a sleek, yet sturdy mount that is difficult to damage. It offers isolation from any camera noise, which many shock mounts can't do. It is designed with no elasticated parts, which means the structure won't sag over time and need rethreading. It has a lovely black and gold design.
Avatar Adjustable Desk Microphone Stand with Shock MountThis is a professional-quality mic stand and shockproof stand, that is specially designed to support the SM58 and reduce vibration, knocks, tapping, and other unnecessary sounds. It's very user-friendly and easy to assemble, and you have the option of adjusting the height from 8.3 inches to 11.6 inches.
YOUSHARES MV7 Shock MountThis is the cheapest option we could find. It is designed to fit the SM58 and reduce unwanted noise. It is a portable, lightweight shock mount that weighs 260g, which will make transportation easy. It has a high-quality black design that has a professional feel. The mount is also compatible with most boom mics.
Related: Samson Q2U Vs. Shure SM58.
What is a Shock Mount?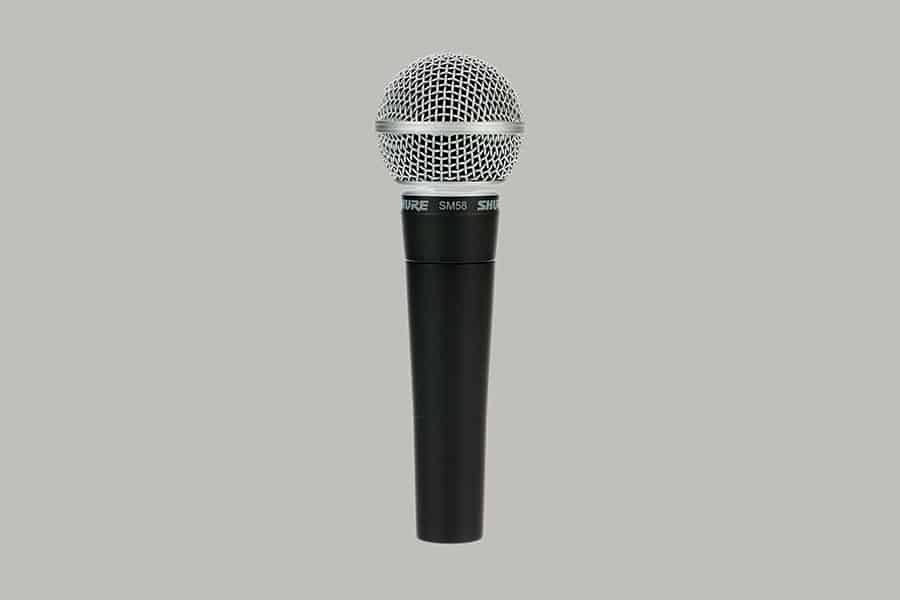 A shock mount holds the microphone securely in place, whilst protecting it from mechanical noises and vibrations, known as "shock". These overpowering noises can completely wreck a recording, so it's important to try and combat them. If you don't, you will either have to spend time editing out the noises or even start the recording again.
Related: The Best Shock Mounts for Your Rode PodMic
Article Summary
To recap, the Shure SM58 is a well-liked microphone within the podcasting community. We established that the SM58 requires a shock mount so that it can be protected from disruptive noise during audio recording. We listed some of the best shock mounts on the market, including:
Our personal favorite is the Shure A55M because it's designed by the same brand as the microphone. It's a great price for such a sturdy shock mount and it has a sleek design that matches the mic, making for an attractive audio set-up.
While there are cheaper options, this mount will be able to withstand the most use, since Shure as a brand are renowned for their tough designs.