If you're the type of person who loves listening to podcasts, you may be interested in creating your first episode and uploading it so that others can also listen to it. If this rings true for you, then keep reading!
There are several different platforms where you can upload new podcasts, but one of the most popular ones is Spotify. This article will go through how to submit your podcast to Spotify. However, before we get into that, let's look at how to prepare your podcast for Spotify.
Related: Best Podcast Hosting Platforms.
How to Prepare Your Podcast for Spotify
Before you begin the submission process of your audio file, there are a few things you can do to ensure a smoother experience.
First, ensure that you publish at least one podcast on your feed. This is a requirement by Spotify that you shouldn't miss. You also need to ensure that the audio files you wish to upload on Spotify are all in MP3 formats with bitrates ranging from 96 to 320 kbps.
After that, you will need to look for a good podcast hosting service. A good service will ensure that you have important insights about your shows that make it easier to get to your listeners, smooth data transfers, faster speeds, ease of repurposing your content and good storage and bandwidth limits.
The hosting platform will also facilitate your podcast RSS feed that Spotify will use to pull new episodes from your live podcast feed. Once that is done, check to ensure that you also have a good podcast artist name and selected categories for Apple Podcasts.
Last, confirm you have proper podcast cover art and an accurate podcast description. These two elements play a pivotal role in helping you stand out among the crowd.
Related: Biggest Podcast Platforms
Steps to Upload Your Podcast to Spotify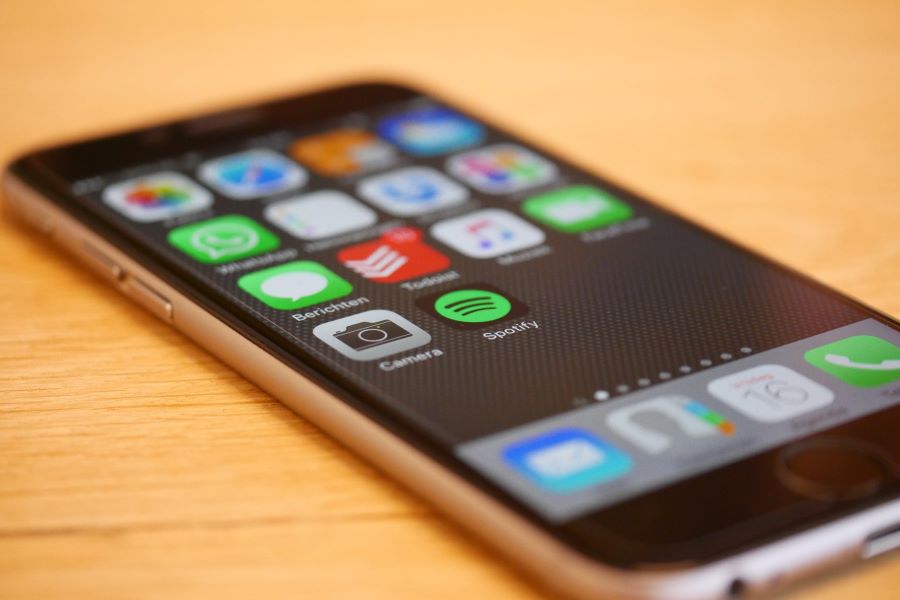 These steps may seem frustrating if you're uploading Google podcasts for the first time. In reality, though, it isn't as difficult as it screens. Here's what you'll need to do to get your podcast listed on Spotify:
Step 1: Create a Spotify account
As you probably, already understand, you need a Spotify account to be able to upload your podcasts. You will need to create a new Spotify account using the email address linked to your podcast hosting service.
This will help you avoid any uploading errors. By signing up, you agree to be following requirements set by Spotify.
Step 2: Enter Your RSS Feed
Once the sign-up process is complete, log in and add the RSS feed to your Spotify account. As mentioned before, Spotify needs this to pull your new episodes from your podcast feed through your hosting provider.
Get the RSS feed from your hosting platform, and then copy and paste it into the specified field on Spotify. Click 'Submit' to complete the process.
Step 3: Verify You Own the Podcast
You will need to verify the ownership of your podcast to continue using Spotify. To ensure this, Spotify will send you a unique code to your verification email. Copy the 8-digit verification code; paste it into the required field on Spotify and then click 'Next' to complete the verification process. It's as simple as that.
Step 4: Fill Out the Details about Your Podcast
You will need to fill out the necessary additional information about your Apple podcasts to make it easier for your fans to find your episodes in searches. Use the dropdown menu to fill out the primary category and then select up to three sub-categories describing the genre of your podcast and podcast title.
In the primary category, you will need to select your primary language. This is the language primarily used in your podcast.
Step 5: Review and Submit Your Podcast
The final step is reviewing your podcast information to ensure every detail is accurate. When satisfied that everything is done well, click 'Submit' to make your podcast go live.
Please, note that the posting will not go live immediately. It takes between one and three days for a podcast to appear in the directory. Also, since the directory doesn't send any alerts when podcasts go live, you will need to check back often to see if yours is live.
After you've uploaded your Google or Apple podcasts, be sure to promote your show. Although a new podcast can go viral, the likelihood of this happening is slim.
How Long Until Your Podcast is Live on Spotify?
As mentioned above, a podcast takes between one and three days to appear in the directory. If you're still not listed after those three days, contact Spotify support.
If submitting an existing podcast, you'll want to wait until an episode is available to be uploaded to the platform. It would also help if you do not submit podcasts that are "coming soon."
However, there is no way to know how long your content will take to approve. Once the podcast is live or your submission is approved, you can view the stats by logging into your account and selecting the podcast name.
How Do You Upload a New Podcast Episode to Spotify?
Please, note that Spotify is designed to work as a podcast discovery and listening service. So it is technically not a podcast hosting service.
Since you cannot upload new episodes to Spotify servers, you will need to host these files with a hosting service or your website. However, you can submit new podcast episodes to Spotify and have them listed on the Spotify directory and available for downloading or streaming through the Spotify app.
Since you're hosting these files on your website or hosting service, Spotify will use the RSS feed you provided to list the podcasts. And since Spotify uses RSS feeds, there is nothing you will need to do to upload new episodes on Spotify. It will automatically list them for you but play them from your host since it doesn't store any files.
Related: Anchor FM vs Podbean: Which Podcast Host is Right For You?
How Long Does It Take For A New Podcast Episode To Appear on Spotify?
As mentioned above, podcast episodes take between one and three days to appear in the directory. If you're still not listed after those three days, contact Spotify support.
Related: Spotify's Competitors
Final Thoughts
There are over 422 million monthly active users on Spotify, which makes it an attractive platform for podcasters looking to expand their reach. The submission process can be a bit of a pain if you're doing it for the first time, but it is well worth the effort. If you've ever wanted to get your podcast listed on Spotify, now is the time to get started.
Related: Should I Upload My Podcast To Multiple Platforms? and How To Publish A Podcast