Futurists are experts who study the future and use the current trends to make predictions on how it will go. For those trying to make some sense of where the world is headed, futurist podcasts can help shed light on our possible paths, deepening our critical thinking on the social, economic, and environmental impacts our choices make. For some of the best futurist podcasts, check out the list below.
Related: Best Apocalyptic Podcasts
Environmental Futurist Podcasts
Future Fossils
The Future Fossils podcast combines philosophy and art with a big helping of weirdness. Palaeontologist and futurist Michael Garfield, along with many incredible guests, leads the listener down a road of irreverent discussions about science and the philosophy behind it. Listen along as they discuss topics like deep time, post-humanity and prehistory, self-fulfilling prophecies and science fiction, non-duality and non-human agencies, and much more!
After Animals
The After Animals podcast explores the idea of a future that doesn't exploit animals for food, entertainment, or fashion. After Animals seeks to encourage a kinder and more compassionate world with a positive impact on the environment and the animals that live in it. Every episode shares an inspiring and remarkable story of a person paving the way toward a more compassionate future for everyone.
GCX Africa
The GCX Africa podcast informs listeners of all the latest sustainability news and how they can make your business thrive. With thought-provoking commentary from Kevin James and interviews with many South African experts and professionals, you can stay ahead of the game and learn how to incorporate sustainability into every area of business.
Technological Futurist Podcasts
Minds Of Tomorrow
The Minds Of Tomorrow podcast takes listeners along as they discuss bold and exciting ideas for the future. The topics range from smart cities to the metaverse and so much more, with new episodes releasing every Monday.
Quantum Bombs
The Quantum Bombs podcasts discuss all things explosives and how their use can impact the future. The hosts are fully licensed explosive technicians and have regular insightful conversations while still managing to blow stuff up in the process. Quantum Bombs covers topics ranging from aliens and technology to nuclear war.
Nomad Futurist
The Nomad Futurist podcast takes a fresh look at the tech genre by discussing the humanity tied to the digital age. Listen as the hosts, Phil and Nabeel, delve into dynamic topics that blend technology with culture and human nature. They choose to focus on emerging technologies and human behaviour shifts to develop a compelling vision for the opportunities of tomorrow. The listener is encouraged to consider how they can integrate themselves into the ever-evolving digital landscape and become a part of the industry.
Financial Futurist Podcasts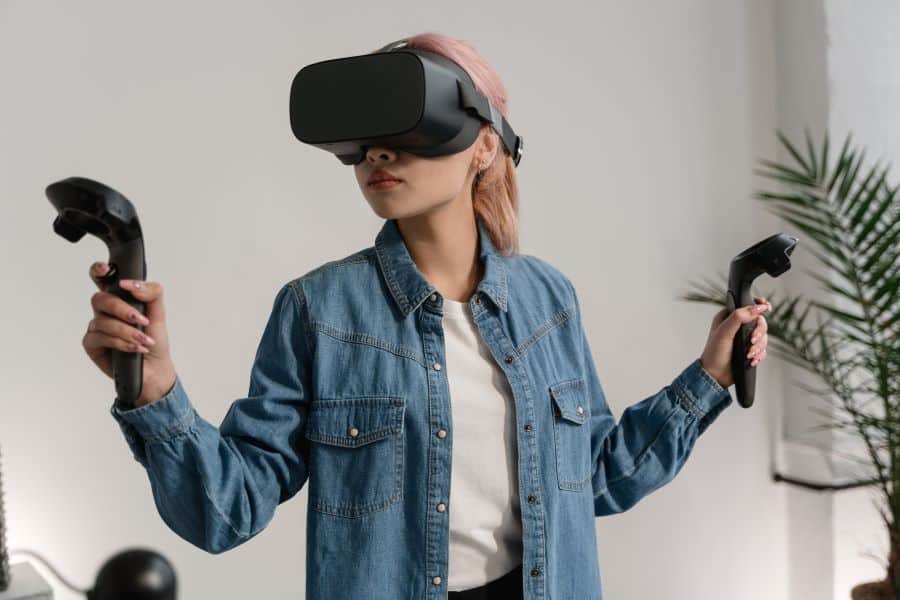 Finance To Futurist
The Finance To Futurist podcast explores how AI, innovation, and data, have started disrupting order-to-cash. It explains the journey of switching from a tactical to a strategic order-to-cash system that optimizes technology, operations, and data. The podcast has guest speakers, including finance futurists, industry innovators, order-to-cash experts, and FinTech collaborators, that bring a fresh take on digital transformations.
Tech Path Crypto
The Tech Path Crypto podcast focuses on the analysis and insights on the Blockchain and Crypto innovations ushering in Web3.0. It's hosted by an award-winning futurist, journalist, and computer science expert, Paul Barron, and delves deeply into crypto reviews, news, research and interviews with change agents and experts creating the future of blockchains and crypto.
ITXO Cryptoart. Verified.
The ITXO Cryptoart. Verified. podcast brings new and insightful thoughts into cryptoart, web3, NFTs, and more. Listeners will discover how the Blockchain is being transformed by art and culture and how this transformation affects artists, collectors, builders, and creators. The host Matt Hanson, a futurist, author, and digital art expert, puts a spotlight on these topics with elegance and originality.