Podcasting tools like Cast and Zencastr are inexpensive options for both recording and editing podcasts.
The two podcasting platforms, Cast and Zencastr, have their pros and cons. While Cast is an all-in-one podcasting site – allowing you to record, edit, publish, and host the podcasts all on its platform – Zencastr is mainly available for recording and editing. Cast does not have a free option, though it does have a free one-month trial. Zencastr does have a free version and starts its upgraded version at just $10 a month. Cast is a better option for podcasters who want to spend less time on producing their podcast, while Zencastr allows for more editing options for those who are more interested in creating quality sound recordings.
Related: 17 Best Podcast Recording Software for Mac and PC [2023]
Is Cast good for podcasting?
The Cast platform for podcasting gives you a step-by-step orientation as soon as you sign up to use it. It shows you how to record as well as edit the podcast after recording. The platform allows you to record the podcast, then edit it, and publish it to your RSS feed. Additionally, it gives you analytics regarding the downloads of the podcast and hosts the podcast for you, as well. Each recording will have its own URL which will sync up with other apps like Spotify. The cost for Cast is $10 to $30 a month, with a free trial option for a month.
Is Zencastr any good?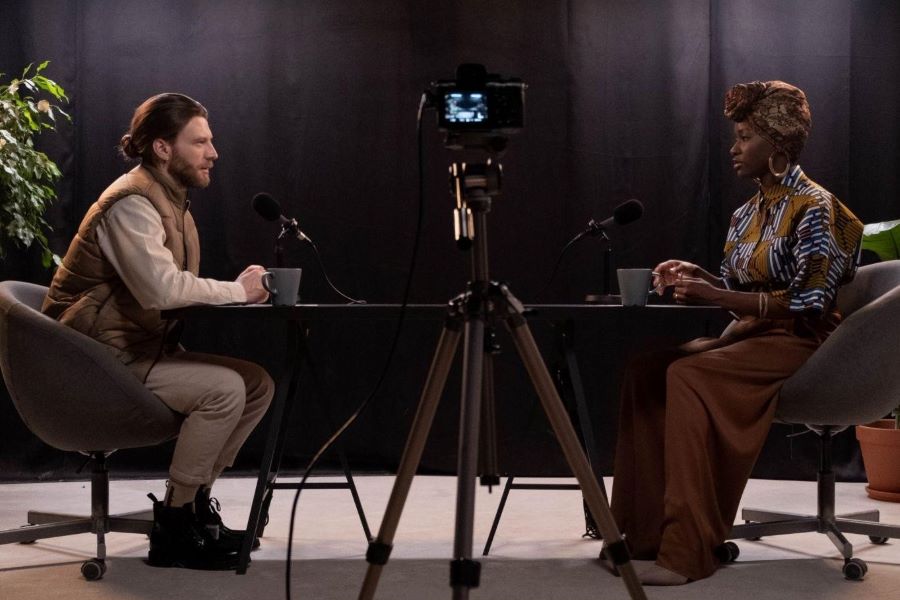 Zencastr allows you to record online one to several guests from around the world on your podcast. The tool also produces a different track for each speaker, which enables you to create the best sounding podcast through editing the different recordings separately. Other features include an audio check of each speaker before you begin recording the podcast to warn you of any connection problems. The automatic post production feature mixes the separate tracks together and produces audio enhancements that level the sound, suppress noise, and compress dynamic range. The platform includes a free plan and a paid plan. Unfortunately, you do not have a video recording option with Zencastr, which can be a drawback for some podcasters who also want video for their fans.
Related: How to Record A Podcast from Multiple Locations
What program is best to record a podcast on?
For newbies to the podcasting world, starting off simple may be the best way to begin your podcasting journey with a recording program. Quality editing and recording tools like Zencastr, Descript, Anchor, and Cast are simple to use and do not require too much time and effort in order to create a decent sounding recording. For moderately experienced podcasters, tools like Spreaker, Audacity, and Hindenburg feature more advanced editing features. Adobe Audition is a great quality program but requires you to have advanced experience in sound recording and editing. It also is a pricier option than most.
Related: How Much Does Podcast Editing Cost?
Conclusion
Zencastr and Cast podcast recording programs are both inexpensive recording and editing options for multiple speakers. While Cast comes as an all-in-one option, Zencastr is more heavy on the editing side, and includes more options for ensuring sound quality. Cast is not free, while Zencastr is, though Cast does have a one month free trial. Other recording programs that are similar to Zencastr and Cast are Descript and Anchor. More experienced podcasters should check out Spreaker, Audacity, and Hindenburg. For those looking for more quality editing tools, Adobe Audition is a more expensive but excellent choice for podcasters.