Creating a podcast is fun, but this endeavor also takes time and requires equipment costs. When you're ready to transition from it being a hobby to a potential side hustle, you'll need to think about how to charge for your content.
The most common way to generate income from podcasting is to sell advertising space. You can include different breaks to air sponsored audio or read a company's pitch as part of the track you're recording.
Another option is to generate premium content while working on a platform that offers a paywall.
Related: What is the Purpose of a Podcast? and Top 12 Reasons To Start A Podcast
Charge for Single Episodes or Subscription-Based Content
Several platforms offer options that enable podcasters to generate money from creating premium content. The two most common structures that monetize your creativity are charging for access to individual episodes or a subscription-based approach.
Each choice has some specific advantages to consider.
| | |
| --- | --- |
| Benefits of Charging for Individual Episodes | Benefits of Using the Subscription-Based Model |
| The costs are kept low for individual consumers, allowing them to purchase the specific podcasts that seem the most interesting from your collection. | This option benefits listeners who want to listen and re-listen to your premium content. One low rate provides access to all your podcasts instead of limiting them to only one. |
| With some platforms allowing premium access for under $1, the price invites people to see if they like your content before going all-in with it. | It is easier to predict your monthly or annual revenue with this model because you'll have an idea of how many people want to be part of your customer rotation. |
| One-time charges deliver instant revenue that lets you start upgrading the equipment or podcast quality, thereby encouraging even more purchases. | Everything is available in this pricing model, allowing listeners to explore different speakers, interviews, or topics without feeling pressured. |
| It provides you with a way to create interest in trending topics without interrupting an entire podcast series you might be recording. | Most subscription services auto-renew, allowing you to produce more content without worrying about the administrative side of podcast monetization. |
The unique aspect of both monetization options in this category is that you can allow your audience to become premium members. They can choose to pay specific fees to unlock other content they want.
An excellent way to experiment with this structure is to create two podcasts each week instead of one. You can release the first for everyone, and then the second is for the premium subscribers.
Related: How to Make Money Podcasting
What Are the Best Podcast Platforms for Monetization?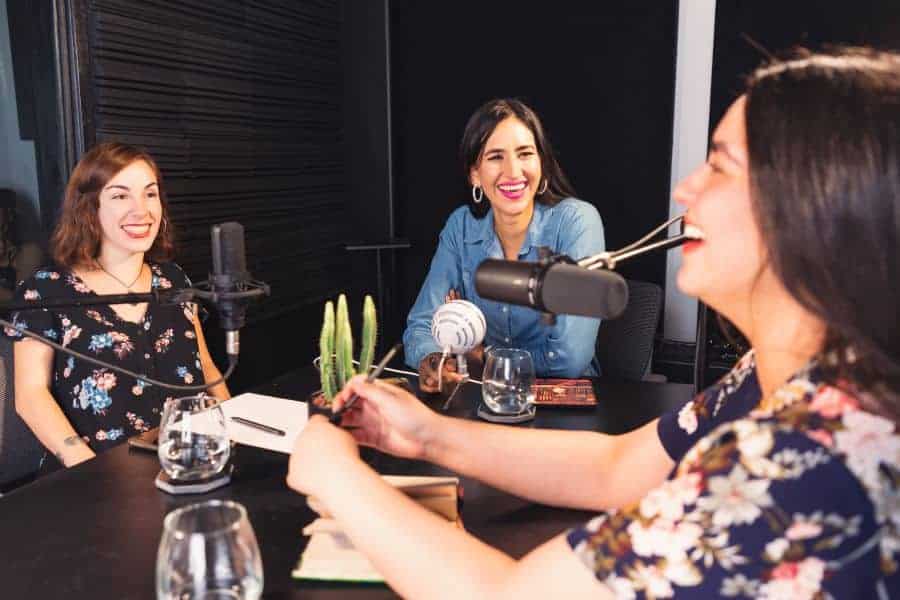 Podcast hosting services make it easy to start charging for a podcast. Several of them provide the structures from your home page or dashboard.
Podbean is a top choice because it offers unlimited hosting plans and bandwidth. There's a free option with limited storage if you're just getting started. You'll find an advertising marketplace available to help you start monetizing the content.
Another option is Buzzsprout. They've supported podcasters since 2009. Once your episodes are uploaded, they can submit them to all of today's top directories. There's even a free WordPress plugin to embed the content.
You can even stick with SoundCloud. It's free for up to the first three hours of uploads. That gives you a starting point to see if monetization is worth considering.
What Are the Disadvantages of Monetizing a Podcast?
Premium content and advertising are essential ways to monetize your podcasting efforts, but they come with potential disadvantages to manage.
For starters, you have less control over the creatives when selling advertising. That means you can't 100% dictate how the material sounds on your podcast, even though the content is intended for your audience. Brands need freedom for their ad spending.
You'll find that there is a balancing act between pleasing your audience, getting advertisers to come along, and earning a modest income. When you start attracting more prominent brands and companies, you'll find that there are often straightforward, rigid guidelines to follow.
When you partner your podcasts with an advertising platform, you might find that a large portion of the revenue goes to the host instead of your bank account. Some take a flat rate, others want a cut of the CPM, and you might not get much of a percentage after everything.
Some podcasters prefer to do some affiliate marketing, create their own products, and develop sponsorships to ensure most revenue streams are under their control.
Should I Charge for My Podcasts?
Whether you take advantage of podcast advertising, premium content, or other money generators or not, this option is a viable way to build your brand or get the word out.
Monetizing a brand-new podcast isn't easy, but that doesn't mean it is impossible. When you create valuable, engaging, and exciting content for listeners, you'll set the cornerstone of your foundation for future earnings.
By diversifying your revenue channels with podcasting, it'll be easier to turn this work into something that can regularly pay the bills. That process starts when you know how to charge for a podcast using these ideas.
Related: Vlog vs. Blog vs. Podcasting: How Should I Be Distributing Content?