Yes, your podcast needs a website.
Podcasting is a fast-growing industry. In 2020, Pacific Content predicted that it would be a significant growth year for podcast apps like Google and Pandora.
A website comes in handy to make your podcast popular all around the globe. Of course, there are many podcasting platforms out there, but there are many benefits to owning a podcasting website.
Related: Best Squarespace Templates for Podcasters
Reasons Why Your Podcast Needs A Website
Ownership Rights
Podcast platforms give you space and a quicker way to gain a following for your podcast. However, you don't fully own the podcast. First of all, they regulate the content, and secondly, they have little rights to your product.
Rights change for a podcast website: You own the site! A website gives your podcast a place in the internet space. Listeners can search for your website directly and access your content.
Furthermore, you don't have to depend on other people to maintain your following in the podcasting industry. You can produce your content at any time, and any incoming revenue from your podcast is totally under your control.
Also, you don't have to fear changes in podcasting platforms because your website is there to give all the exciting content to your listeners.
Related: Should I Upload My Podcast To Multiple Platforms?
Increased Discovery
Popularity and people knowing your podcast is the primary job other than podcasting itself. People love an easy way out when on the internet, so the easier to find your podcast, the higher the chances of discovery. A website makes it easy to locate your podcast.
Podcast websites increase traffic towards your podcast as compared to other platforms. Nonetheless, there are a lot of podcasts outside here, with or without websites. So make sure your website stands out from the rest and is easy to find and use to gain the required traffic.
Related: How to Upload Your Podcast to Multiple Platforms – and Become Known!
Additional Value
A website allows you to add value to your brand other than the podcast alone. For example, you can give your audience more related content on your website through blog posts or other written material. Google will quickly pick up this material and attract more people to your website, gaining more followers.
The website can also contain your e-books or courses for your subscribers—an excellent way of giving your listeners a lot of programs at once.
Related: Best WordPress Themes For Podcasts
Accessible History
New listeners might want to get hold of previous episodes. You can make this easy through your website by compiling and arranging all your previous work in order. As earlier said, the easier, the better. The faster I find the archives, the higher the chances for me to subscribe.
Related: How to Embed a Podcast from Libsyn to Your Website
Strong Community
As a podcaster, your primary goal is to influence people's lives and assist them in some way. As a result, podcasting is fundamentally a communal experience. Listeners appreciate this format because it makes them feel engaged in personal talks, and your listeners will frequently create a relationship with you or the presenter without even realizing it.
So, why not push that link even further? Utilizing your website to create a podcast community might be the most pleasing thing you've ever done for your podcast! Within the community you establish, listeners may join together to engage with you even further and meet people who share their same ideas.
This added degree of actual engagement in today's digital environment may help your work survive and grow. A website allows your listeners to communicate with you, and you may even include features like feedback forms or quizzes to understand what they think genuinely.
You may include these feedback and questions in your podcast by responding to them live on-air for your audience to hear. The more included your audience feels, the more likely they are to become committed listeners who are members of the strong community you've created.
Related: 12 Cool Tricks to Grow Your Number of Podcast Listeners
Improved Advertising
Finally, one of the essential advantages of having a site is that it may serve as a primary tool for advertising your podcast.
Because most podcasters publish on many platforms, connecting from Twitter or Facebook to your podcast's website may be more effective than referring people to a single outlet. You may then promote items or provide tools for your listeners from your website.
This may be an exceptional bargain from an affiliate that is just available to your audience. Your website also allows you to give listeners simple "sharing" options, allowing them to transmit their favorite shows to friends and family quickly.
This will almost certainly enhance your organic reach and help you reach a larger audience with your podcast.
Engaged Audience
You'll miss out on many options if you only post your program on iTunes and ignore the crucial step of sharing it on your website. Understanding who is attentive to you and how to contact them might help you increase your reach and achieve more goals.
You'll be able to gather email addresses and then send your listeners through funnels to keep them informed on your podcast if you have a website for your podcast. You may also get feedback from your listeners by using features like comments, polls, and more on your website.
You can create a community of individuals interested in what you have to say this way, and when your listeners feel included, they will return for more.
Related: What Is a Podcast Feed URL: Everything You Need to Know
How To Position Your Website Through SEO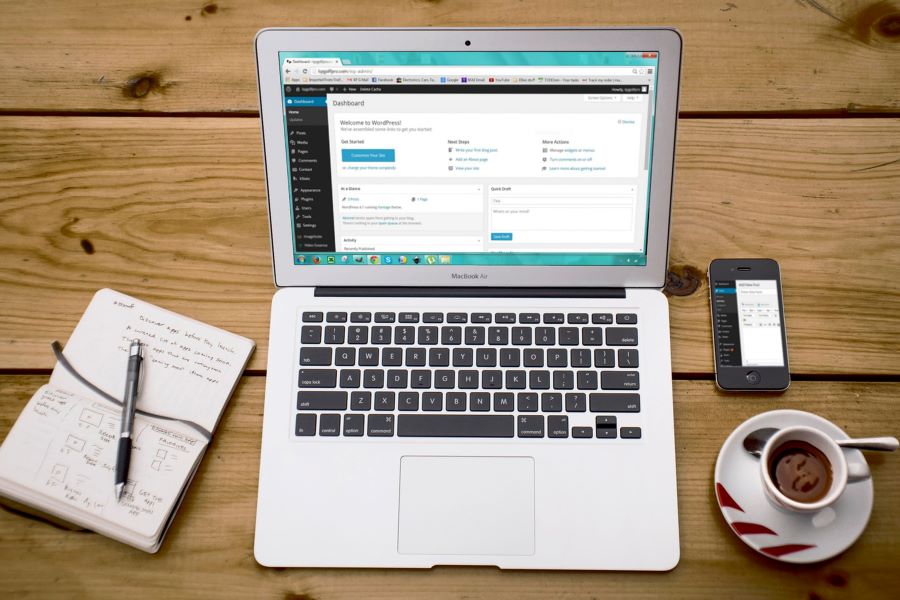 Transcribing your podcast into a page or blog post on your website enhances the likelihood that people will find it in Search On google when searching for themes you've discussed.
The following are some SEO smart practices for your episodes:
Before you post your episode, transcribe it and proofread it.
Include headers that appropriately define the issue at hand.
Include keywords in the title tag that characterize the subjects discussed in your episode.
Include a meta description with pertinent information and a call to action.
When applicable, include relevant internal and external links.
Related: How to Submit Your Podcast to Spotify (2022 Help Guide)
Conclusion
Having a website for your podcast is a great idea to enhance your podcasting. Other than having a broad reach, you'll have a lot of statistics regarding your followers and listeners. It'll be easy to convert new listeners on board. Check out our other post for more podcast website examples.