Podcasts are gaining in popularity, quickly becoming one of the most popular forms of entertainment. With so many platforms hosting different podcasts, there is an endless supply of topics for interested listeners to follow. This growing popularity means more people than ever are seeking to start their own podcasts, desiring to connect with like-minded individuals and bring their passions to the world. If you've considered starting a podcast, understanding how to produce an end product that grabs the listener's attention and keeps them coming back for more is vital for success. While there's no pre-set formula guaranteeing success, choosing your central topic, playing to your audience, sticking to a regular schedule, prioritizing structure, and being authentic can help your podcast stand out from the rest.
Related: Start a Podcast People Will Listen To [2023 Guide]
What Does A Good Podcast Sound Like?
Knowing what it means to have a "good" podcast is the only way you can ensure your listeners enjoy your content. Although it is inherently subjective, there is a general consensus on what a good podcast sounds like. Having a unique voice with original content is ideal and presents your listeners with the opportunity to expand their horizons while being entertained. So, what are the five elements that make a can't-miss podcast? Let's take a look and find out!
Focus On A Central Topic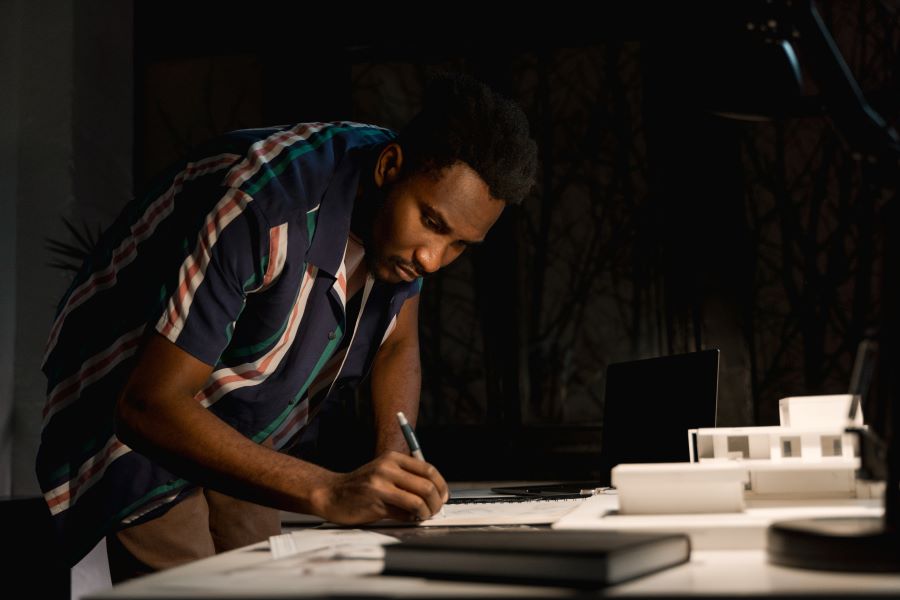 Every podcast you listen to has a thought they're conveying to their audience. Whether it's politics, ghost stories, role play, or more, the hosts are knowledgeable and excited to discuss the topic at hand. Your core topic is the whole reason your podcasts exists.
Every episode you create involves an implicit promise to your listeners that you will explore ideas related to your core central topic. You want to clearly define your main topic or idea so your audience understands what you're conveying. Veering off-topic can leave your audience confused and frustrated, leading to a lack of listeners or bad reviews. For example, if your podcast topic is cooking, spending the majority of your time discussing baseball will tell your listeners they should go elsewhere for pertinent cooking content.
Related: 143 Podcast Topics Ideas: HOW TO FIND THE RIGHT THEME (2022)
Play To Your Audience
Your audience is king, which is something you have to understand to your core to succeed. Podcasts are unique in that they present the opportunity to target specific niches in your general topic. Unlike a traditional radio broadcast, podcasts aren't time-limited and have an unlimited number of potential listeners they can reach. Knowing that you have a broad reach without time constraints makes it vital to deeply understand your target audience.
This concept goes beyond the basic premise of not cursing on a kid's show. Great podcasters know precisely what their audience wants, the knowledge that unifies their interests in your given subject matter, and the problems your content can solve for them.
Stick To A Regular Schedule
It may seem obvious, but it's vital for the success of your podcast. Having a regular schedule for your podcast releases is one of the main differentials between mediocre and extraordinary podcasts. Think about your favorite podcast and how excited you get knowing when their next episode will drop. The same will go for your audience; they will expect to listen to your podcast on a regular schedule. When you stick to it, you build trust with your audience and begin to develop a connection that will result in a loyal base. Once you have this base, growing your success is much easier.
Related: How to Start a Podcast With No Audience: What You Need to Know
Prioritize Structure
The structure of your podcast helps your audience know what they can expect in each episode. Great podcasters are intentional with how they structure their podcasts, organizing and expressing their ideas to create a meaningful story the audience will love. You don't have to complicate it; you can make it as simple as ensuring your conversations develop in a meaningful way and don't leave listeners feeling confused. The greater the structure, the easier it is for listeners to stay engaged and follow along with each episode's central ideas.
Be Authentic
Authenticity is difficult to quantify, but listeners can sense it almost immediately. One of the best (and most challenging) aspects of a podcast is its intimate nature, captured through the singular relationship between the listener and podcast host. To become a great podcaster, you must embrace your authenticity, open up to your audience, and always speak from a place of vulnerability, creating a relationship with your audience. You want your audience to believe they're characters in each episode, drawing empathy between the host and audience that will help maintain episodic engagement.
Summary
Using these five elements for a successful podcast will help give you a head start as you begin your new and exciting journey. Choosing your central topic, playing to your audience, sticking to a regular schedule, prioritizing structure, and being authentic will help you create a bond and relationship with your audience by making quality content they connect with. It will take hard work and dedication, but it's worth the effort to create an impactful and entertaining podcast you'll enjoy making for years to come!