If you're looking for a way to stay informed on the latest libertarian news and commentary, look no further than these top libertarian podcasts! These shows will keep you up to date on the latest developments within the liberty movement and provide you with insightful analyses of current events.
Related: The 40 Best Podcasts You Need to Listen to in 2023
Libertarian Friendship Simulator
Libertarian Friendship Simulator is the perfect place for you to find your best libertarian buddy. It's a life-size pod that simulates the best libertarian podcasts, so you can experience what it's like to hang out with other libertarians like you. In the simulator, you'll be able to choose from a variety of different best libertarian podcasts. In addition, you'll be able to control the environment to create the perfect experience for you. Whether you want to chill out and listen to some relaxing libertarian music or get fired up and debate the best ways to reduce government spending, Libertarian Friendship Simulator has you covered. So come on in, make yourself comfortable, and get ready to meet your new best friend.
The Brian Nichols Show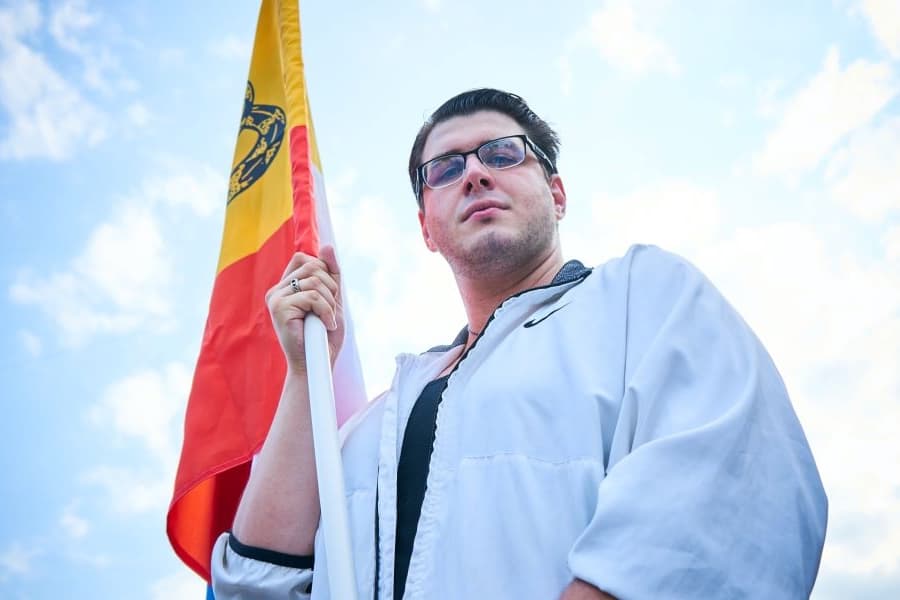 The Brian Nichols Show is one of the best libertarian podcasts out there. It discusses the news objectively to help educate, enlighten, and inform the audience on climate change, gun rights, abortion, and other significant issues. The show also does a great job of discussing the fundamental role of government. If you're looking for a political play that is informative and entertaining, look no further than The Brian Nichols Show.
Part Of the Problem
Dave Smith's Part of the Problem is an excellent libertarian podcast. He covers a wide range of topics, from current events to government policy to foreign affairs, and does so in an informative and engaging way. He has a knack for making complex issues accessible to a broad audience, and his passion for liberty is evident in every episode. If you're looking for a libertarian perspective on the news or want to learn more about libertarianism in general, then "Part of the Problem" is worth a listen.
Free Thoughts
Hosted by Aaron Ross Powell and Trevor Burrus, Free Thoughts features lively conversations with some of the top scholars, philosophers, economists, and public policy experts in the field. So, whether you're interested in politics, philosophy, or history, there's sure to be something here that piques your interest. And if you're new to libertarianism, don't worry – the hosts do a great job of explaining complex concepts in a way that's easy to understand. So, if you're looking for an engaging and informative podcast about liberty, Free Thoughts is worth a listen.
The Tom Woods Show
Every day, Tom interviews a wide range of guests on history, economics, and society. His interviews are always well-researched and engaging, and he never hesitates to ask tough questions. In addition, Tom is a gifted storyteller, and his episodes are always packed with fascinating anecdotes and insights. Whether you're a libertarian or not, you're sure to learn something from The Tom Woods Show.
Lions of Liberty Podcast
Lions of Liberty are best known for their popular libertarian podcasts. The podcast has been running for over five years and covers a wide range of topics related to liberty. In each episode, the hosts discuss current events, interview guests, and offer their insights into the world of libertarianism. The Lions of Liberty podcast is an excellent resource for anyone interested in learning more about libertarianism or keeping up with current events from a libertarian perspective. In addition to the podcast, the Lions of Liberty also produce a blog and a weekly newsletter. These other resources are also great ways to stay informed about libertarianism and learn more about the ideas of liberty.1. The Ludwig von Mises Institute offers a variety of libertarian podcasts on a range of topics.
Related: Best Podcasts on Stitcher Premium
Summary
That's it for our list of the top libertarian podcasts. Have you listened to any of these? What did you think? Let us know in the comments below, and don't forget to check out some of our other content while you're here.
Related: Best 30 Minute Podcasts