Having a guest on your podcast is an honor and a huge step for beginners. It can feel like a true milestone when you announce your first guest and give your podcast added credibility. Many beginner and experienced podcasters are unaware of the best way to ask someone to be on their podcast, but it doesn't have to be challenging or intimidating. There are a few steps you should follow, including creating a list of target guests, sending an invitation and follow-up, providing a reminder, and of course, thanking them after. Following these steps will give you the best chance of receiving that "yes" you desire and adding even more entertainment to your podcast!
Related: 12 Cool Tricks to Grow Your Number of Podcast Listeners
Create A Target List Of Guests
As with everything that goes into making a high-quality podcast, preparing a target list of guests helps you stay organized and on task. When creating this list, don't hold back; write down not only guests you believe are attainable but also options that seem way out of reach. Having a target list helps you keep your eyes on the prize and celebrate your accomplishments along the way.
Related: Start a Podcast People Will Listen To [2023 Guide]
Send An Invitation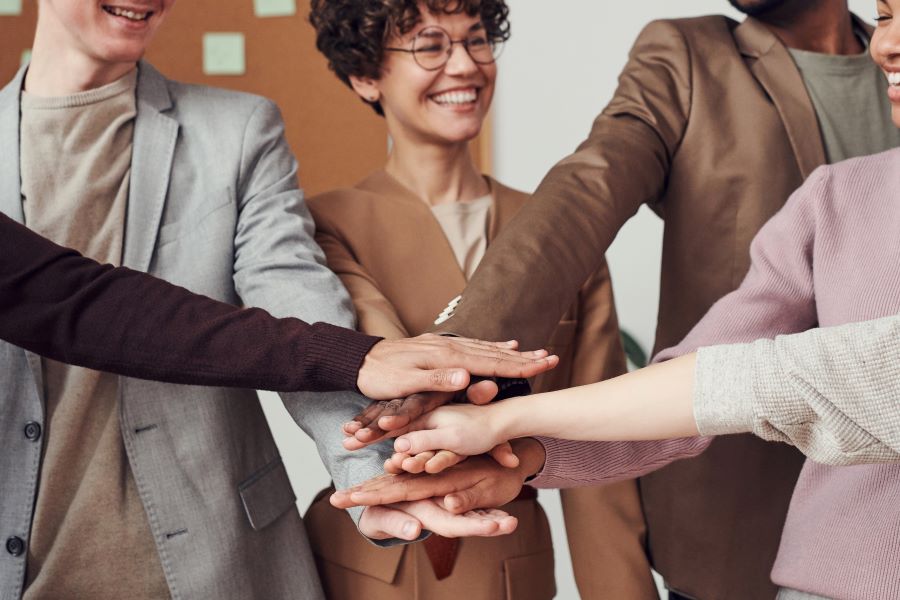 You know the saying, "you miss every shot you don't take," and that rings true for inviting a potential guest to be on your podcast. You may feel intimidated, and even if you're sure they'll say no, send them an invitation anyway! When sending your invitation, be sure to make it as professional as possible. If you have a physical address, type your invitation on paper using a letterhead to show you mean business. If it's over email, avoid using slang or casual terminology; instead, use semi-formal and respectful verbiage. Remember, this invitation may be the first impression you make on your intended guest, and you can't redo that, so take time to ensure it's professional and clearly conveys your message.
Related: How to Start a Podcast With Someone Far Away
Follow-Up
Following up on your invitation is good practice and shows your level of professionalism. You can simply send a quick note thanking them for accepting your invitation or asking if they've received it if you haven't heard back. If they don't respond, don't continue contacting them; instead, let them reach out to you.
Provide A Reminder
As the time approaches for your guest to appear on your show, it's a good idea to send a reminder. As with the follow-up, it doesn't have to be anything too formal, just a quick message telling them you look forward to seeing them and including the time, date, and location. Doing this helps guard against your guest accidentally forgetting or double booking for the time slot.
Send A Thank You
Sending your guest a thank you after their appearance is another way to showcase your professionalism and let them know how much you appreciated them taking the time to appear on your podcast. The thank you is your last impression and is arguably just as or even more important than the first. It's what your guest will remember and gives you another chance to stick out in their mind. Word of mouth is a huge part of the entertainment industry, and fellow podcasters talk to each other. If you show yourself to go above and beyond, word of that hospitality will spread and increase your chances of landing future guests.
Additional Tips
Once your guest agrees to join you on your podcast, there are a few additional tips you can use to ensure you both have an awesome experience.
Have A Pre-Podcast Meeting
A pre-podcast meeting lets your guest know what to expect and ensures you're on the same page. It doesn't have to be long; even a short ten to fifteen-minute session can put you and your guest at ease and help you get to know each other better. That way, your guest knows your talking points, and the on-air rapport will be more relaxed.
Give Them A Welcome Gift
Welcome gifts show how much you appreciate your guest taking the time to join you and put them at ease. It doesn't have to be expensive, just something small to say thank you. If you can create a personalized basket with some of their favorite things, it will mean even more!
Related: Do Guests Get Paid on Podcasts?
Prepare Their Setup
Before your guest arrives, be sure to prepare their work area so they can easily begin recording. Set their microphone and headphones in front of their seat and give them a bottle of water. Remember, the small details make the biggest impressions!
When asking someone to be on your podcast, follow the above list to help ensure they say yes. Create a target guest list, send an invite and follow up, provide a reminder, and send a thank you for the best chance of success!