Are you looking for the best podcast host but need help deciding which one to choose? It cannot be easy to compare the two leading podcast hosting services: Libsyn vs Blubrry. Both offer unique features, making it hard to determine the best option for podcasters.
In this blog post, we'll explore these competing podcast hosting platforms in depth—including their prices, analytics, customer support, and other key factors—to help you decide on the right home for your show.
Read on to learn more about what makes each service special and why either may be a great choice for all your podcasting needs!
What is a Podcast Host?
A podcast host is an online platform that stores, distributes, and tracks your audio files. With a podcast host, you can publish your podcasts directly from their platform or through various other services like iTunes and Spotify.
Hosting your podcast on a dedicated platform gives you access to advanced analytics, which can provide valuable insight into how your podcast is performing. You can use the data to measure engagement, retention, and subscribers and make informed decisions about content production and marketing strategies.
Benefits of a Podcast Host
The benefits of a podcast host go beyond analytics. However – they offer a variety of features that can help you reach a broader audience and improve the overall quality of your podcast. Features such as:
Automatic podcast distribution – allows you to quickly and easily distribute your podcast to popular platforms such as iTunes, Spotify, Google Play, and more.
Hosting packages – some providers offer to host plans which can provide additional features and resources to help create a professional podcast.
Customizable RSS feeds – help ensure your podcast is discoverable and can be found in search engine results.
Episode scheduling allows you to publish your episodes at your chosen time, giving your listeners more options for when they listen.
Audio editing and processing tools – some podcast hosts provide audio editing capabilities such as noise reduction, EQ, and compression that can help enhance the quality of your podcast.
Related: Best Podcast Hosting Platforms
What Should You Look for in A Great Podcast Host?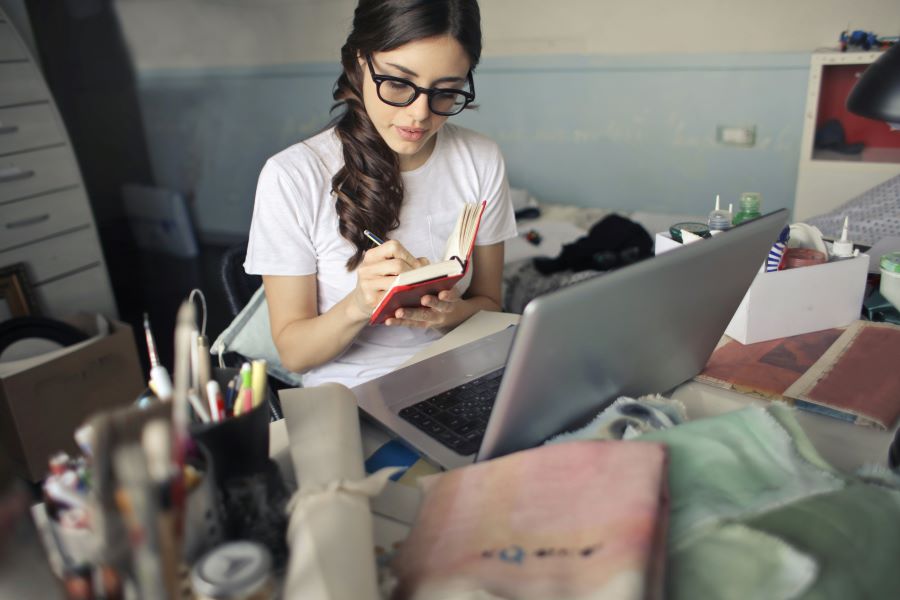 When selecting a podcast host, you should look for one that provides the features and resources necessary to help you reach your goals. Features such as
Reliable Audio Hosting: Look for a host that provides reliable audio hosting and streaming to ensure your podcast runs smoothly.
Analytics & Reporting: The host should provide detailed analytics and reporting so you can gain insight into how your podcast is performing.
Customization Options: Look for a host that allows you to customize your RSS feed and branding so your podcast stands out.
Distribution Tools: A good host should provide easy-to-use distribution tools and integrations to ensure your podcast is discoverable on popular platforms.
Audio Editing & Production Capabilities: Look for a host that offers audio editing and production capabilities to help enhance the quality of your podcast.
Customer Support: Look for a host that provides timely customer support to answer any questions and help you with any technical issues.
Pricing Options: most podcast hosts offer different packages with varying features and resources, so it's important to find a plan that fits your needs and budget.
Most Popular Providers
There are many, but here are the most common ones:
LibSyn: The industry leader in podcast hosting – offers a variety of packages with features such as automated RSS feeds and analytics tools.
Blubrry: An affordable option for independent podcasters with powerful audio editing capabilities and support for multiple languages.
Spreaker: Allows you to create broadcasts directly from its platform and offers various monetization options.
Captivate: A newer entrant into the market that provides an all-in-one solution, including hosting, audience insights, monetization tools, and more.
Once you have selected a provider that meets your needs, setting up and launching your podcast is straightforward.
Libsyn
Libsyn has established itself as one of the most successful podcast hosts in the world, offering users an array of powerful and intuitive features. Libsyn hosts more than 65,000 podcasts from some of the world's most popular shows and delivers more than 3.2 billion downloads a year to users in over 200 countries.
The company is ranked among the top podcast hosting services in the industry, offering reliable and secure hosting that is easy to use. Libsyn also provides users with extensive analytics capabilities, allowing them to track their downloads, subscribers, and more.
Additionally, Libsyn offers a range of other features, such as automated episode scheduling and distribution options for Apple Podcasts and other popular platforms.
What Makes Libsyn Unique and Successful?
Here are some of the features of this platform that make it unique and successful:
Publish
Libsyn's OnPublish feature allows users to publish their podcasts to multiple platforms, such as Apple Podcasts and Stitcher, simultaneously with a single click, ensuring that their content is easily discoverable on the web.
This feature saves users time as they can upload episodes individually to each platform. This feature is very helpful for those podcasters who want to connect with the most popular podcast directories so they can reach more people.
This feature lets podcasters easily add, edit, or delete episodes from Libsyn's dashboard. It also offers detailed analytics on the performance of each episode, allowing podcasters to monitor the progress of their show.
Libsyn Custom Mobile Apps
Libsyn offers podcasters the option of customizing Libsyn's mobile app for their show. This feature allows them to display their logo, add social media links, a banner image, and more.
Podcasters can use Libsyn's Mobile App Builder to design an attractive and engaging app tailored specifically to their show.
Advanced Analytics
Libsyn allows podcasters to track all aspects of their podcast performance with its advanced analytics tool. It provides detailed insights on downloads per episode, user demographics, geographical locations of listeners, click-through rates, and much more.
Libsyn's analytics enable users to understand their audience's behavior better so they can adjust their content accordingly to maximize engagement. Libsyn also tracks real-time stats of the number of episode downloads, so users can see how their show is performing in real time.
Libsyn player
Libsyn also offers an HTML5 Libsyn player, allowing users to embed podcast episodes into websites and other platforms. It is a customizable, attractive player with features like social media integration, in-player messaging, and more. Libsyn's Libsyn Player enables podcasters to promote their show and easily engage listeners.
Pricing Plans
Libsyn offers various pricing plans tailored to each user's specific needs. Depending on the plan, users can access advanced analytics, HD video streaming, custom page designs, and more.
Libsyn's packages are as follows:
Basic ($5/month). With this plan, you will get a generous 162 MBs of storage and 3 hrs of new uploads.
Standard ($15). Your storage is secured with 324 MBs and 6 hrs of new uploads.
Premium ($20). You receive up to 400 MBs of storage and 10 hrs of new uploads.
Simple monetization
Libsyn also offers users the option of monetizing their show with Libsyn Ads. Libsyn will serve ads to listeners in exchange for revenue, which podcasters can use to cover costs or reinvest into their show. This way, you can easily generate income from your podcast without hassle.
It also offers you the option to select the kind of ads you would like to feature, giving you more control over the content of your show.
Proven Track-Record
Libsyn has been in the podcast hosting business since 2004 and is one of the most trusted names in the industry. Libsyn currently serves over 4 million monthly downloads for over 70,000 podcasts hosted on its platform. This impressive track record speaks volumes about Libsyn's capabilities as a successful podcast host.
Related: How to Embed a Podcast from Libsyn to Your Website
Overview Of Libsyn Pro
Libsyn also offers Libsyn Pro, a special feature that allows podcasters to sync their RSS feed with Libsyn's servers. This helps keep the podcast feed updated and ensures that users always get the latest episodes as soon as they are released.
Libsyn Pro is a great way for podcasters to ensure that their show is always up-to-date and easily accessible to listeners. It comprises special features such as:
Libsyn Pro Player: Libsyn's custom-designed player allows users to embed podcast episodes into websites and other platforms.
Libsyn Pro Scheduler: Libsyn's advanced scheduling tool allows users to set up frequent releases for their episodes.
SSO Private Podcasting: Libsyn's Single Sign-On (SSO) feature allows users to create personal podcasts for controlled access by invited listeners.
IAB v2.0 compliant stats: Libsyn's IAB v2.0 compliant analytics provides detailed insights on user demographics, geographical locations of listeners, click-through rates, and much more.
Account access management settings: Libsyn's feature enables users to manage team access and delegate tasks.
Dynamic ad insertion tools: Libsyn's feature enables users to insert dynamic ads into podcast episodes.
Related: Libsyn vs Anchor | Buzzsprout vs. Libsyn
An Overview of Blubrry
Blubrry is a top podcast hosting platform that offers a variety of features to help podcasters create and grow their podcasts. Blubrry is a huge player in the industry, with more than 750,000 podcasts hosted on its platform.
It is the first podcast hosting brand to receive the certification that implies that Blubrry complies with industry-standard guidelines from the Podcast Measurement Technical Working Group. Blubrry also has a suite of reliable analytics tools to give users data-driven insights into their podcast's performance.
What makes Blubrry unique and successful?
Here are some features that make Blubrry stand out:
Flexible payment Plans
Blubrry offers flexible plans to suit any budget. It offers payment plans from $12 per month for the small package to $80 for the professional package. Their packages are as follows:
Small: $12/month for 100MB.
Medium: $20/month for 250MB.
Large: $40/month for 500MB.
Extra Large: $80/month for 1,000MB (1GB)
Professional: Unlimited Storage.
Optimized Hosting
Blubrry's servers are optimized to ensure that your audio files are streamed quickly and reliably, with minimal buffering. Blubrry offers its users PowerPress, an all-in-one podcasting plugin for WordPress. PowerPress allows you to seamlessly integrate Blubrry's podcast hosting service into your WordPress website.
With PowerPress, you can create custom RSS feeds and submit your podcast to iTunes and other directories. PowerPress allows you to add audio and video players to your posts and pages, control who can access protected content, and view podcast-specific stats in Blubrry's analytics dashboard.
Accurate Podcast Statistics
Blubrry offers podcast analytics to measure your audience engagement, track downloads and subscriptions, and measure the ROI of your campaigns. Blubrry's detailed stats are based on real-time data to provide accurate information about your podcast's performance.
You can view a breakdown by country and device type, compare your stats to industry averages, and more. Blubrry also offers a popular Media Statistics Advanced feature, which helps you understand podcast performance in great detail.
Great Partnerships
Blubrry has partnered with several leading companies, such as Shopify, Audioburst, Triton Digital, DreamHost, and Journey, which allows podcasters to establish relationships with other brands and help improve their content monetization.
Blubrry also links advertising agents to your podcast with relevant content.
Blubrry also runs the Podcaster News Network (PNN), which provides podcast updates and tips from around the industry.
Free Support
Blubrry provides free technical support and guidance, from setting up your account to marketing your podcast. Blubrry also has a dedicated team to help you troubleshoot basic issues and find new ways to grow your podcast.
You can call them, schedule a video conference, or even request one-on-one consultations. Blubrry also has an extensive knowledge base with articles about setting up, optimizing, and monetizing your podcast.
Modern Podcast player
Blubrry provides a modern podcast player which allows you to easily embed episodes on your website and share them across multiple platforms. Blubrry's player can be customized with colors, images, and logos to match your website's look and feel. Blubrry also offers advanced analytics that measures the performance of your embedded audio files.
Libsyn vs. Blubrry: How Does the Two Compare?
Regarding podcast hosting, Blubrry and Libsyn are two of the most popular choices.
Here are the major differences between Libsyn and Blubrry that you need to consider:
Pricing
Libsyn offers three different plans, ranging from $5/month to $20/month. Blubrry's pricing starts at $12/month and goes up to a professional package of $80/month. So, Libsyn is a more affordable option for beginners.
Winner: Libsyn
Analytics
Libsyn offers basic stats such as downloads and listens, while Blubrry provides detailed analytics with its PowerPress plugin, including advanced metrics and performance comparisons.
Winner: Blubrry
Customer Support
Libsyn offers email and phone support, while Blubrry provides free technical support and one-on-one consultations. The right podcast hosting platform for you will depend on your individual needs and budget.
Winner: Draw
User Interface
Libsyn has an easy user user-interface with drag-and-drop functionality. Blubrry also offers a modern user interface but requires some technical know-how. However, both offer great tools.
Winner: Draw
Podcast Player Functionality
Libsyn offers an embeddable player, while Blubrry provides a modern podcast player with advanced analytics and customizations.
There is a small difference: Blubrry's plugin allows you to position the podcast player anywhere inside your show notes. In contrast, Libsyn only allows placing the podcast player at the top or bottom.
Winner: Blubrry
Plug-Ins For Self-Hosting
Blubrry has a range of plugins, including PowerPress, which provides other podcast hosting capabilities making podcasting simpler by allowing you to manage your podcast from within a custom WordPress blog or own website.
Libsyn does not have a plugin for self-hosting, but it offers an API that allows developers to integrate Libsyn with their custom applications. This makes it easy to connect with media host.
Winner: Draw
Broadcasting Statistics
Both platforms offer useful statistics for tracking your podcast's performance and understanding the engagement of your listeners. Libsyn provides basic stats such as download numbers, while Blubrry offers more detailed metrics with its PowerPress plugin.
Winner: Blubrry
Libsyn VS Blubrry – Which One is The Best?
When deciding between Libsyn and Blubrry, it's important to consider your individual needs. Libsyn is a great choice for podcast beginners due to its affordability and user-friendly interface.
On the other hand, Blubrry is better suited for more experienced podcasters who need detailed analytics and want to monetize their podcasts.
Once you have chosen the best podcast hosting platform, all that's left is to start recording and sharing your show with the world!
Frequently Asked Questions (FAQs)
What's the main difference between Libsyn and Blubrry?
Libsyn is more affordable and has a user-friendly interface, while Blubrry offers advanced analytics, detailed metrics, and a modern podcast player with customizations.
Does Libsyn or Blubrry offer any trial period?
Libsyn offers a free trial, while Blubrry provides a free version so you can test both services before making your final decision.
Is Libsyn better for beginners or experienced podcast hosts?
Libsyn is better suited for beginners due to its affordability and user-friendly interface, while experienced podcasters may benefit more from Blubrry's advanced analytics and customizations.