If you had to launch a podcast today, you'd be competing with roughly 458,000  active podcasts — though there are 2.2 million podcasts in existence. The enormous figure is a testament to how challenging starting a podcast can be.
Of course, depending on the genre, your competition won't be nearly as vast. Nevertheless, getting your podcast into listeners' ears requires a strategy that should include a concerted effort to go viral.
Virality is a tool most digital creators use to maximize reach. Yet it matters most to podcasts, as building an audience in a typically audio-only, long-form niche requires a substantial investment, the payoff of which only becomes worth it if you're pulling in listeners.
Some believe you can only achieve virality through sheer luck, but most viral moments are engineered to gain the attention of a broad and engaged audience. These same tools can be implemented to create virality for your podcast.
This three-phase process will serve as a guide on how to make your podcast go viral quickly.
Related: Start a Podcast People Will Listen To [2023 Guide]
Phase One of How to Make Your Podcast Go Viral: The Basics
The first phase to making your podcast go viral quickly is creating or recreating your podcast to ensure it has all the components to expedite going viral. These components are the foundation. They don't prompt virality, but they certainly impact your podcast's potential to go viral.
Choose a Distinct Name
Your podcast name is the backbone of achieving virality. Once people are talking about your podcast — a cornerstone of going viral — it helps to have a name that is memorable, brandable, and easy to pronounce and spell.
In phases two and three of this guide on how to make your podcast go viral quickly, you'll realize hyperlinking your podcast won't always be an option. Therefore new listeners will often only have a name to conduct a search.
Avoid using numbers in your name.
Choose a name where the obvious pronunciation is the only pronunciation. A name should elude to the podcast's content.
What if you already have a name? If you are yet to reach a broader audience, don't be afraid of a rebrand in preparation for virality.
Avoid Putting "Podcast" in the Name
It's both cliché and terrible for search results, especially if a listener uses Spotify search or Google Search to find your podcast.
On Edison's Q2 ranking of the 50 top listened to podcasts, there are only three podcasts with the word "Podcast" in the name. In two of those instances, the host's — very recognizable — name precedes the term podcast. In the third instance, "Morbid: A True Crime Podcast," podcast is only used to aid search results in case listeners are searching for true crime podcasts and, in case they're searching "Morbid."
Therefore, only embrace using the word podcast if you have an established brand, where adding podcast will create separation between your content or if your primary name is generic, and adding podcast will help your search results.
But, in most instances, removing "podcast" from the name will be critical to virality.
Search For Podcasts Using Your Potential Name
There are 1,719 podcasts named Real Talk. Calling your podcast something similar guarantees your podcast is drowned out by all those other similarly named podcasts. If you gain virality, you also risk sharing — and diluting — your audience with ones that share your name.
Don't Use Popular Themes
There are possibly thousands of "The [first and last name] Experience." You want to differentiate yourself to avoid confusion and accusations of unoriginality. Steer clear of themes already being used in viral podcasts.
Related: Podcast Name Ideas and How to Choose the Best Podcast Name
Perfect Your Audio
You need the best audio setup your budget will allow.
Ears are sensitive; they'll pick up the static of the microphone or background noise. Plosives are a no-go, and so are echoes. But, one thing podcasters often overlook is volume. Listen to every popular podcast in your niche, then listen to yours. Are you turning your volume up because you're softer than others or down because it sounds like you're screaming? The secret to knowing how to make your podcast go viral is knowing how to balance your audio with other podcasts.
Your podcast will be an instant turn-off if listeners' ears are aching after turning from Office Ladies to your podcast.
While this may be part of podcasting 101, it's also the foundation of achieving virality and will make every next step worth it.
Use Brandable and Vivid Artwork
Your artwork is another identifying aspect, creating the branding of your podcast.
It should be easy to recognize in thumbnail size and complete your branding.
Using a font that's easy to read on a plain background is the foundation. You can add graphics — sparingly — for further differentiation. Consider incorporating your image in the artwork, as listeners resonate with other people.
Create Search-Friendly Titles and Descriptions
Search engine optimization helps with reach. When listeners search for new podcasts in a niche they find appealing, they'll turn to the search bar. If you use search-friendly episode titles and descriptions, you'll leverage this steady flow of new listeners kickstarting your journey to virality.
The most critical search component is your title. Every established directory — Spotify, Apple Podcasts, Amazon Music, Google Podcasts, Stitcher, etc. — display an episode title when indexing your podcast. Some of these — Apple Podcasts and Amazon Music — don't show the description.
Your podcast title should include the search term or phrase listeners would search for and the guest name (if applicable).
Your description can go into greater detail, allowing you to target several related search terms.
Although your titles help you appear in search results as determined by the algorithms that spit out these results, humans decide to click.
Therefore your titles should be enticing. Your title should compel a user to act.
Target Emerging Markets
Think global when you're creating your podcast. Since the internet has broken any borders to having your podcast enjoyed in every corner of the world, you should be sure to target listeners in these countries. This strategy is particularly helpful as podcast growth in these regions is expanding rapidly. The easiest way to reach a global audience is to get your podcast on popular international or regional directories.
Spotify has the most substantial global audience because it doesn't require that listeners are in the Apple ecosystem to enjoy a podcast.
iHeartRadio, for example, can help reach a British or Australian audience.
Many developing nations don't use iOS and Android, with most smartphones using KaiOS. As a result, they can't access Spotify, Google, or Apple podcasts and would listen to their podcasts through an app called PodLP.
But possibly, the most global of them all is YouTube. Many podcasts use YouTube without a typical vlog cast setup, overlaying the podcast artwork as their visuals or using relevant graphics. So many people use YouTube to consume content, with a substantial portion of users forgoing the visual aspect in favor of an audio-only experience.
Related: 12 Cool Tricks to Grow Your Number of Podcast Listeners
Phase Two of How to Make Your Podcast Go Viral: Self Promotion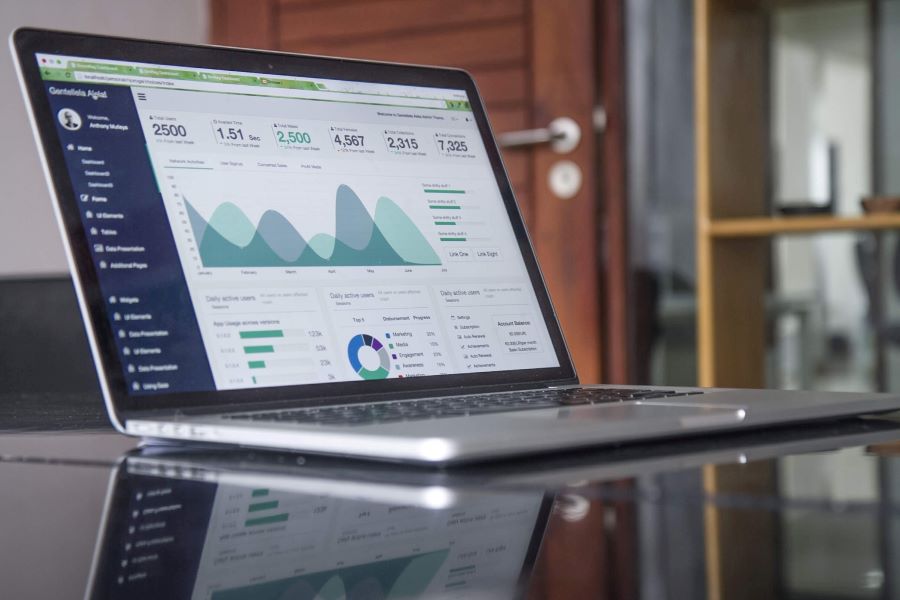 Self-promotion does much of the heavy lifting when you're attempting to make your podcast go viral quickly. Most of your time — and resources — will be spent on implementing these steps.
Become a Guest on Other Podcasts
Pitch yourself to podcasts looking for guests. You introduce yourself to an engaged audience without doing any heavy lifting. Here, your podcast name will come in handy as some listeners could search for your podcast based on your verbal introduction.
Related: These Podcasts are Looking for Guests Like You
Join Help a Reporter
If your niche is business, finance, real estate, or any other professional topic, helpareporter.com offers a tremendous boost to your reach. Firstly, your name — and occupation — will appear in reputable publications like The New York Times, Wall Street Journal, and Fox News, giving you — and your podcast — the opportunity to become recognizable.
Of course, the purpose is to give valuable quotes and insights, irrespective of the publication or journalist requiring assistance. Given the frequency with which things change online and the unrealistic deadlines for many digital journalists, your quote could appear in a much larger publication. The reason? Copying. Established digital publications copy smaller ones and vice versa.
Be sure your bio includes the title of your podcast and your profession, as this gives credence to your expertise on the subject matter.
Use Social Media Organically
Starting a podcast is time-consuming enough without joining multiple platforms. But to achieve virality, social media is essential, as it allows you to control the narrative surrounding your podcast.
But, you won't be using social media in the typical — or professional — sense, where content will be planned and scheduled. Lean into authentic and organic content to maximize your chances of going viral.
Twitter
Twitter Spaces can be an excellent way to get your content in front of prospective listeners.
If you avail yourself to other Twitter users, you have the potential to create organically viral moments because you're navigating a typically curated landscape unscripted.
Since it's still a relatively new concept, there are plenty of users prowling every hour to find Spaces to join.
TikTok
TikTok is a labyrinth of content. The platform can take months to master if you're not a 16-year-old.
So, skip the fluff and home in on what matters: stitching.
If a creator has stitching enabled, you can use part of their content to create your own. Most creators who use and achieve virality through stitching use a split screen.
When you're using stitching, focus on viral TikToks you can stitch to create awareness about your podcast and then answer questions and share knowledge and solutions based on the issues the TikTokers you're stitching are experiencing.
You introduce yourself to the audience of the creator you've stitched, increasing your chances of going viral.
Advertise Your Podcast
Before you express reluctance regarding the efficacy of podcast advertising, understand that it works. It doesn't work when you're doing it wrong when your podcast ad sounds like an ad for a sleeping aide.
What you want to do is create a highlight reel and a simple call to action that includes the name of your podcast. Do you see why a name is critical to virality?
Invite Guests on to Your Podcast
The audience cross-over is an excellent way to get new listeners without the need to spend on ads. Many guests will also be interested in using your podcast to expand their reach and develop their personal or professional brand.
Get Involved in All Things Trendy
There are two distinct methods you can learn regarding how to make your podcast go viral instantly. The first is pulling off a publicity stunt, which isn't preferable if you want lasting success. The second is using trends to propel your podcast into the consciousness of your target audience. Of these, the latter is straightforward and more rewarding.
Use Google Trends, Twitter Trends, and — surprisingly — Reddit's home page to find your topics. If you're using Reddit or Twitter, your turnaround should be quick as these trends have little staying power beyond the few days they're relevant.
Google Trends will help you ascertain the staying power of a trend, giving you time to develop and edit your content before the trend fades into obscurity.
An excellent example of this is the true crime genre. It has plenty of staying power, an engaged audience, and room to be configured so you can use it to go viral.
You don't need to be in the true crime niche to leverage the content. A real estate podcast can use a "where is it now" formula to discuss the property history of an infamous home. Has it sold, how much did it sell for, and has it been turned into an Airbnb?
The point is you can use trending topics outside of your niche to build your audience, especially if your niche has few or narrow trends.
Pro Tip: Use subscription services like Netflix, Hulu, and HBO Max to plan your content. If a show is being promoted in anticipation of its release, you can create podcast episodes to coincide with the show's schedule. This works particularly well with a docuseries that has a predetermined subject because you don't need to watch the series to uncover your plot points.
When the show starts trending, your episodes will trend alongside it.
Start a Series Based on a Relevant Topic
A series allows you to achieve virality and retain that virality for long enough to convert casual listeners into loyalists.
Unlike using trends, you can achieve relevance by using current affairs to craft your topics. Not every current occurrence is trendy, but because it's happening presently, it applies to your audience. Your audience is more likely to share your content with others who could benefit from the relevant topic. The series element ensures they return every week by which time they would have shared your podcast with friends, family, and online communities, multiplying the number of listeners you have with each episode.
Related: PODCAST PROMOTION: The Complete List
Phase Three of How to Make Your Podcast Go Viral: Audience Promotion
The true mark of virality isn't how many listeners you have, but how many listeners share your podcast and if those that receive these recommendations listen. Therefore, the final component you need to grasp when learning how to make your podcast go viral is relying on your audience to promote it. User-generated content is free and doesn't require your participation. Besides, once you've ingratiated your podcast into your audience's daily online discussions, you're closer to achieving virality than before. Think of it as peer-to-peer marketing.
Take Suggestions From Listeners
To turn your podcast into a loyalist brand, get your audience involved in the creation of your podcast. Even if it's a simple poll asking your audience what they want to hear from you next, the interaction builds goodwill, which breeds loyalty.
Start a Subreddit or Facebook Group
You don't need both, but if you want to go viral, it helps to have a community where listeners can discuss your podcast with others. When you penetrate the consciousness of listeners so that you're more than a way to pass time and a significant part of their daily routine, you achieve virality.
Think of it like most personalities with large followings. The following exists separately to the individual and often aids in getting projects the personality is working on trending.
Encourage Audience Participation
But suggestions won't have viral potential unless you reward participation.
Get your users to send you questions, suggest future topics or series', or review your podcast in exchange for a mention during a future podcast episode. The result is an audience that is ambassadors for your podcast on every corner of the internet.
Conclusion
There are over a dozen steps in this guide, which could leave wondering if it's possible to achieve viral status quickly. If, for argument's sake, you can make your podcast go viral in under a month. The answer is yes. You shouldn't spend more than one week on phase one. Most of the steps can be completed in a few hours over a weekend.
The next two phases are about implementation. Use these as a guide when developing a strategy that will propel your podcast into the ears of thousands of listeners. And most importantly, repeat those steps. Consistency is paramount to achieving virality; otherwise, it's short-lived.