Podbean or Soundcloud? That is the question that many podcasters ask themselves when starting their podcast. Both platforms have their advantages and disadvantages, so it can be challenging to decide which one is right for you. This article will compare and contrast Soundcloud and Podbean to help you decide which platform is best for your podcast.
Related: 20 Best Podcast Hosting Platforms
Podbean Overview

Podbean is a podcasting platform that gives users everything they need to start, host, promote, and measure their podcasts. With over 175,000 podcasts and 30 million episodes, Podbean is one of the largest podcasting platforms in the world. And it's not just for big names – anyone can start a podcast on Podbean. All you need is a microphone and an internet connection. You also get powerful hosting features like unlimited storage and bandwidth, an easy-to-use episode builder, detailed analytics, and more.
It's easy to use and has many features, making it an excellent podcast platform. For example, you can easily upload your audio files and share them with your listeners. Podbean also allows you to track your listener's progress and offer them bonus content. Plus, you can use Podbean to promote your Podcasts through social media and email marketing. Overall, Podbean is an excellent option for anyone looking to start a Podcast or grow their existing Podcast audience.
Features
Podbean is the best way to get started with podcasting. The interface makes it easy to use. You can create unlimited audio and video files without worrying about downloads, episodes, or recording time. The flat-rate, affordable plans are perfect for anyone who wants to get started with podcasting. Podbean is the ideal solution for anyone who wants to get started with podcasting. The intuitive interface makes publishing a podcast as simple as a few clicks.
With Podbean, you get a professional website included with your account. So, choose from various themes to find the best fit for your needs. And if you can't find the perfect theme, you can always customize it to make it your own.
Podbean provides a convenient platform for users to upload and schedule audio content. Using your own branded domain allows you to control the look and feel of your page, and the standard publishing feature ensures that your content is released on your timetable. Podbean makes producing and distributing high-quality audio content easy by consolidating your podcasting needs into one platform.
Podbean's Cover Art Creator is the perfect way to make your podcast stand out. You can combine images and fonts with a few clicks to create a custom cover that will catch your listener's eye. And best of all, it's completely free! So, whether you're just starting or a seasoned pro, Podbean's Cover Art Creator is the perfect tool for creating a beautiful and unique podcast cover.
Pricing
Podbean offers simple podcast pricing so that you can get started without surprises. First, choose the hosting plan that best fits your needs. The Basic plan is free; the paid plans are $9, $29, and $99 if you pay yearly. With Podbean, you get everything you need to start your podcast, including unlimited storage and unlimited bandwidth for the paid plans. Plus, you'll have access to its powerful podcasting tools, like iPhone and Android apps, and embeddable players in all its plans.
Soundcloud Overview

Soundcloud is a music streaming platform that offers listeners and creators a unique experience. Soundcloud provides a vast library of songs to choose from, curated playlists, and personalized recommendations for listeners. For creators, Soundcloud is a powerful tool for promoting and distributing music and podcasts. With its easy-to-use interface, creators can upload their tracks and share them with the world.
In addition, Soundcloud's built-in analytics help creators track their progress and understand their audience. The best part about Soundcloud is that you can download any track without paying a single penny. The website also offers a paid subscription for those who want to enjoy ad-free listening.
Features
SoundCloud is one of the best online streaming and distribution platforms for music and podcasts. It is available on desktop and mobile apps for iOS and Android. The best thing about SoundCloud is that it allows users to easily upload, stream, promote, and share their music and podcasts. The platform has various features that make it an essential tool for any musician or podcaster. For example, SoundCloud allows users to add comments and annotations to their audio files. This is a great way to engage with your audience and give them more information about your music or podcast. Additionally, SoundCloud provides detailed statistics about each track, so you can see how many people are listening to your music or podcast and where they are located. SoundCloud is an essential tool for any musician or podcaster who wants to share their work with the world.
This popular platform has been around since 2007 and is perfect for music lovers of all genres and podcasters. With millions of tracks available from established and up-and-coming artists, there's something for everyone on SoundCloud. And the best part? You can create your custom playlist to suit your mood or listen to one of the many pre-made playlists curated by the SoundCloud team. SoundCloud is the perfect way to enjoy your favorite tunes at home or on the go.
SoundCloud is known for its interactive features. One of the most popular features is the commenting feature, which allows users to share their thoughts on specific moments in an audio stream. The comments are then visible to anyone who listens to the track. This feature has benefited many creators, including musicians and podcasters, as it allows them to connect with listeners and fans. In addition, the commenting feature also helps to create a sense of community on the platform.
Related: Podcasting with SoundCloud: Everything You Need To Know
Pricing
For listeners:
If you're looking to listen to tracks, it costs nothing. You can create a free account and start listening immediately. However, if you want to enjoy all the perks that SoundCloud offers, you'll need to sign up for SoundCloud Go, which costs $4.99 monthly. With SoundCloud Go, users can save an unlimited number of tracks for offline listening and enjoy an ad-free listening experience. The second option for listeners is SoundCloud Go+, (Cost $9.99 monthly) and here you can access the entire catalog and mix tracks within select DJ apps.
For Artists and Podcasters:
So, you're wondering how much SoundCloud costs as an artist or podcaster. Well, the answer is: it depends. If you're looking to sign up and use the basic features, it won't cost you a thing ("Next" option). But if you're interested in accessing some of the more advanced features, you'll need to sign up for a monthly subscription. For example, SoundCloud "Next Plus" costs $2.50 monthly. On the other hand, SoundCloud "Next Pro" costs $12 a month and gives you more advantages, such as three free Mastering credits and Premium Profile Badge.
Criteria For Choosing a Good Podcast Hosting Platform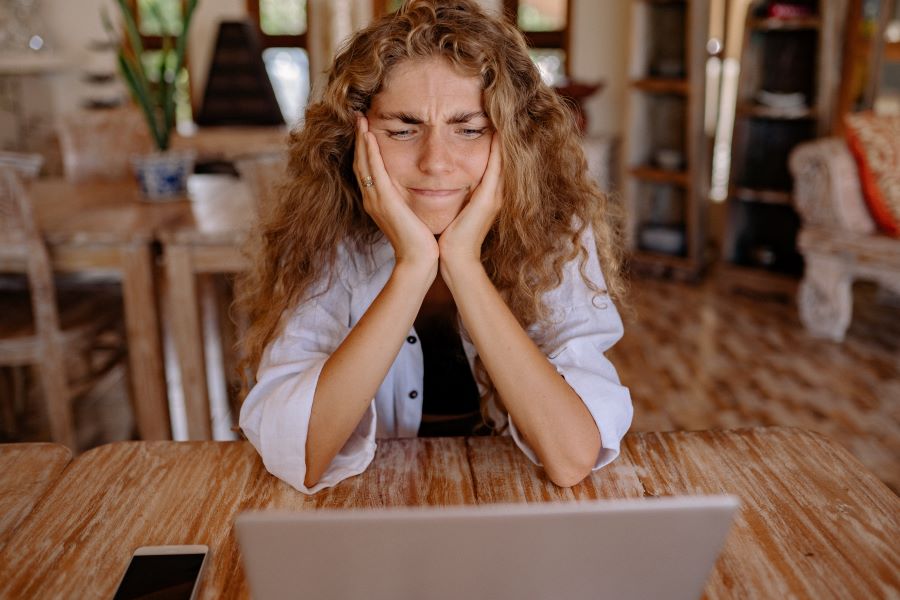 When evaluating podcast hosting platforms, you should consider two main categories: 1) where your podcast is now and 2) where you want to be after.
For example, if you're starting, you might not need all the bells and whistles that come with more expensive plans. However, as your audience grows, you'll want to ensure your platform can accommodate additional listeners without issue. It's also essential to consider customer support, ease of use, and integrations.
To help you narrow down the options, we've compiled a list of the most important criteria when choosing a podcast hosting platform.
The first is subscription fees: Some platforms charge a monthly fee, while others offer a free plan. Some offer both options. If you have a limited budget, you may choose the latter. However, if you have the means to pay a monthly fee, you may appreciate the additional features that come with it.

Storage: How much content can you upload per episode? Does the platform charge for additional storage? 

Bandwidth: How many people can listen to your episodes simultaneously without issue? 

Distribution: Can users subscribe to your podcast on popular platforms like iTunes and Spotify? 

Analytics: Does the platform offer robust analytics so you can track things like downloads, listener locations, device types, etc.? 

Accessibility and Ease of Use: Is the platform easy to navigate? Can you easily upload & publish episodes? 

Customer Support: Does the company offer 24/7 customer support if you encounter any issues? 

Integrations: Does the platform integrate with tools you already use (e.g., mailing list providers)? 

Compatibility: Is the platform compatible with popular podcasting applications? Can listeners easily subscribe and listen on their favorite devices?

Features: What features does the platform offer? Does it allow for listener interaction?

Embedding Functionality:  Ensure the podcast hosting service offers the feature.

Make sure the platform has an RSS feed: RSS stands for Really Simple Syndication, and it's how your subscribers will receive your episodes. Once you have your RSS feed, you'll be able to submit it to popular directories like iTunes and Spotify. And without an RSS feed, growth hacking your podcast will be next to impossible.
Related: How to Create an RSS Feed for Your Podcast
Take some time to consider your needs and compare different podcast hosting platforms before making your final decision. And don't forget to have fun! Podcasting is a great way to connect with like-minded people and share your passion.
Choosing the right podcast hosting platform is essential to ensure your show runs smoothly and reaches your target audience. You can find a perfect solution for you and your co-hosts by evaluating your needs and priorities.
Advantages and Disadvantages of Podbean
Advantages
Here are some of the pros:
It's affordable.
You can store lots of podcasts.
There's a free plan option.
The website is accessible.
It has a high-quality RSS Feed.
It provides users with decent metric schematics.
Plus, Podbean regularly updates its website to support podcasts.
Disadvantages
There are some drawbacks to using this platform.
One downside is that the features are relatively simplistic.
Another downside is that the Podbean app offers no phone support. So if you have any questions or problems, you'll need to rely on email or online resources.
Related: Anchor FM vs Podbean: Which Podcast Host is Right For You?
Advantages and Disadvantages of Soundcloud
Advantages
The site is built for audience interaction, making it easy for listeners to engage with podcasters.
SoundCloud is compatible with popular podcast apps, making it easier for listeners to find and subscribe to podcasts.
And finally, one of the podcast account options is free, making SoundCloud an affordable option for podcasters.
Disadvantages
First and foremost, it is missing some features on other podcast sites. For example, searching for specific episodes or topics is no easy way.
Additionally, Soundcloud could potentially shut down at any time. Although the company has been around for a while, it has never turned a profit.
Finally, Soundcloud is made for music streaming first and foremost. As a result, certain features that would be beneficial for podcasters are missing.
Related: SoundCloud vs Spotify
Conclusion
We list the criteria you should consider when choosing a podcast hosting platform and two of the most popular options – Podbean and Soundcloud. By the end of this article, you should have enough information to decide which podcast hosting platform is right for you.
To make your decision, it may be helpful to list the features that are most important to you or write the list from most to least crucial. Then, while reading about each site, refer to your list to see which site offers what you're looking for.
Your best podcast hosting platform will depend on your specific needs and budget. If you're starting, Podbean offers excellent value for the price and has all the features you need to get started. However, if you're looking for more robust features and customization options, Soundcloud is a great option.
Depending on what you're looking for in a podcast hosting platform, they both have advantages and disadvantages.
Let me know in the comments below which podcast hosting platform you use and why!