Curious about the hosting platforms which are Spotify's competitors?
The streaming music and podcast industry is a competitive space, and Spotify has some formidable rivals. With the likes of Apple Music, Amazon Music Unlimited, Pandora Radio, Google Play Music, and more vying for your listening time and money, how do you decide which service to use?
In this article, we compare the offerings of each major streaming podcast service so that you can make an informed decision about which one best meets your needs. So buckle up – it's going to be a wild ride as we explore what Spotify's competitors have to offer!
Related: Best Podcast Hosting Platforms
8 of Spotify's Competitors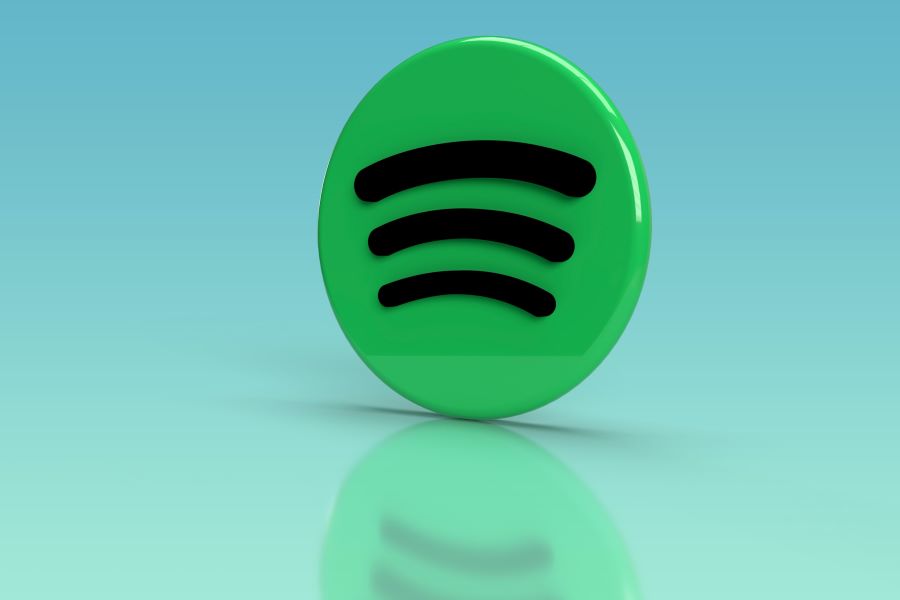 In this section, we'll look at the top most Spotify premium competitors and what each one has to offer.
1. Apple Music
Undoubtedly one of the biggest players in the streaming music industry, Apple Music was founded in 2015 and is headed up by CEO Eddy Cue. With an estimated 78 billion in revenue in 2022, Apple Music has built a strong presence in the industry, serving as a major competitor to Spotify.
Based in Cupertino, California, Apple Music offers subscribers access to more than 50 million songs and music videos from various genres. It also provides exclusive content from top artists like Taylor Swift and Frank Ocean.
Apple Music also features a robust library of curated radio stations and other features like the ability to create personalized playlists. Whether you're looking for classic hits or cutting-edge music, Apple Music has something for everyone. With its ever-growing library and unique features, Apple Music is sure to remain a formidable competitor in the streaming industry.
Pricing
Apple Music has four pricing plans to choose from:
Voice5: $4.99/mo
Student6: $5.99/mo
Individual: $10.99/mo
Family7: $16.99/mo
So depending on your budget, you can find an affordable plan that fits your needs with Apple Music!
Technical Key Features
Access to over 50 million songs
Curated radio stations
Personalized playlists
Exclusive content from top artists
Pros
Highly curated library of music and videos
Simple user interface
Great selection of exclusive content
Cons
Limited availability outside the US, UK, and other select countries
Not available for free, requires a paid subscription
2. Amazon Music
Amazon Music is one of the biggest competitors to Spotify. Founded in 2007, Amazon Music has its headquarters in Seattle, Washington. The Amazon Music app for iPhones made an impressive $7.3 million in revenue in February 2022, showing just how popular and successful it is.
It offers a wide selection of songs and albums for streaming as well as exclusive content, such as pre-release albums and original programming. It also has a diverse range of pricing options for listeners on different budgets. The service also offers a family plan which allows up to six people to share one account.
In addition, Amazon Music has been at the forefront of innovation in the music streaming industry, introducing features such as Alexa voice control and visual lyrics that make listening easier and more engaging. It's clear that Amazon Music will remain a powerful competitor to Spotify for years to come because of its large selection, diverse pricing options, and cutting-edge features.
Amazon Music is a great option for those who want to stream music, but it's important to consider all of your options before making a decision. Be sure to compare features and prices between Spotify and Amazon Music so that you can make the best choice for your needs.
Pricing
Now let's take a look at the pricing options for Amazon Music.
For prime members, Amazon Music Unlimited is only $8.99/month for a monthly subscription or $89/year for an annual subscription.
Non-prime customers pay $9.99/month.
Technical Key Features
Alexa voice control
Visual lyrics
Pre-release albums and original programming
Family plan up to 6 people
Pros
Huge selection of songs and albums
Multiple pricing options, including a family plan
Innovative features such as Alexa voice control and visual lyrics
Cons
Costly for non-prime members
Some features are only available on iOS devices.
3. YouTube Music
YouTube Music is one of Spotify's main competitors. Founded in 2015, YouTube Music is headquartered in San Bruno, California, and has an estimated revenue of $28.8 billion. It offers a wide selection of music from independent artists as well as major labels and provides users with the ability to create their own personalized playlists.
The service also has a strong presence on YouTube, where users can find music videos and live performances from their favorite artists. One of the biggest advantages that YouTube Music has is its ability to provide users with access to official music videos, which are not available on Spotify.
This makes it an attractive option for those who want to watch the latest music videos or listen to live performances. YouTube Music offers a subscription service that lets a million monthly active users listen to music without ads or save songs and albums offline. The subscription also gives users access to exclusive content, such as live performances and behind-the-scenes videos.
YouTube Music is a great option for those who are looking for comprehensive music streaming with a strong focus on video content. Spotify may have a more comprehensive selection of songs, but YouTube Music is the clear winner when it comes to visual content.
Pricing
The pricing for YouTube Music is comparable to Spotify. It offers a free version, as well as an individual subscription plan for $9.99 per month and a family plan for $14.99 per month that allows up to five people in the same household to access the service. There is also a student discount of 50% off the regular price.
Technical Key Features
Ability to create personalized playlists
Access to official music videos unavailable on Spotify
Subscription service with no ads and the ability to save music offline
Exclusive content, such as live performances and behind-the-scenes videos.
Student discount of 50% off regular price.
Pros
A comprehensive selection of songs
Strong focus on video content
Student Discount
Cons
Not available in all countries
4. Pandora
This American-based streaming service was founded in 2000 and had its headquarters located in Oakland, California. Although primarily a music streaming platform, it also provides services such as personalized radio stations for users who prefer a more curated listening experience. One of the main differences between Pandora and Spotify is that Pandora relies heavily on its algorithm to generate personalized music stations tailored to the user's tastes.
In addition, it also features an interactive artist radio station where users can listen to music from a specific artist and create their own playlists. However, while Spotify offers both free and premium tiers with some restrictions in place for non-paying users, Pandora only has a paid premium tier.
That said, Pandora also has a limited library of songs compared to Spotify. Both services do have their own merits and drawbacks, so it really comes down to the user's preference when choosing one over the other. Regardless, they remain two of the most popular streaming services on the market.
Pricing
Pricing for Pandora Premium is $9.99/month or $109.89/year, which gives users unlimited access to its library of songs and features, such as no ads and the ability to create their own playlists. It's a great option for those who prefer a more curated listening experience and don't mind paying for it.
Technical Key Features
Listen to personalized radio stations
Create your own playlists
Ad-free streaming
Download music for offline listening
Pros
Easy-to-use interface
Great selection of personalized radio stations
No ads
Cons
Limited library compared to other streaming services
Only available as a paid premium tier
5. Deezer Music
Deezer Music is one of the best popular music streaming platforms; this music streaming platform created in 2007 and headquartered in Paris, France. It offers an extensive music library of over 50 million titles and is available in more than 180 countries. The music file delivery service provides its users with access to their favorite songs via a web player, mobile apps, and Deezer HiFi audio quality.
It also has several unique features, including Flow which creates a personalized music experience based on users' listening history. Furthermore, Deezer Music offers exclusive content and custom radio stations created by its expert team of DJs. For those who don't mind paying for their music,
Deezer Music also offers premium plans with additional benefits such as offline listening and no ads. Spotify might have more subscribers, but this digital music streaming company is definitely a viable option for listeners who want to switch things up.
Pricing
The basic version of Deezer Music is free, however, if you're looking to access additional features such as unlimited skips and no ads, you can sign up for the Premium+ plan, which starts at $10.99/month.
Technical Key Features
Offline Listening
HiFi audio quality
Exclusive content and custom radio stations created by expert DJs
Unlimited skips and no ads with the Premium+ plan
Pros
Extensive music library
Available in over 180 countries
Unique Flow feature
Cons
It may not be available in some countries
6. SoundCloud
Founded in 2007, the company has its headquarters in Berlin, Germany. SoundCloud offers users a variety of tools to produce and share music, giving them access to both free and paid content.
The popular music streaming service also allows users to discover new artists and find recommendations based on their listening habits. With its innovative tools, SoundCloud has become a go-to online music platform for many users.
It is worth noting that while SoundCloud is popular amongst independent artists and labels, it does not have the same reach as Spotify and some other competitors. This can be seen in the total number of users or paid subscribers. Additionally, its limited library of content can also be a potential issue for some users.
Compared to Spotify, this online music store is more popular with independent artists and labels since it offers them more tools to promote their music and build an online presence. It also has a straightforward user interface that makes it easy for people to navigate the platform. Furthermore, its library of the content may be smaller than Spotify's, but it still provides users with access to over 200 million tracks.
Ultimately, SoundCloud is an excellent platform for independent artists and labels, as well as music fans who are looking to explore new music. While it may not have the same reach as some of its competitors, SoundCloud can still be a great option for people who want to discover a wide range of music.
Pricing
Now let's talk about the pricing. SoundCloud offers three different subscription plans.
SoundCloud Go: Starting from $4.99/month, this plan offers ad-free listening, and users can save unlimited tracks for offline playback.
SoundCloud Go+: This plan is priced at $9.99/month and it gives users access to the full platform library, including high-quality audio streaming with no ads and the option of downloading tracks for offline playback.
SoundCloud DJ: This plan is designed specifically for DJs and producers. Its price isn't publicly available, but it offers exclusive features like advanced DJ tools and access to SoundCloud's full library.
Technical Key Features
200 million tracks
Offline playback
Social sharing
Track analytics
Pros
High-quality audio streaming
Advanced DJ tools
Easy-to-use user interface
Cons
It can be expensive for casual users.
Related: SoundCloud vs Spotify
7. Napster
Napster is one of Spotify's biggest competitors. Founded in 1999 by Shawn Fanning and Sean Parker, Napster was the pioneer of music streaming services. It originally started as a file-sharing service that allowed users to download MP3s from each other's computers but soon shifted its focus towards streaming music instead. Although it was popular for a time, Napster was shut down due to numerous copyright infringement lawsuits.
In 2016, Napster made a comeback as an on-demand music streaming service owned by Rhapsody. It offers a wide selection of songs and albums for subscribers to choose from, as well as personalized playlists based on users' preferences.
While Napster's library is not as extensive and varied as Spotify's, it does offer some unique features such as "Songbook," which allows users to save lyrics and annotations for songs. Napster also provides access to exclusive artist content and discounts on concert tickets.
Napster currently operates in more than 30 countries, including the United States, Canada, the United Kingdom, and India. It is available as both a web and mobile application. Spotify still remains the leader in the streaming music market, but Napster is slowly gaining traction as a reliable and competitive alternative.
Pricing
There are two subscription plans available
PREMIER: $9.99/month or $95.90/year
FAMILY: $14.99/month for up to 6 family members (each receives their own separate account)
Both plans offer unlimited streaming and downloads of music, as well as access to exclusive Napster content.
Technical Key Features
Unlimited streaming and downloads
Cross-platform support (web, iOS, Android)
Two subscription plans are available
Personalized playlists
Offline listening mode
Songbook feature for saving lyrics and annotations
Access to exclusive artist content and discounts on tickets.
Pros
Extensive library of songs
Cross-platform support
Unique songbook feature
Access to exclusive content
Cons
Not as varied and extensive a library as Spotify's
No free, ad-supported tier is available
8. JioSaavn
It is a relatively new entrant to the music streaming scene, having only been founded in 2018. Headquartered in Mumbai, Maharashtra, India, JioSaavn offers over 50 million songs and podcasts – ad-supported or as part of a paid subscription. It has become one of Spotify's biggest competitors due to its large library and a vast selection of regional music.
It also features a social platform where users can create playlists, follow friends and artists, and discover new music that's tailored to their tastes. JioSaavn is available for both iOS and Android devices.
When it comes to music streaming, JioSaavn is a formidable competitor to Spotify and has become increasingly popular in India. It has a variety of features that set it apart from the competition and make it a great option for music lovers looking for an alternative music streaming service. Some of these features include the ability to create playlists and follow friends, discover new music through its personalized recommendation engine, and access a vast library of regional songs.
Spotify may be the biggest player in the music streaming world, but JioSaavn is quickly gaining ground and proving to be a formidable competitor. With its large library of songs and podcasts, social features, and personalized recommendation engine, it's no wonder why it's become so popular in India.
Pricing
Price-wise, JioSaavn offers a Pro subscription for only $4.99 per month. For those on a budget, this is definitely a great deal and perfect for those who want to access its library of regional music without having to break the bank.
Technical Key Features
50 million+ songs & podcasts
Social platform: create playlists, follow friends and artists
Personalized recommendation engine
Large selection of regional music
Available for both iOS and Android devices
Pros
Low price subscription
A variety of regional music
Social platform to discover new music and follow friends
Personalized recommendation engine
Cons
Limited maximum sound quality (320Kbps) when compared to other competitors
The Bottom Line
All the above competitors come with a valid set of features, and whether someone prefers one over the other is simply a matter of personal taste. Spotify may be the most popular streaming platform around, but every user has different needs and preferences.
The best way to finalize is to try out each platform and see which one provides the most value for you. Just remember that no matter what you choose, streaming music is an amazing way to discover new tunes and get your groove on!