Podcasting from a high-quality, professional recording studio can deliver excellent results. Investing in a good setup can be expensive, and it's often more than what a new podcaster can afford.
Once you get the initial capital in place, the best podcasting equipment requires ongoing maintenance. It can be a challenging transition, which is why several recording services work to simplify that process.
That's why it can be worthwhile to compare Zencastr vs. Anchor.
Related: Best Podcast Hosting Platforms.
A Closer Look at Zencastr vs. Anchor
Zencastr is an option for podcasters who need studio-quality recording software. It delivers consistent results, even when you have remote podcasts to record. You'll need extra help to edit, host, or publish your content when using this platform.
The advantage you get with Zencastr is that a hobbyist account is permanently free. If you're not sure podcasting is the right platform for content distribution, you can experiment with this option without risk. You record MP3 128 kbps tracks with this no-cost option, but you do need to pay for the automatic post-production.
New hobbyist users for Zencastr receive a 14-day trial of the platform's professional tier.
Anchor is more of an all-in-one solution for podcasting. It gives you a platform to record, host, and monetize your content. Everything is built into the platform to simplify each episode's creation and publication process.
When you choose Anchor, you can still distribute your podcast to today's popular listening apps, including Spotify. Your account includes unlimited hosting without additional charges. You can unlock sponsorships or create subscriptions to turn a hobby into a potential income stream.
Ads by Anchor allow you to record advertising in your own voice or choose sponsor-read options, choosing where they get inserted into your podcast. Listeners don't need an Anchor account to contribute to your podcast.
Anchor has a file size limit of 250 MB per upload, meaning a WAV source file cannot exceed about 15 minutes for most podcasters.
Related: How to Edit a Podcast on Anchor: 3 Steps to Perfection and Anchor FM vs Podbean: Which Podcast Host is Right For You?
Is It Worthwhile to Use Anchor's Free Hosting?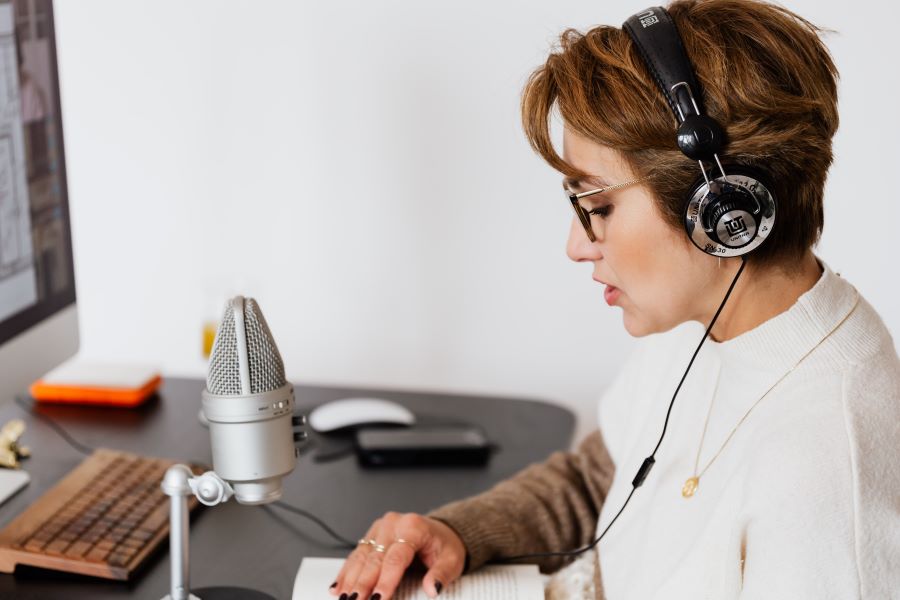 Zencastr doesn't offer any hosting services, which is why some podcasters consider Anchor a viable solution.
It's important to remember that Anchor is part of the Spotify family. The goal is to have you keep your content on their platform to help everyone benefit from the monetization process.
When a service is free, it's hard not to think of yourself as the product.
If you invest in the professional tier for Zencastr, you receive access to a live editing soundboard and ten hours of automatic post-production support each month. The commercial account lets you manage multiple shows from a single dashboard.
The Issue with Automatic Distribution
If you choose Anchor because it provides automatic distribution services, that option might need to get turned off. When you have the platform submit your show to different outlets, such as Apple Podcasts, each episode goes to Anchor's account instead of your own. That means you don't get to see the analytics for your content.
Although that information might not be necessary for new podcasters, it will eventually help you see what options resonate with the audience.
That means Zencastr and Anchor tend to be similar if you want access to analytics and metrics information.
Related: Vlog vs. Blog vs. Podcasting: How Should I Be Distributing Content?
Is the Advertising Monetization Worth Using?
Anchor offers a sponsorship with your first episode. You can read an ad on the spot, edit it into a podcast, or include it with a recording. You receive $15 CPM in return, which translates to every 1,000 downloads.
Since it can take some time to build an audience base that supports that download number, you might not see a payday for some time. You would still need to include the advertising in your podcasts to receive the amount.
Related: How Can Podcasters Make Money on Spotify? and How Much Do You Get Paid for a Podcast (With Examples)
Zencastr vs. Anchor: Which Is Better?
Zencastr and Anchor provide essential podcasting services for beginners and experts. Each takes a different approach to the eventual product, which is why either could be the best option for your needs.
With Zencastr, you receive a forever free option that doesn't impose processing or recording limitations. It's a way to keep costs low while producing content that reflects your vision.
Anchor provides a similar option while offering distribution and monetization benefits. The advantage here is that you can record with your phone, computer, or another device almost anywhere while getting your show ready for your listeners.
If you want to try podcasting, give each platform a closer look to see which one you like. It's often better to edit your own audio, but it can be time-consuming. Whatever option lets you focus on content production more is the choice you should make.
Related: Cast vs Zencastr: Which is Better for Podcasting? and Anchor vs. Buzzsprout: Which is the Best Podcast Hosting Platform?