EDH, or Elder Dragon Highlander, is a singleton home format game that is quickly gaining in popularity. As more people participate, explicit EDH podcasts have also taken off. Through these podcasts, listeners can gain insight, learn about strategy, and delve deeper into all things EDH. If you're ready to take your game to the next level while connecting with like-minded players with a passion for the game as strong as yours, check out this list of the best EDH podcasts available for streaming right now.
Related: Best Starfinder Podcast
The Best EDH Podcasts
Casual Commander
The Casual Commander podcast is a laid-back, and easy listen for those who enjoy learning more about EDH topics. The hosts spend their time discussing the Commander format for Magic the Gathering and simply give their thoughts and opinions.
Commander Social
The Commander Social podcast joins hosts Zack and Ryan as they provide hilarious anecdotes on their experiences with the Commander league. Listen and laugh along through their relatable stories and see what you learn along the way.
The Command Zone
The Command Zone is a weekly podcast that covers all things, Commander. The hosts, Josh Lee Kwai and Jimmy Wong, delve into the world of Magic: The Gathering, discussing strategy and gameplay on topics like budget builds, table politics, deck building, and more. This podcast is a can't-miss for anyone interested in increasing their understanding of the game.
Into The 99
Into the 99 is a podcast covering all aspects of EDH. Its slogan "we have 99 cards cause the Commander is #1" gives insight into the witty and entertaining banter you can expect from hosts Zach, Daniel, and Lotus. They talk about various aspects of the game, including deck building and new set, and teach the listener how to take their game up to the next level. There are new episodes released weekly, ensuring you are always up to date on everything Commander-related.
Commanders Brew
The Commanders Brew podcast joins comedian hosts Sean Tabares and Andy Hull weekly as they build new Commander decks. Follow along as they traverse the game and listen to their hilarious and unexpected commentary. You'll never know what to expect next when you listen to Commanders Brew!
The Wizard's Staff -A Magic the Gathering EDH Podcast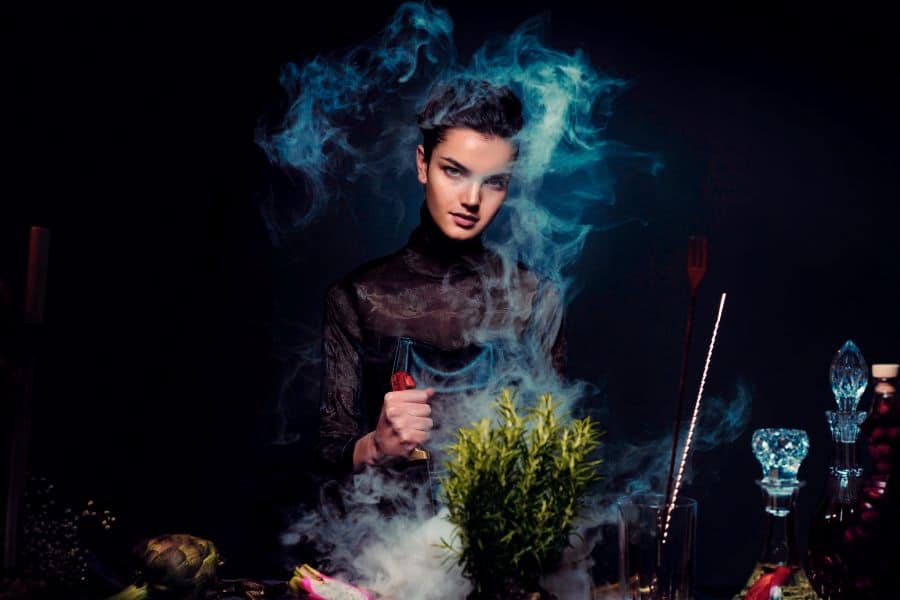 The Wizard's Staff -A Magic the Gathering EDH Podcast focuses on the Commander and follows the hosts, who are self-proclaimed "newbies," as they figure out the game. Listen along as they crack jokes, drink beer, and talk about their experiences as they discover the ins and outs of EDH.
Temple Of The False Pod
The Temple Of The False Pod podcast is a fun take on the casual aspects of both kitchen table and 60 card EDH formats. Here the hosts tell stories as they play on un-optimized decks, ensuring tons of laughs and the occasional insightful comment.
Playing With Power MTG
If you're ready to take your game seriously and level up, the Playing With Power MTG podcast is for you. It features all things EDH, CEDH, and Magic: The Gathering, with a focus on a high-powered and competitive Commander. There are guest stars from the MTG and CEDH that discuss new aspects of the game and provide tips to help you reach the next level. Anyone serious about EDH will not want to miss this exciting and educational listen!
The Epic Experiment Podcast
The Epic Experiment Podcast is a fun twist on a classic EDH podcast. Listeners join hosts Lux and Bruce as they play with the game but are only allowed to use cards printed in Return to Ravnica block and forward. For anyone looking for an EDH podcast that stands out and has an original theme, this one is definitely worth checking out.
Comics Vault Podcast
The Comics Vault Podcast features weekly EDH content from host Dale and other members of the EDH community. Listen as they discuss new builds, new sets and have tons of giveaways, ensuring every week you come away with new information to help you get the most out of the game.
CommanDollar
The CommanDollar podcast is great for those who enjoy different Magic: The Gathering formats, including EDH/Commander, Tiny Leaders, and PDH/Pauper. CommanDollar isn't your father's podcast, be prepared for regular wild parties and hilarious discussions about deck tech, general Commander-related information, and tons of stories about all the host's wild EDH adventures. It's an exciting ride from start to finish!
Related: The 40 Best Podcasts You Need to Listen to in 2023
Summary
EDH is a popular game that allows players to explore the world of magic. Tune in every week to connect with like-minded individuals with the same passion for the game, and see what you will discover! For those who enjoy everything Magic: The Gathering-related, the podcasts above are sure to provide all the information, education, tips, and laughs you could ever want