Do you love playing board games? Are you always looking for new ones to try out? If so, you need to check some of the best board game podcasts out there!
These podcasts are perfect for gamers, from beginners to experts. In addition, they offer a variety of content, from reviews to interviews with designers and publishers. So, whatever your gaming interests may be, there is sure to be a board game podcast that appeals to you.
Check out our list of best D&D Podcasts on Spotify  and the Best EDH Podcasts as well!
This Game is Broken
If you're a fan of board games, you'll love This Game is Broken. It's one of the best board game podcasts out there, and it's sure to get you laughing. Dan Hughes is the show's host, and he brings together a group of content creators to play some genuinely ridiculous games. It's like "Whose Line is it Anyway," but with board games. You'll never know what will happen next, and that's part of the appeal. So, if you're looking for a fun podcast to listen to, definitely check out "This Game is Broken." You won't be disappointed.
Heavy Cardboard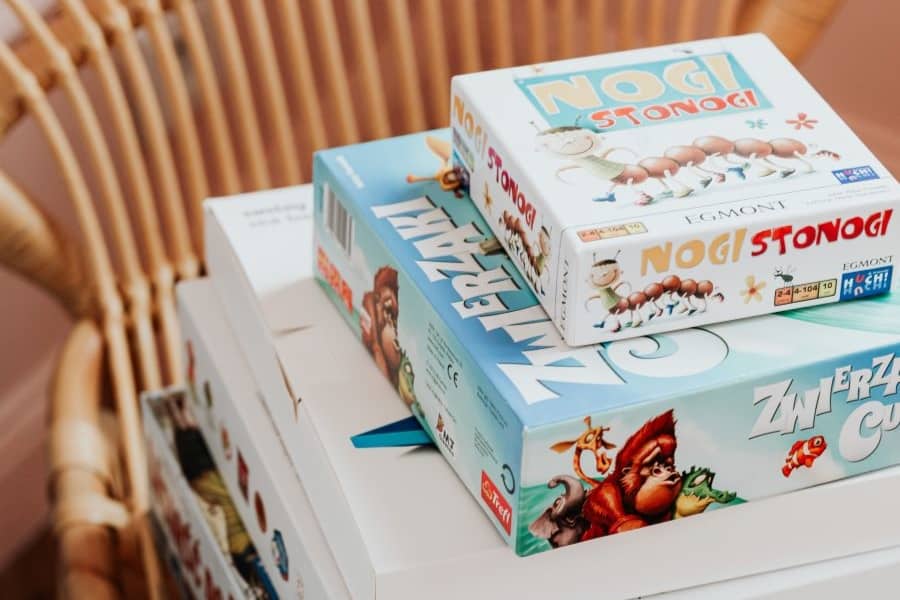 If you're a fan of heavier games, finding content that appeals to you can be tricky. There are plenty of excellent board game podcasts, but most of them focus on lighter fare. That's where Heavy Cardboard comes in. Host Edward is a real fan of the brain-burners, and he does an excellent job of finding new games that will appeal to fans of the genre. He's also an outstanding content producer, and his podcast is always enjoyable to listen to. So, if you're looking for the best board game podcasts for fans of the heavier side of the hobby, Heavy Cardboard is worth checking out.
The Dice Tower
Anyone who's into board games knows Tom Vasel and his YouTube board game review videos. The Dice Tower is exactly what it sounds, Tom Vasel and Eric Summerer review board and card games and the people who design, publish, and play them. The podcast ranges from interviews to top lists, with everything in between. Can't go wrong with this one.
The Secret Cabal Gaming Podcast
The best board game podcasts don't come around often, but they're worth checking out. The Secret Cabal Gaming Podcast, by Jamie and his band: Tony, Chris, Steve, and Brian, is one of those podcasts. The group's natural, witty banter results in some of the most extended podcast episodes you'll ever listen to, but it's never a boring moment. This podcast is remarkable not just for its great production value but also because it feels like you're just talking with friends, having fun talking about games, life in general, and anything else. So, if you're looking for a new board game podcast to check out, or if you're looking for a good laugh, you can't go wrong with The Secret Cabal.
Related: The 40 Best Podcasts You Need to Listen to in 2023
Summary
We've got you covered if you're looking for a great board game podcast to listen to. Our list includes some of the best gaming podcasts, complete with hosts that will keep you entertained and informed. So, whether you prefer heavy cardboard games or something a little more lighthearted, there's sure to be a podcast on our list that fits your interests.
What are you waiting for? Start listening today! And don't forget to leave us a comment below, letting us know which board game podcast is your favorite.