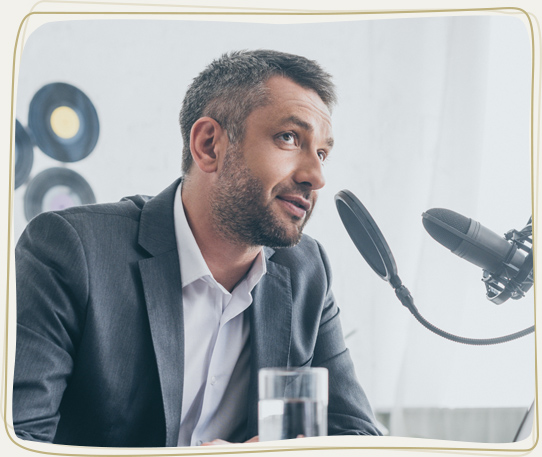 Tired Of Other Podcast Agencies That:
Require long conversations to set you up
Need you to record on your own/send those files to them?
Serve hobbyist podcasts primarily
Get started straight away
We specialise in business podcasting
Record on our system (No pesky files or folders to worry about)
"Run A Successful Business Podcast With Minimal Effort"
Super Simple Step By Step Plan


You log into our system and record your episodes.
Learn More
No need for skype or zoom, log into our system, share the link with your guests, record and we take care of the rest. It couldn't be easier!
We Take Care Of The Rest!

Editing
Assembly, editing, mixing and mastering your episodes.
Learn More
We'll add your intro and outros, we'll perform professional mixing and mastering, remove silences and background noise as well as filler words.

Shownotes
Summary, highlights, best quotes, and resources.
Learn More
A human writer will listen to your episodes and write compelling show notes to incite listeners to hit play. Transcription also available.

Publishing
Upload your episode to your podcast hosting and site.
Learn More
We'll upload your episode, show notes & transcription to your podcast hosting as well as to your website as a new post.

Promotion
Full managed or social media assets options.
Learn More
We'll either create images to your liking for posting on social media or we can fully manage your social media to grow your presence online.
Skyrocket Your Business Podcast
Organizations We Are Proud To Work With




Our Most Popular Packages
4 Episodes per month

Editing up to 60 min

Intro, Outro and Ads

Noise and echo reduction

Removal of ums, uhs & awkward pauses

ID3 Meta tagging
All the items in the Basic package

Show Notes

We publish your episodes & shownotes to your podcast hosting

We post the shownotes to your site as a new post

We add an audio player to your post so your listeners can play the episode from your site
All items in the Standard package

Transcription

Post transcription to your site

1 hour monthly podcast coaching

2.5 hours/week of social media managing and promotion: monthly reporting on account growth, audiograms, posts, etc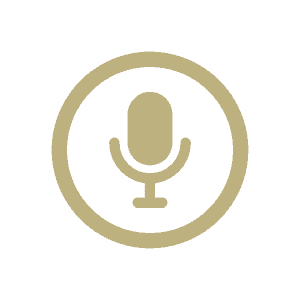 Assembly, editing, mixing and mastering of your episode. Syncing between different speakers as well background noise denoiser and treatment. Up to 60 minutes. ID3 Meta tagging.
Show notes of the edited episode. These will normally include a short summary of the episode, a list of resources mentioned, quotes from the episode, and timestamps to the topics covered in the episode.
A full transcription of your edited episode. It can be unedited (with the ums, uhs and filler words) or cleaned up (with the filler words removed) for posting on your website.
Upload of your edited episode (and shownotes if ordered) to your podcast hosting provider (libsyn, podbean, anchor, google podcasts, apple podcasts, etc). And upload of the shownotes and/or transcription to your website.
One social media post for FB, Instagram, LinkedIn, etc to promote your episode. This can include a variety of elements, like picture from guest, quote or episode title, your logo, etc.
Up to 60 seconds video of a picture and an audio clip from your edited episode to grab people's attention on social media. Animated lines and captions included.
Summary
| Discount : | |
| --- | --- |
| Total : | |
The Business Podcast Production Guide

You try the services you need

We create a tailored plan for you

You now have a professional podcast
Frequently Asked Questions
Can I choose the number of episodes per month?
Yes! You can choose whichever number of episodes you'd like per month, 2, 3, 5, 15 episodes. The above numbers are examples. Order our trial episode with the addons you'd like to try out and if you decide to go ahead we'll create a bespoke package for you.
What is the turnaround time?
Our Podcast Editors aim to deliver your episodes within 48 hours. 98.5% of all orders are delivered within this timeframe.
Other services we provide have different turn around times. 48-72 hours for show notes and up to 72 hours for transcriptions.
Social media assets are delivered within 48 hours.
Can I cancel at any time?
Yes, you can cancel at any time, there are no contracts involved and no minimum time required.
What happens if my recording goes over 60 mins?
Episodes that go over 65 minutes are charged at $1.58/minute in "buckets" of 15 minutes. So for example an episode that runs for 63 minutes will not be charged extra. While an episode that runs for 68 minutes will have an additional charge of $23.7.
How will we communicate?
Communication is managed directly though our handy dashboard. All messages will also send copies via email which can also be used for communication. Inside the dashboard you'll also be able to see the state of your orders.
You can also find us through our contact page.
Do you offer one-off services?
Unfortunately, we don't offer services outside the monthly packages.
That being said, we can do as low as 1 episode per month and you can cancel any time.
How do I send you my files?
If you use our recording platform you won't need to send us anything, you'll be able to record directly and we'll take care of the rest.
Alternatively, if you do record on your own system, you'll be able to upload the files through our dashboard or send us the link to your Google Drive or Dropbox, whatever is most convenient for you.
Some Podcasts We Work With
5 Secrets of Successful Business Podcasts
Generate new leads
Reach your marketing goals
Engage with your ideal clients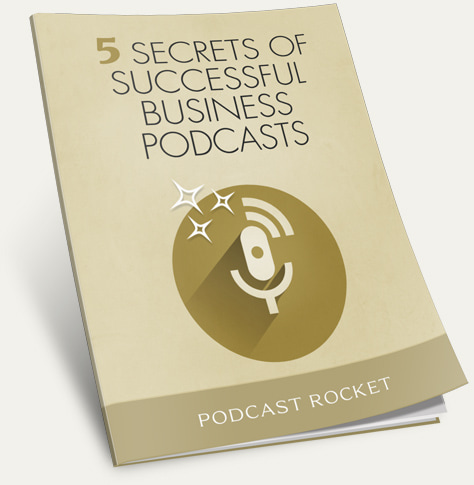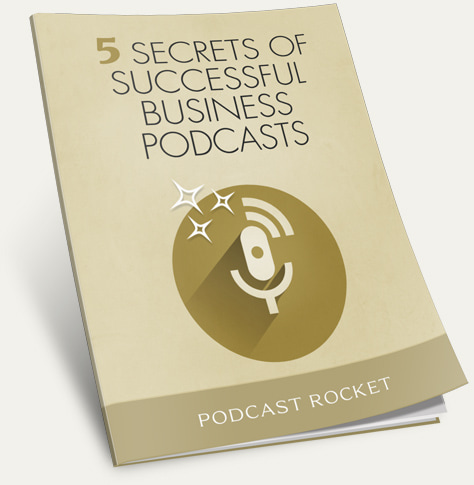 Would You Prefer To Talk?
For Enterprise Pricing or Different Needs, Schedule A Call Below And We'll Be Happy To Help.