Are you a podcaster looking to make an impact in your niche and expand your reach? Hosting your podcast on a website is key to growing successfully, from podcast news sites to memberships and communities. But with so many different website builders, how do you know which one is best for podcasts?
Here we'll cover the most important features you should consider when deciding on the right platform for your podcast. Plus, by the time you finish reading this post, you'll have a good idea of which builder will help take your show to the next level!
What is a Website Builder?
A website builder is a software that helps you create and host a website without writing HTML or CSS code from scratch. These builders typically provide a user-friendly interface with drag-and-drop functionality and pre-designed templates to make building a website simple.
They also often include e-commerce integration, SEO optimization plugins, and analytics tracking features. Website builders are a popular option for small businesses and individuals looking to create a professional-looking website with minimal effort and cost.
Related: Podcast Website Examples
Features of the Best Website Builders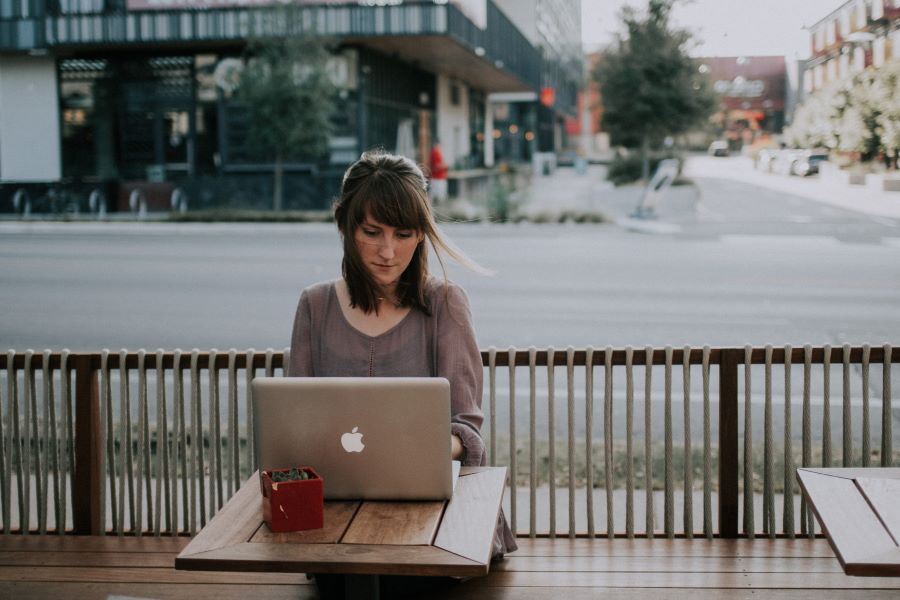 When it comes to podcasting, the best website builders are those with the following:
Audio Streaming Capabilities – Look for a website builder that offers audio streaming capabilities, allowing you to upload and share your podcasts with listeners easily.
Analytics & Insights – An analytics tool can help you track metrics on the performance of your podcast, such as total downloads, unique visitors, and more. This information can help you decide how best to grow your show.
Mobile & Responsive Design – As you know, most people nowadays access the web on mobile devices. Look for a website builder that offers mobile-friendly and responsive design features so your podcast site looks great across all screen sizes.
Security & Reliability – Security and reliability are key in podcasts. Be sure to pick a website builder with strong security protocols and reliable uptime, so your podcast is always available.
By taking the time to consider these features when selecting a website builder for your podcast, you can find the best one for your needs.
Related: How to Launch a Podcast for Your Startup or Small Business
10 Best Website Builders for Podcasts
#1. Wix
Wix is the optimal solution for creating a podcast website, as they offer an array of podcast-specific templates, strong SEO capabilities, and advantageous marketing features. It's never simpler to feature audio and video podcasts on your site!
Wix is the ideal platform for creating a podcast website that fully captures your distinct style. With Wix, you can bring all of your creative ideas to life!
Unique Features
Wix ADI Editor: Wix's Artificial Design Intelligence (ADI) editor allows site owners to create a website with a click of a button. Answering a few questions is all it takes to generate your very own website with ease!
Curated Templates for Podcasts: Wix offers a variety of templates specifically designed for podcasts, making it easy to create a beautiful website that best captures the essence of your show.
Wix Podcast Player App: The Podcast Player app makes it effortless to feature your podcast services while providing convenient links to Spotify, Apple Podcasts, Libsyn, and Soundcloud.
Connect Multiple Podcasts to One Website: Wix makes it easy to feature multiple podcasts on one website, streamlining the process for podcasters with multiple offerings.
Limitations
Doesn't Offer Built-In Support for Podcasts:  As powerful as it is, Wix doesn't offer built-in support for podcast hosting, and you'll need to use a third-party service like Libsyn.
No Audio Advertising Capabilities: Another downside of Wix is the lack of audio advertising capabilities. To monetize your podcast, you'll need to find other means.
#2. Squarespace
If you've been paying attention to the podcast world, chances are you're already familiar with Squarespace. Even if a website designed for audio is what you seek, consider giving this builder, well-known for being visually stunning, a try!
If you're seeking an all-inclusive solution that allows hosting podcast episodes straight on your website, look no further than Squarespace. It offers attractive template designs tailored towards podcasts and powerful integrated SEO and eCommerce capabilities.
Don't waste any more time! Get started with Squarespace today to revolutionize the way you share your content!
Templates (100+)
Squarespace offers stunning templates specifically designed for podcasts and exceptional built-in SEO and eCommerce capabilities.
Squarespace offers professionally crafted, modern templates that exude sophistication and make websites appear as if professionals designed them. All categories boast gorgeous designs that will leave a lasting impression on your visitors!
Check out our post on the best Squarespace templates for podcasters.
Unique Features
Podcast Hosting: Hosting your podcast audio files on SoundCloud isn't necessary; you can upload and manage them right from Squarespace instead! Create a professional-looking podcast with ease using the platform's intuitive tools.
E-commerce Potential: Squarespace offers the opportunity to monetize your podcast with merchandise and merchandising options. You can easily create eCommerce stores from which fans can purchase all sorts of products featuring your artwork or logo!
Unlimited bandwidth:  Stream unlimited audio files without worrying about hitting your bandwidth limit. This is great for podcasters with bigger podcast libraries!
Free Custom Domain: Get a free custom domain with every Squarespace plan, allowing you to customize the URL of your podcast.
Built-In SEO: The integrated SEO features make it easy to optimize your website for the best rankings, ensuring that the right people see your content.
Membership Subscriptions: Squarespace offers an integrated subscription feature so you can charge your audience a monthly fee to access exclusive podcast episodes or content.
Limitations
Limited Templates and Integrations: Squarespace has fewer templates than some of the other website builders on this list. It also has limited integrations with third-party services like podcast hosting.
No Audio Advertising Capabilities: Squarespace doesn't offer audio advertising capabilities, so if you're looking to monetize your podcast with ads, this might not be the best option.
#3. WordPress
WordPress is another great option for podcasters looking to create a website. It offers an array of features and plugins, providing you with the best tools to create an attractive podcast website.
WordPress allows you to easily upload and manage audio files, making it easy to publish your podcasts on your site. A basic understanding of HTML, CSS, and JavaScript is recommended to make the most of this web builder. However, having advanced knowledge to use WordPress is not essential.
Templates
WordPress offers an abundance of unique and customizable templates, allowing you to create a professional-looking website tailored to your podcast.
Though the templates are aesthetically pleasing and uncluttered, you may have some limitations when making changes to your page's design without a coding background.
Unique Features
Flexible Platform: WordPress offers a flexible platform that can be adapted to fit any website. It's perfect for podcasts because you can customize the design and layout of your site however you want!
Easy Audio Uploading/Management: With WordPress, uploading and managing audio files is very simple. You can easily drag and drop audio clips into posts or use the plugins to upload your podcasts directly.
Third-Party Integrations: WordPress gives you access to various third-party integrations like podcast hosting services and audio players. This makes it easier to share your podcasts on different platforms and get the best out of them!
Built-in Social Sharing:  WordPress has built-in social sharing buttons for Facebook, Twitter, and other platforms. This makes it easier for your fans to share your podcast on their social media.
Limitations
Steep Learning Curve: Setting up a website with WordPress can be intimidating for beginners due to its complexity. To get the best out of WordPress, users must familiarize themselves with coding, HTML/CSS, and other web development strategies.
Security Issues: WordPress is known to have security issues as malicious code can easily be uploaded to your site. Make sure you take extra precautions when setting up your site to protect it from potential threats.
Difficult to Scale: As your podcast grows, it can be difficult to scale with WordPress. You may need to upgrade or switch hosting services to accommodate the increased traffic.
Limited Support: WordPress doesn't offer much support for its users, making it difficult to troubleshoot any issues.
#4. Buzzsprout
Buzzsprout is a simplified podcast hosting platform that makes promoting your podcast a breeze. Your listeners will easily be able to access episodes through the basic website provided by Buzzsprout.
Do you want to create a podcast website without the hassle? Look no further than Buzzsprout's intuitive platform! This extraordinary tool enables podcasters to launch, host, and share podcasts in just minutes. Signing up for this powerful program is easy – add your show information to the Podcast Settings tab.
Templates
Buzzsprout offers a variety of templates for podcasters to use. All templates are mobile-friendly, allowing your podcast website to look great no matter how accessed.
Unique Features
Video Soundbite: Buzzsprout allows you to create a video soundbite of your podcast. This is great for enticing potential listeners with a quick preview before they commit to listening to the entire episode.
Advanced SEO: Buzzsprout helps you optimize your podcast website by providing advanced SEO tools, such as editing titles and descriptions. These will help get your podcast higher up in search engine results.
Integrations: Buzzsprout integrates smoothly with other major podcast networks, social media, and streaming sites. This makes it easy for your audience to find and access your podcast, no matter its platform.
Magic Mastering: Buzzsprout's AI-powered tool, Magic Mastering, automatically cleans up and optimizes your podcast audio. This helps ensure your podcast sounds professional and of the highest quality.
Transcription: Buzzsprout also offers automatic transcripts of your podcast episodes, which can be helpful for accessibility and SEO purposes.
Limitations
Limited Design Options: Buzzsprout offers limited design options for creating a website – there are only three templates to choose from, and customizing them is difficult.
Limited Analytics: Buzzsprout provides basic analytics on who is listening to your podcast and how much, but it does not offer comprehensive insights into user engagement. This can make it difficult to understand how engaged your audience is.
No Live Streams: Buzzsprout does not support live streaming of podcasts, so you'll need to use a different platform if that's something you're looking for.
#5. Podbean
Podbean is a podcast hosting platform designed to equip audio content creators with every tool they need. It provides access to social media marketing and features an intuitive site builder and a wonderful selection of website themes that appeal to any aesthetic preference.
Podbean is an easy-to-use platform that makes it effortless to create a podcast in no time. Register for the free plan, choose your custom subdomain, and you'll be ready! It's just as hassle-free as it sounds – start creating immediately with Podbean.
Templates
Podbean grants access to free and paid themes, all modern and professional. Plus, each theme is optimized for mobile devices, so your website will look great no matter where it's viewed from!
Get creative with your website design by customizing the header and background images, adjusting the theme color, and tweaking font colors and styles. With this basic set of customization options, you can create a unique look tailored to your tastes!
Unique Features
SEO Meta Tags Plugin: Podbean's SEO meta tags plugin makes it easy to optimize your podcast website for search engines. With this feature, you can customize page titles and descriptions and add keywords to help your podcast rank higher in search engine results.
Podcast Monetization: Podbean allows you to monetize your podcast with the help of its sponsors. This is great for those looking to generate some extra income from their podcast.
Live Streaming: Podbean offers a live streaming feature so you can connect with your audience in real-time. This is great for special events, Q&As, or just chatting!
The Analytics Tool: Podbean's analytics tool is incredibly tailored for this niche, offering you a comprehensive look at your listener retention rate and daily download numbers. Its limitations are few – giving you insights that can help make informed decisions to grow your podcasting success!
Limitations
Paid Plans Only: Podbean does not offer a free plan, so you'll need to upgrade to a paid plan if you want to use the platform.
No Storage Limit: Podbean does not have a storage limit, so you'll need to be aware that it can take up a lot of space on your server.
Limited Amount of Customization:  While you can customize your website to a certain degree, there are limited design options and customization features.
#6. Simplecast
Simplecast is a podcast hosting platform that provides users with the tools and technology to create, publish, and distribute their podcasts easily. It offers an extremely user-friendly interface along with powerful analytics to help you gain more traction for your podcast.
Overall, Simplecast is a great choice if you're looking for an easy-to-use podcast hosting platform with powerful analytics. With its intuitive user interface and comprehensive set of features, it's sure to make your podcasting journey more enjoyable!
Templates
Simplecast has a selection of pre-designed templates that make it easy to customize your website quickly and effortlessly. These themes are modern, responsive, and designed to capture the attention of all audiences.
You can also customize various features within the themes, such as fonts, colors, backgrounds, logos, images, and more, to further personalize your website!
Unique Features
Analytics Dashboard: Simplecast's powerful analytics dashboard makes it easy to track your podcast's performance and gain valuable insights into your progress.
Podcast Monetization: Simplecast allows you to monetize your podcast with the help of sponsors, allowing you to generate some extra income from it.
Social Media Integration: Simplecast has built-in support for social media platforms such as Twitter, Facebook, and Instagram. This makes it easier to share and promote your podcast on those networks.
RSS Feed Generation: Simplecast automatically generates an RSS feed based on your settings to be added to iTunes or other podcast directories.
Limitations
No Free Plan: Simplecast does not offer a free plan, so you'll need to upgrade to a paid plan if you want to use the platform.
Limited Customization Options: The customization options are limited compared to other podcast hosting platforms.
Not Ideal for Large Podcasts: Simplecast may not be ideal for larger podcasts as they have limited storage capacity.
#7. PodcastPage.io
PodcastPage is an innovative website builder crafted to allow users to create their podcast site in a matter of minutes without any coding experience.
This platform will provide you with all the necessary tools to manage your show's website, including a straightforward visual editor. With this useful tool, you can effortlessly drag and drop elements like text and images onto the page without waiting for any delays – it updates in real time!
Templates
PodcastPage offers a selection of professionally designed templates for you to use on your website. Themes range from minimalistic and modern designs to more colorful and vibrant options – all of them are responsive so that they will look great on any device!
Unique Features
Customizable Audio Player: PodcastPage provides a customizable audio player on your website, where visitors can listen to your podcast directly from the website.
Ability to import podcasts from most podcast hosts: PodcastPage allows you to easily import podcast episodes from popular podcast hosting platforms such as Anchor, Castos, and Simplecast.
Integration with Apple Podcasts & Other Directories: You can add your podcast directly to Apple Podcasts and other major directories by connecting a few simple steps.
YouTube import option: PodcastPage also allows you to import your podcast directly from YouTube.
Limitations
Limited Templates & Design Customization Options: The available templates are limited, and the design customization options are also not very extensive.
Limited Storage: The free plan offers a limited storage capacity, so it may not be suitable for larger podcasts.
#8. Podcast Websites
Podcast Websites are your one-stop shop for creating, growing, and monetizing your podcast. Not only do they provide features tailored specifically to podcasters – such as website building and development tools, 24/7 personal support, and unlimited podcast hosting services.
But also an easy drag-and-drop design interface enables even novice users to construct a stunning podcast website in mere minutes! With this user-friendly platform, you'll have the necessary resources for success.
Website Designs
Podcast Websites provide a wide array of website design options to suit your branding needs. Whether you're looking for a more professional and sleek aesthetic or something fun and creative – they have it all! You also can customize any template with your images, colors, fonts, and more.
Unique Features
Robust Support: Podcast Websites offer 24/7 personal support, so you can have all your podcasting queries answered at any time!
Monetization Options: Podcast Websites allow you to monetize your podcast by integrating payment systems such as Stripe and PayPal, so you can start making money from your podcast.
Episode Scheduling: You can easily set up an automated episode scheduling system with Podcast Websites, so you never miss a beat!
Comprehensive Learning Tools: Our platform boasts an extensive library of video tutorials and a vibrant support community, ready to answer any questions.
Built-In Email Integration: Create and send personalized emails to subscribers with our built-in email integration feature.
Powerful marketing and automation technology: Leverage the power of AI and Machine Learning to get more listeners, grow your audience, and reach new heights.
Limitations
Limited Design Options: While there is a range of website design options, the options are still limited.
Limited Automation Tools: The automation tools available are limited and may not be suitable for larger podcasts.
Limited Scalability: The platform offers limited scalability, so it may not be suitable for larger podcasts.
#9. Webflow
Webflow gives designers the power to produce beautiful, custom-built websites with a visually stunning canvas–all without any coding!
Sign up for free on the platform and build amazing experiences tailored to your audience – no coding or design experience necessary!
Customizing your page with the drag-and-drop editor allows you to switch out text, images, videos, and other components to achieve the desired look.
Unique Features
Free to Use: There is no cost associated with using Webflow, making it one of the most affordable website-building solutions on the market.
Easy Drag-and-Drop Interface: The drag-and-drop interface allows you to easily add, move, or remove content with a few simple clicks.
Growth-Focused Plans: As your website grows, Webflow has plans to match – from Basic to Pro and even Agency.
SEO Tools: Boost your website's visibility with the built-in SEO tools, from optimizing images to setting meta tags and titles.
Limitations
Requires 3rd party tools: To launch your podcast, Webflow requires you to use third-party tools as it is not a dedicated podcast website builder.
#10. Castos (Podiant)
Castos is an all-in-one podcast hosting and website builder that gives you everything you need to launch a successful podcast. With Castos, you can launch your show within minutes and grow it into a thriving production.
The platform provides an intuitive drag-and-drop podcast website builder as well as analytics tracking and monetization capabilities. No coding experience is required – just pick one of the pre-designed templates and customize it with your own imagery to create a stunning representation of your podcast.
Unique Features
Intuitive Website Builder: Create a beautiful podcast website in minutes using the drag-and-drop interface or take advantage of pre-made templates for faster setup times.
Live Recording Capabilities: Record on the go with Castos' live recording feature that allows you to capture audio straight from your phone.
Analytics Tracking: Monitor your podcast's performance with built-in analytics tracking, giving insight into which episodes and topics are most successful.
Monetization Options: Monetize your podcast content with integrated payment processing solutions like Stripe and PayPal.
Limitations
Limited Customization Options: While the platform has a range of design templates to choose from, some users may be limited by the lack of customization options available on Castos.
Limited Growth Capacity: The platform is best suited to podcasts just starting and may not be suitable for larger productions.
No Embedding Options: Castos does not offer any embedding or syndication options, so those looking to expand their reach may need to look elsewhere.
Things to Consider Before Choosing
Here are things to consider before you choose the best podcast website builders:
Ease of Use
When evaluating a podcast website builder, ease of use should be your most critical factor – no matter your level in digital and technical design.
When you choose an easy-to-use website, you'll be able to spend more of your time crafting and refining your podcast instead of wasting it on website design.
Templates and Themes
Themes and templates create the basic look and feel of your podcast website, so they can be a make-or-break factor in deciding which platform to go with.
Make sure that the themes available on your chosen platform suit your podcast's look and its target audience.
Customization Options
Having customizability options available is important for any website – but especially for a podcast website.
Depending on the platform you choose, there may be limits to how much customization you can do or certain features that are not supported.
Make sure to investigate what customization options are available before committing to a platform.
Apps and Plugins
If you're looking to extend your podcast website's functionality, apps and plugins are a great way to do it.
Look for podcast website builders that offer a wide range of apps and plugins that can help you add extra features like audio players or social media integration.
Marketing Tools
Unlocking the potential of various marketing instruments can help you widen your circle and optimize communication with those who follow or are fans of your social media accounts.
Valuable features include tools that permit users to showcase live feeds from their respective channels and integrate MailChimp into their websites.
SEO Support
Search engine optimization is an essential part of any website, and your podcast website should be no different.
Look for platforms that offer built-in SEO tools like meta tags, keywords, and URL optimization to help you get better rankings in search engines.
Monetization Options
If you want to monetize your podcast, look for a platform with integrated payment processing solutions such as Stripe and PayPal for easy setup.
Some platforms offer additional monetization options, such as ad management and subscription services.
Related: How to Make Money Podcasting
Analytics Tracking
Having access to analytics for your podcast website is essential – it's one of the best ways to understand how your audience is engaging with your content.
Look for a platform that offers detailed analytics tracking to get insights into where your listeners are coming from and which episodes are most successful.
Help and Support
In case you run into any issues while using the platform, having access to help and support is essential.
Look for platforms that offer comprehensive customer services options such as email, chat, and phone support to get assistance when needed.
Pricing
Finally, pricing matters when it comes to website builders. Make sure to research the different plans and packages available and any other fees or charges that may crop up.
Conclusion
Choosing the right podcast website builder can be a daunting task, but with the right research and analysis, you should be able to find one that meets your needs.
From the ease of use to monetization options, consider all the above aspects before making your final decision. Good luck!
Frequently Asked Questions (FAQs)
Q: Which is the best website builder?
That depends on your own needs and preferences. Different website builders offer different features and functionality, so it's important to research the options available and choose the one that best suits your needs. That said we generally recommend Wix for podcast websites.
Q: What are some tips for creating a podcast website?
Make sure to customize the website's theme to best suit the look of your podcast and its target audience. Additionally, investigate what plugins are available for extra features and look for integrated monetization options like payment processing solutions and ad management. Finally, ensure analytics tracking so you can understand how your audience engages with your content.