Google Hangouts is a fantastic choice to consider when you want to utilize free recording options for your podcasts. It provides a reliable platform that most guests will know how to use. It even works decently for those who access your content from a slow computer or spotty cellular connection.
Although Google Hangouts does provide some benefits, there are limits to the audio quality you can use. All participants in the podcast are recorded on the same track, and there can be some glitches in the eventual sound while prepping it for the episode.
Your file format will be .MP4 or .M4A with this option, so you'll need to verify that the recording will be editable with your current workflows.
Related: How To Make An Exceptional Video Podcast and How to Start a Podcast With Someone Far Away.
How to Record Interviews on Google Hangouts
You'll need to use a third-party recording tool to record interviews or content through Google Hangouts. There isn't a native option available with this platform.
The best tools let you record a video call, choose to capture the audio, and include PowerPoint slides or other screen activities. Once the recording stops, you can save it to your local drive, a cloud-based service, or anyone who wants the information.
Before you get started, it helps to prepare your screen to record with Google Hangouts to prevent needing to re-record items.
Choose the video tab from your recording tool that lets you customize your settings. Once satisfied with the setup, you can choose the record or capture button to begin capturing the content.
Once the recording is complete, you can transfer the file to an embedded editor or a program like Final Cut Pro to streamline the results. Once you've finished the editing, you can insert the interview into your podcast – or use the file to complete the entire episode.
Related: How to Do a Podcast Over Discord.
How to Conduct an Informative Interview for a Podcast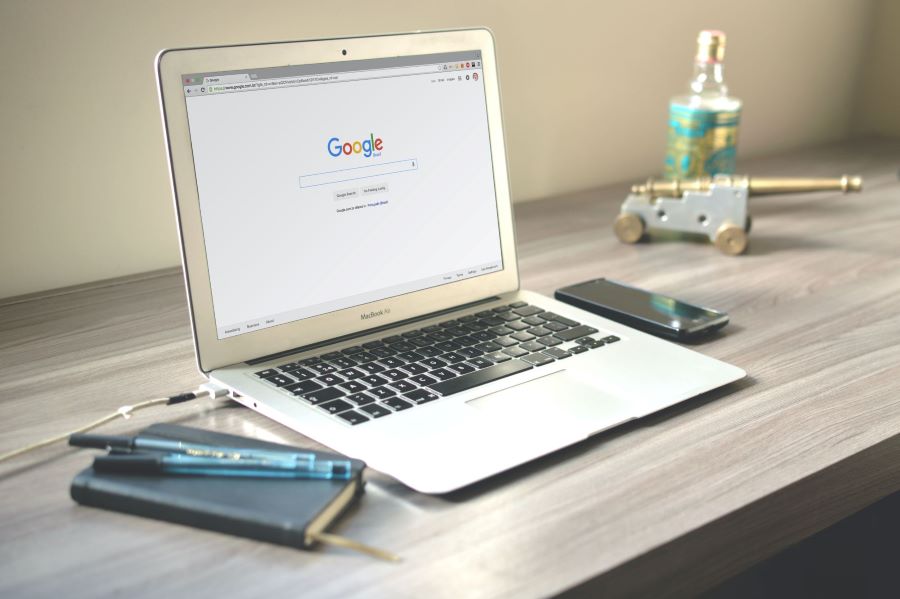 When you interview someone for a podcast, you're becoming a journalist. It doesn't matter if you're talking about video games, current events, or how to plant a better garden. Your job is to extract as much information as possible from your guest to benefit each listener.
The following interviewing techniques can help you achieve that goal. Please remember to research the subject or topic thoroughly before starting and schedule the appointment for Google Hangouts to ensure the results are what you expect.
Set Expectations Early
It helps to discuss what you're working on for the podcast and why you want to speak to your guest. Try to provide a time estimate for the interview.
"It shouldn't take more than 20 minutes." If you go over that time, you might lose your guest. It also helps to cover any follow-up steps that might be needed.
Ask the Right Questions
The best interviews use open-ended questions because they require a response from your guest beyond "yes" or "no." If someone provides information, try to ask for specific numbers, examples, or references.
A great final question to ask is some variation of, "Is there anything else you'd like to share with our listeners today?"
Cover the Basics
People get nervous when they're interviewed, even for a startup podcast. When you can ask a few easy questions, it'll help them get settled into the process. Have them say and spell their name, confirm their job or title, and any relevant background information.
If you're not entirely sure what someone's job responsibilities are, this segment of the Google Hangouts interview is an excellent time to get clarification.
Use Active Listening Techniques
Instead of going into an interview to ask your pre-planned questions and nothing else, actively listen to each response. You might have follow-ups to ask. That's why recording your interview is essential.
If you get caught jotting notes or writing information, you could be distracted from the topic to miss a follow-up question. Don't forget to ask for permission to record before you begin.
Talk About Them
It's only natural to want to talk about yourself in a two-way conversation where the interviewee talks about themselves. It might be tempting to chime in with an opinion or a story, but limit that as much as you can. You can always add personal details in the editing stage of your podcast.
When talking about a specific subject, it helps to keep the conversation on the right track. Some people like to tell stories or ramble, so you may need to move things in a different direction. Try to remind the interviewee about what you're discussing as you move to the next question.
Is It Worth Using Google Hangouts for Podcasts?
Google Hangouts is useful for podcasters because it creates another contact option for potential guests. When you have a recording tool that captures this content, you can easily transition it into your next episode.
Free recording options include Movavi Screen Recorder, Loom, and Mobizen. For further reading, you can check out our list of best microphone app for Android users.
People feel more comfortable in spaces that they know. That's why Google Hangouts is a popular choice for conversations.
If you can ask hard questions in a comfy space, you're more likely to get useful information that your listeners will appreciate. You may also be interested to read our guide on how to record a podcast on Skype.
Related: 17 Best Podcast Recording Software for Mac and PC [2023]