Beats by Dre are iconic headphones that are designed by multiple grammy-winning rapper and producer Dr. Dre. His brand is renowned for studio-like audio quality, and luxurious, comfortable designs.
The Powerbeats 3 are wireless in-ear headphones that are specially designed for sports use. They can endure long, sweaty workouts without falling out since they hook securely over each ear. These earphones retail for $200, so are they worth the investment?
In this article, we will be reviewing the Powerbeats 3, detailing the main features, design, and sound quality, before reaching a verdict on whether they are worth the money!
Related: Top 10 Best Podcast Headphones | Buying Guide
Powerbeats 3 – Design
As of 2014, Beats by Dre was bought by Apple. The marriage of these two technology moguls has been hugely successful as Beats by Dre has combined its cutting-edge audio technology with Apple's lavishness. The Powerbeats 3 are a perfect example of this.
The earphones conveniently connect to your device via Bluetooth and have a wire connecting them. Although this is a little old school, it does mean that you won't easily lose an earbud as with many other wireless options.
The product is very lightweight and compact, making it great for traveling. The earphones can be tossed into a handbag or suitcase, taking up hardly any room.
The earphones are made with a long-lasting plastic that feels smooth to the touch. While the plastic looks somewhat cheap, they are very durable and won't scratch easily.
The Powerbeats 3 can be purchased in a variety of colors, to suit everyone's taste. Here are the five color variants:
Flash Blue
Shock Yellow
Siren Red
Black
White
Cable Functionality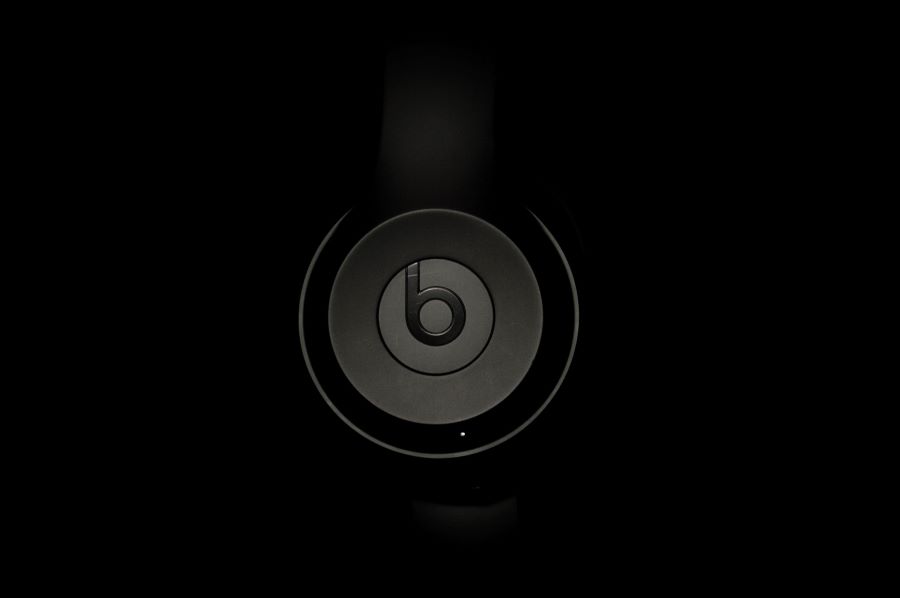 The earphones have a retro feel to them, as they are joined by a cable. The wire has a remote which can be used to turn the volume up or down, play/pause audio, skip songs, and answer the phone.
The cable features a built-in microphone that produces clear audio and allows you to take calls without having to take off the earphones.
Another great feature is the convenient wire-tightening mechanism, which allows you to quickly adjust the wire on the go. This makes adjustments very smooth and user-friendly.
Related: Beats Solo 2 Wireless Review 2022: Are They Worth It?
Ask Siri
Since the Powerbeats 3 earphones are an Apple product, you can do voice commands through Siri. You can ask Siri to do things such as change the volume controls or skip songs without having to lift a finger.
Siri makes things very convenient and means you don't just have to use your device or the earphone remote located on the wire.
If you don't want to use Siri or the earphones' remote, you have the third option of controlling the Powerbeats 3 by using the lock screen of your device, or through the app that you are listening to.
Bluetooth Connection
The Powerbeats 3 feature Apple's famous H1 chip, which improves the Bluetooth experience through a super-fast connection, and extends the battery life of the earphones.
The H1 chip also significantly strengthens the Bluetooth signal, even to the point where a connection can be established through walls! Even if you're in harsh weather conditions, the H1 chip will ensure that you can still listen to your device.
The earphones arrive with an indicator light and a power button. When you press this button, the indicator light will flashes repeatedly, showing that the Powerbeats are ready to pair.
Unfortunately, this power button can be annoyingly difficult to find. It is located on the top of the left earbud but it isn't raised enough to be obvious. Sure, this makes the earphones look very seamless, but if you're hurriedly trying to find the button or are wearing any gloves, it can be a bit of a task.
Related: HyperX Cloud Alpha S Review: Is It Worth the Upgrade?
How to Connect Powerbeats 3 to iOS Device
To connect the earphones to an iOS device, simply hold them close to your device and press the power button on the earphones. Then your device will automatically ask you to connect to the Powerbeats, and you're good to go!
Once you have connected the earbuds to your iOS device once, it should automatically connect the next time.
When you go to use the earphones a second time, they will take a few seconds to connect, and when they're good to go you will hear a short beeping sound.
How to Connect Powerbeats 3 to Android Device
If you're an Android user, don't worry because you can still enjoy these earphones. Start by downloading the Beats App for Android and open it up. Then press the button on your Powerbeats and press "Connect".
To ensure your earphones are discoverable, press the button and make sure the indicator light is flashing.
Here are some more key specifications for the Powerbeats 3:
Chip – Apple W1 Chip
Driver Size – 10mm
Sensitivity – 96 dB
Frequency Response – 20 Hz
Cable Length – 130 cm
Weight (Including Packaging) – 1 oz/29 grams
Powerbeats 3 – Key Features
Partially Waterproof and Sweat-Resistant
The earbuds are perfect for gym-goers, as they are sweatproof. This means that they won't fall out during your workouts, and will stay secure for every fitness session.
They also claim to be waterproof, however, they do not have an IPX rating, so it's difficult to know just how waterproof they are. They are definitely splash-resistant, but you should avoid submerging them, as this will cause electrical damage.
Charging and Run Time
The Powerbeats 3 use a standard USB charging port and their fast charging time is unmatched! They operate with Fast Fuel Charging, where just five minutes of charging will enable an hour's worth of battery. This means it only takes one hour to fully charge and get your 12 hours of playback time.
This feature is handy if you have forgotten to charge the earphones, and are in a rush to leave the house. As long as you have five minutes, you'll be able to rock out on your commute to work.
The battery life of these Bluetooth earphones is fantastic. Of course, the run time depends on how high you have your volume, but the average run time is 12 hours!
This is a much longer run time than other chargeable earbuds on the market, and it makes the headphones very travel-friendly.
Related: How to Charge Your Earbuds
Comfortability
The earphones feature a classic ear hook design, which keeps them securely in place all day long. The hook is made of plastic and is very comfortable to wear.
This black plastic is very durable and doesn't look cheap.
This material can withstand heavy workouts and long hours of traveling without wearing down quickly.
The earbud hooks can be bent to the individual's ear and will retain this shape for the next use. This means the earphones can be personally-tailored to everyone's unique body, for the most comfortable listening experience.
One drawback of the hooked design is that it means the seal of the earbuds isn't always a snug fit. This is because the outside hook slightly draws out the earbud, which can take away from their comfortability and overall sound quality.
Also In the Box
The Powerbeats 3 come in neutral cream packaging that accentuates the color of the earphones. The box contains:
Powerbeats 3 Earphones
Black silicone carry case
4 x pairs of silicone tips
USB charging cable (USB-A to Micro USB)
Product Instructions
Warranty Card
Some users have noted the carry case is a little on the small side, so it can be annoying trying to squeeze them into it if you are in a rush.
Silicone Tips
The Powerbeats 3 arrive with four pairs of different-sized silicone ear tips (small, medium, and large).
This range of ear tip sizes means that there is a perfect fit for every user, rather than an uncomfortable universal size. We found the silicone tips to be very soft and comfortable during long use.
Sound Quality
A set of earphones can look and feel great, but the product needs to have impressive audio quality, especially for such an expensive item.
Beats by Dre are renowned for creating earphone sound that outshines its competitors. As with their other models, the Powerbeats 3 offer a rich listening experience. The bass is very strong, which is typical of the brand.
The highs, at times, are a little overpowered by the lows and mids, but they can still be heard clearly. Some users have noted that there is a small amount of distortion when the volume is high, but it's not too noticeable.
The sound quality isn't as studio-like as the overhead Beats by Dre headphones, but overall the Powerbeats deliver detailed audio.
One downside to the Powerbeats 3 is that they can be difficult to source. They were released back in 2017, and several retailers have stopped stocking them. However, there are still some websites where you can find the headphones, some even sell them cheaper than their $200 RRP.
Related: The Best Headset Microphones For Recording Audio in 2022
Beats by Dre Powerbeats 3 – Our Final Verdict
So, do we think the Beats by Dre Powerbeats 3 are worth your hard-earned cash?
The short answer is no. On a positive note, the Powerbeats 3 earphones deliver high-quality sound, are easy to use, and the charge time is unlike anything else on the market.
However, the hook-over ear design and use of the wire just isn't as sleek as other Bluetooth headphones and it feels a little dated. Furthermore, they aren't fully waterproof, even though they are sports earphones. For a $200 audio investment, we feel that you could get better quality earphones.
Related: Best Headphone Brands
Article Summary
To summarize, in this article we reviewed the Beats by Dre Powerbeats 3 in detail and let you know some of the product's most impressive features. Here are a few of the major selling points:
Sweat-resistant and semi-waterproof
Super-fast Charging – 5 mins charge gets an hour of battery
Different sized tips and over-ear design for extra security
After discussing the earphones, we decided that the Powerbeats 3 aren't worth the money because of their old-fashioned design and cheap feel.
We hope you enjoyed learning about the details of the Powerbeats 3 and can now make an informed decision on whether they suit your needs.
Thank you for taking the time to read our review today!
Related: Are Raycons Noise-Cancelling?