Most startups know that content marketing can help propel their business forward. The main issue is where to begin and what is the best way to achieve it? This article will break down what content marketing for startups is and introduce a well-designed strategy that you can implement right now.
What is content marketing?
First things first. Content marketing is the creation and sharing of online material that stimulates interest in your brand's products or services without explicitly promoting it. Online material can range from videos, blogs, podcasts, and social media posts.
This type of content should be useful to your target audience. Content marketing for startups is a strategic marketing approach that attracts and retains a clearly defined audience to ultimately drive profitable customer action.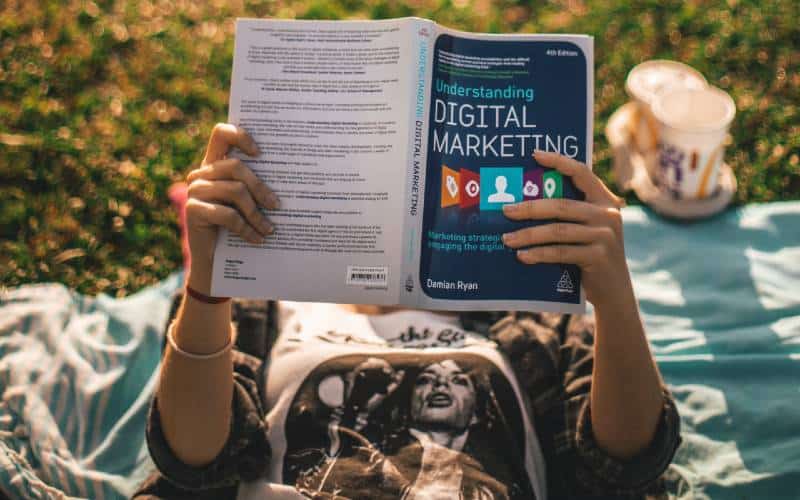 How can content marketing grow my business?
Content marketing helps you solve the issues of your prospects or customers without needing to pitch your own products or services. The content you provide should be consistent, relevant, and useful.
In other words, the content you publish should leave your customers more informed and intelligent. This is vastly different from traditional marketing which is explicitly trying to sell something.
The amazing thing about content marketing is that it can be done by small businesses and even one-man teams to grow a business. There are three main benefits of using a content marketing strategy:
Increased sales
Cost savings
More targeted and loyal customers
Take note that your content marketing will not produce instantaneous results. Once you commit to it, you have to be in it for the long term. Effective content marketing for startups requires consistency to build trust among your target audience. Knowing this, the next step is to actually create high-quality content using marketing tools that work!
How do I begin content marketing?
Content marketing for startups is integrated, not separate, from your other digital marketing strategies. You'll need to create high-quality content before implementing a social media strategy, however. A trove of useful content will not only improve your SEO, it is also the key to driving inbound traffic and leads to your website.
Build an effective strategy
Publishing informative content is at the core of content marketing for startups. But before diving in, you need to have a strategy that answers the following questions:
Why am I creating this content?
What content do I need?
How do I create content that accomplishes my goals?
As such, the first thing you need to do is to define your goals. Different companies have different goals, but for their content marketing's success, these goals can usually be summed up this way:
I want to…
Increase my website traffic
Educate prospects or customers on my product or service
Update my patrons on new things about my business
Attract prospects outside of my local area, maybe from overseas
Build my brand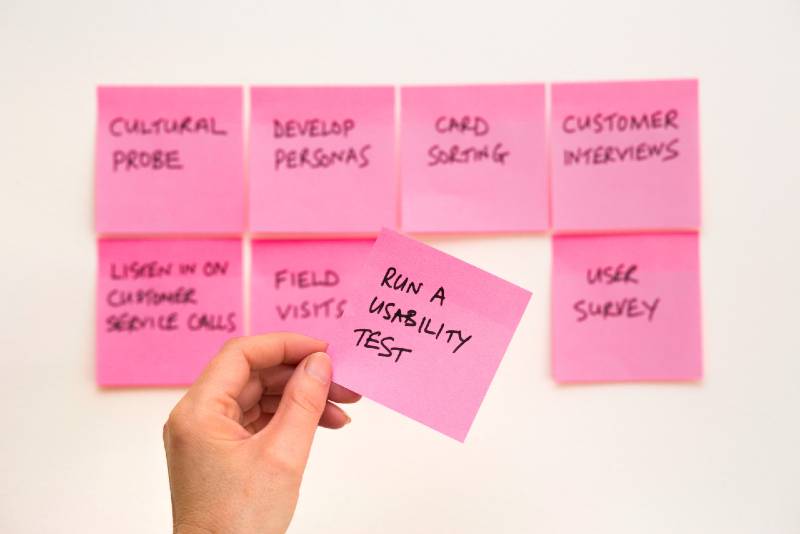 Define your goal
You must focus on just two or three of these goals—and you have to be very specific. An example would be, "I want to increase sales by 20% over the next quarter." Having this kind of specific goal will inform you of the kind of content you need to create to reach it.
Perform target market research
To be able to create content that your audience wants, you have to first know their pain points, frustrations, and desires. You have to know how to get in front of them and, when you have their attention, how to present them with information which they find useful.
Ask yourself where your ideal audience spends their time online. Is it Facebook, Instagram, or some other online platform or blog? Do they listen to podcasts? What are their biggest gripes? Is it the long commute to work or are they bored or something else? What content do they enjoy the most?
If you have an existing blog, utilizing Google Analytics will reveal your best-performing blog posts. If you already have a podcast, your podcast hosting provides analytics you can leverage, too.
But there is an even better way than mere speculation to find out more about your audience. For highly tailored content marketing for startups, you can just ask your audience directly.
One of the simplest ways to do this is by customizing a Google Form and inputting the most burning questions you might have about them. Once you have a questionnaire, you can send it through to your current customers or new visitors to find out what their biggest problems are.
Don't be afraid to ask in the questionnaire if they would be happy to chat via Skype or Zoom and follow up to dig into who your customers are and what they are looking for. These answers will be invaluable information for content marketing for startups moving forward.
Target the right keywords
Keyword research is an essential aspect of any content marketing strategy. This process allows you to find out what people are searching for on search engines like Google so you can target them when creating content for your website, social media, or podcast.
Additionally, keyword research allows you to understand your target audience better. Knowing what they search for, and the exact phrases they use, provides insight into their intentions when they key in those searches.
To begin, start searching keywords that you think your audience may be searching for. The goal here is to find keywords that have high search volumes and low-ish competition. Believe it or not, there is lots of low hanging fruit that can jumpstart your keyword research.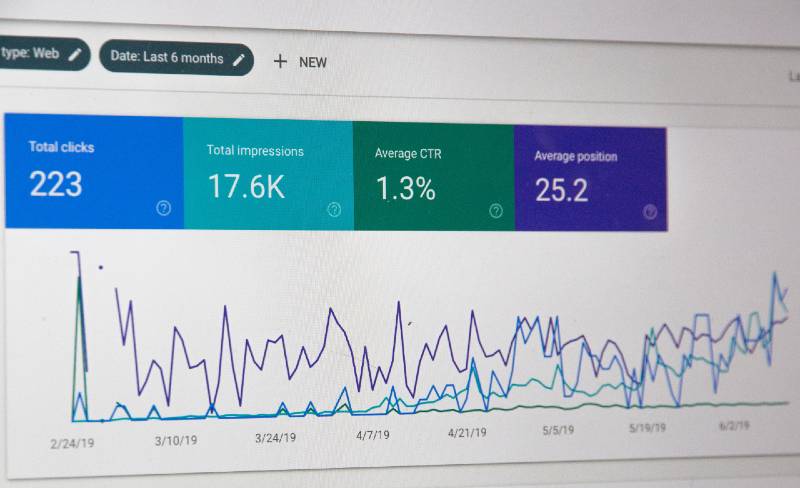 For example, if you Google "how to make a podcast," you will find that there are eight related searches at the bottom including "how to record a podcast," and "free podcast hosting," to name a couple. This information comes straight from Google and this tells you that these search terms are what people are really searching for.

There is a wide range of tools you can use for keyword research from free to paid. In no particular order the ones we suggest are: Google and YouTube Suggest, Keyword Surfer, Ubersuggest and Semrush.
Create a Content Calendar
A content calendar keeps your articles, social media posts, or podcast episodes organized as you go through the process of planning, writing, editing, and publishing content. It keeps your content strategy on track so you get to publish on time.
Tools like Trello and Google Calendar can work effectively to make sure your entire team knows what stage your content is currently at. And they work wonders to stay on track even if you are a one-person band.
Create your content
Your content needs to check several boxes so that it provides the most value to your readers. Whatever the content type you choose, ensure it's amazing by ensuring they are:
Well-written (and performed)

Watch out for correct spelling and grammar. Make sure it's easy to understand and does not use unnecessarily complex language or terminology. Videos and podcasts require a good performance or you'll risk putting listeners to sleep.

Researched

Use statistics, case studies, and examples to provide legitimacy to your claims

Media rich

Appeal to the senses. Blog and social media posts should contain plenty of high-quality and relevant images. Videos and podcasts should use well-placed editing to bring in external clips and music.

Well-structured

If written, pieces of content should use plenty of headers, subheaders, bulleted lists, blockquotes, bolding, and italics. Video and podcasting still need to flow well to keep your listeners interested.
Types of content marketing
One of the pillars of content marketing for startups is publishing content that your target audience finds useful. And though blogs are one of the most common avenues for content marketing, there are many more "vehicles" of content that you can choose from.
Which one to use is primarily informed by how your target audience finds and consumes content.
Here is a short list of content marketing types:
Blogging
Video
Podcasting
Email
Courses
Social Media posts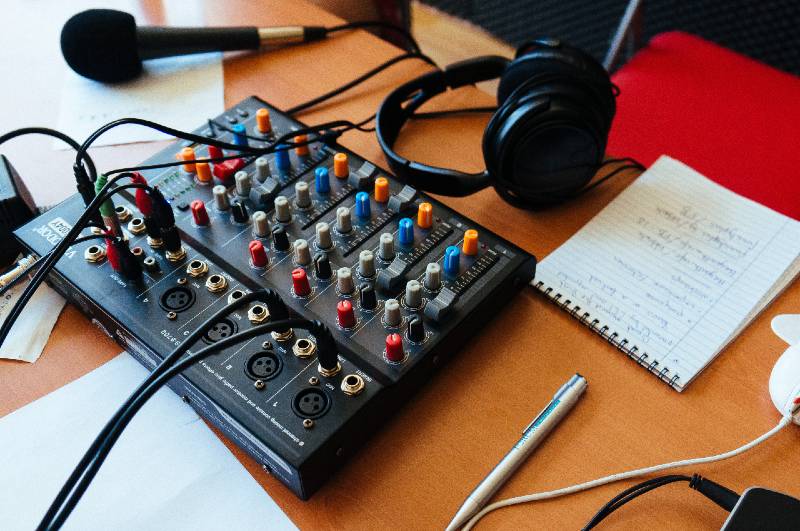 This is not an exhaustive list as there are many, many more content marketing types that you can use. But in all likelihood, your target audience consumes content in one or two of these main types.
Once you determine your target audience's preferred content type, double down on the most important one. Focus on establishing content of this type to generate a robust pool of media that will add value to your audience. You can always branch out to other types of content later on.
Creating one type of content benefits you in more ways than you might think. The content you create can be hacked—it can actually be reused and converted to another content type when you are ready for it.
For example, the blog content you publish today can be reused, rewritten, and expanded into a podcast episode in the future. You can also create a YouTube video then use the script to create an article on a similar topic later on.
As for choosing the content to reuse, checking your analytics data is the most efficient way to go about this. Your analytics will clearly show the content that your community engages with the most.
The possibilities are practically endless for content marketing for startups. Not only can you target the content type for your specific audience, but you can also squeeze out the most value from the content that you have already published.
Using podcasting as a content marketing strategy
Content marketing strategies have many faces: blogging, video, podcasting; everything is about creating content. But by and large, podcasting is the easiest and fastest way to build a fan base around your business.
The format offers your brand massive potential in reaching new audiences and standing out from an oversaturated crowd. Not only that, podcasting also has the ability to convert casual listeners into paying clients and cement the loyalty of your existing clients.
Here's an interesting statistic that proves podcasting builds a qualified audience for B2B. Did you know that 39% of SMB owners and 72% of owners of companies with 100 to 500 employees listen to podcasts? These are the people who can help you grow and the very people you want to attract as listeners.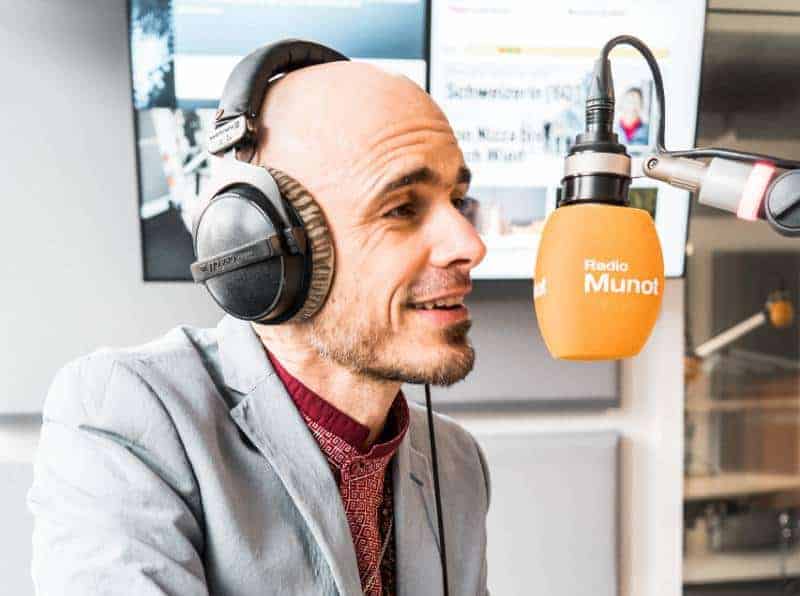 Podcasting is personal
Podcasts offer advantages that are inherent in its format. For instance, podcasting has been enjoying a rise in popularity in recent years and it does not take much technical expertise to get started.
This is compared to blog writing which is specialized but can also feel impersonal. This is due to the fact that blog writing is often outsourced so the reader does not always feel a particular attachment to the brand.
Another popular content marketing channel is video. Video formats, unlike their written counterparts, are much better at connecting with the audience. The fact is that people connect with people they can hear and see. The major obstacle to creating great content in video format is that it is much more expensive to set up, in time, money, and effort.
Podcasting is simple
At its most basic level, podcasting only requires a microphone. You also don't need an entire script written beforehand. You can improvise as you go through your episode and there is also less pressure since only your audio is recorded.
There are more advantages to podcasting. You might spend a lot of effort creating a YouTube video. But with a viewer's average attention span at only 5 seconds, this means you have just 5 seconds to convince a viewer to stay and watch your content.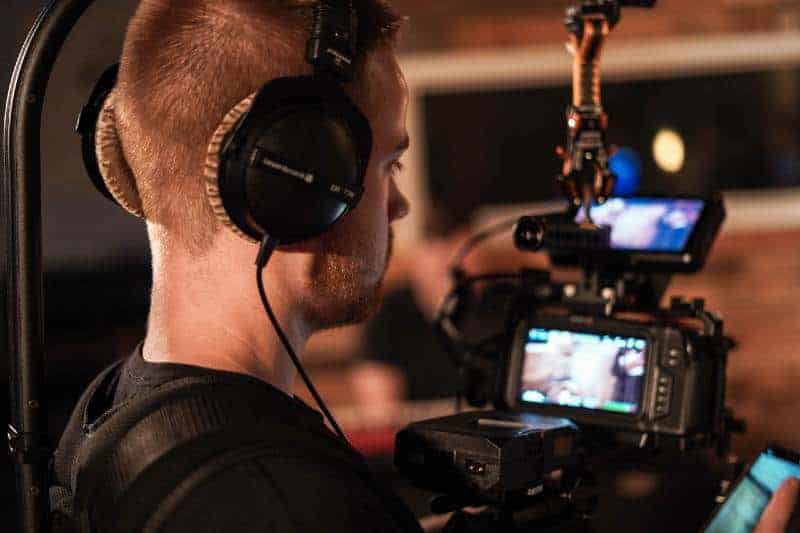 If you cannot convince someone to stay during those 5 seconds, you have already lost them and your efforts have been wasted. Compare that with podcasts where you have about a minute to convince someone to listen to your podcast.
Once that happens, they will put their earphones on, slip their phone in their pocket and you'll have them listening to your content for a better part of an hour. With YouTube videos, viewers need to give their full, undivided attention and, unfortunately, they are also a single click away from closing the video midway and moving on.
Podcast listeners can go about their business while you talk and it would still be effective at communicating your expertise and increasing their trust that you are an authority in your niche.
Collaborate with thought and industry leaders
Podcasts feature conversations that matter and this is one of its greatest strengths. Your guests, who could be business owners, entrepreneurs, or experts in their fields, will impart valuable insights from their own expertise.
This kind of value from thought leaders, the type that can be applied to their own life and business, is exactly what your listeners are looking for. This is the reason why you should take extra care in featuring guests that align with your own subject matter.
Podcasting also presents a golden opportunity to meet other business owners who operate in your space. Creating rapport with these people increases the size and value of your own network.
A bonus is that if a guest fits your niche, it's not so difficult to imagine that their own networks will also enjoy your content. Leveraging the networks of your guests is another fantastic way to expand your own reach and build yourself up as an authority yourself.
Podcast Content Marketing for Startups
Even though podcast content marketing for startups can literally be done by a single person, some of the biggest names in business have decided that there is serious value in producing a podcast. Household names like McDonald's, IBM, and even Chanel have all enjoyed massive success with their respective podcasts.
If you have decided that your business will benefit from podcasting, there are just two main points that you need to remember.
First, it is critical to follow the guidelines discussed here to correctly analyze your target market.
Second, you need to answer the question, "does my target audience listen to podcasts?"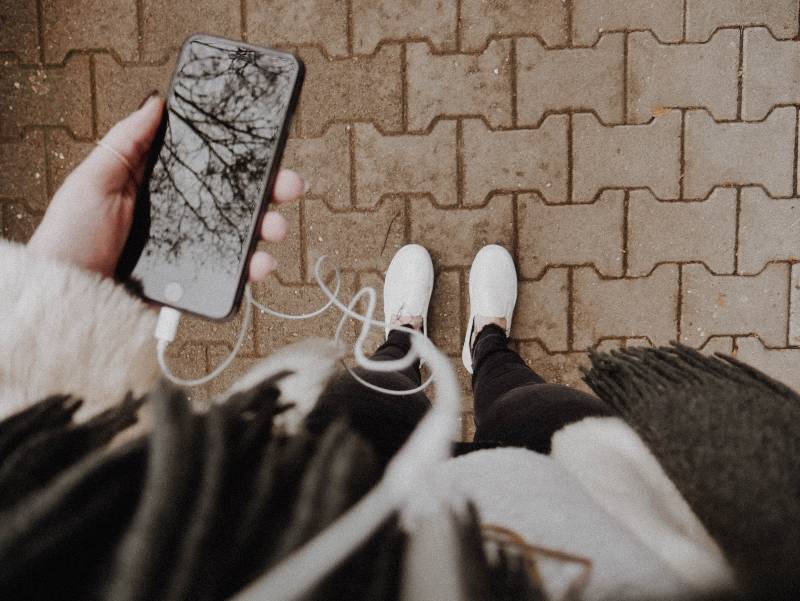 If the answer is yes, then you need to pinpoint the topics that your target audience is interested in and fill that void. You also need to see what your competition is doing and if your target audience is already getting their content elsewhere.
If this is the case, then you need to bring something unique to the table. Having a brand statement that describes your brand in the marketplace can really help you stand out.
Once you have your topics and content calendar, all that's left to do is record. Remember to publish regular episodes. Consistency is key to create trust and position yourself as an authority in your space. Aim for simple, descriptive titles and clear categories.
While using basic equipment is fine as you establish yourself, having good quality recording and professional editing will prove its value several times over. These services save you valuable time and deliver the professional quality that avid listeners expect from their favorite podcasts.
But just like the other strategies already mentioned, the professional services must align first with your content marketing strategy for startups.