Once you have an idea of the services you'd like us to do for you, head over to the order page to proceed with the purchase. To continue, complete the form with your Podcast Name and select the services from the Core Services selection. In order to access the dashboard you'll have to enter your email and a password. Then select the payment method of your choice and click on Complete Purchase.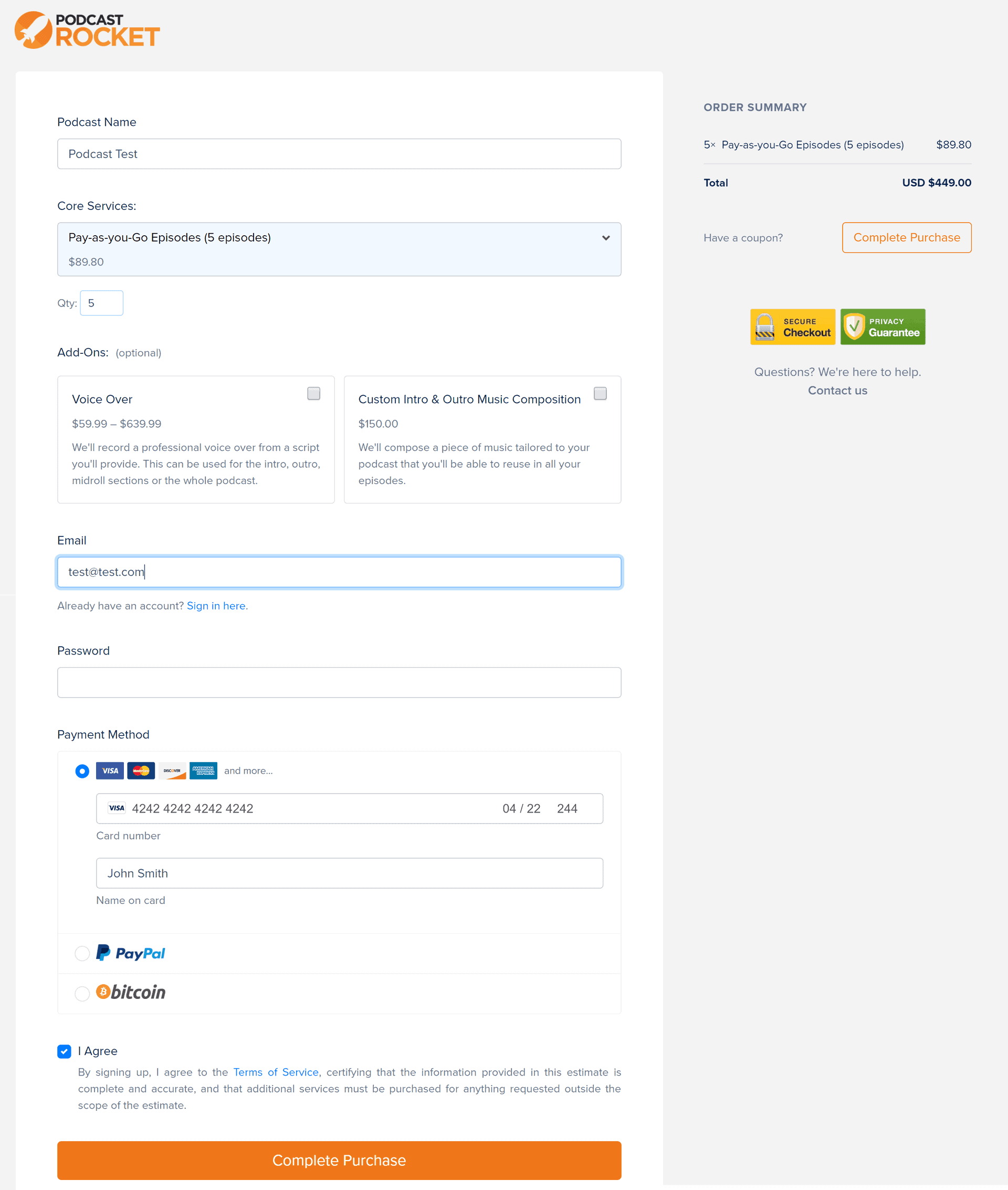 Amazing news! Your order has been processed by PodcastRocket. Now you can click on "Continue to client portal" to upload your files onto the dashboard.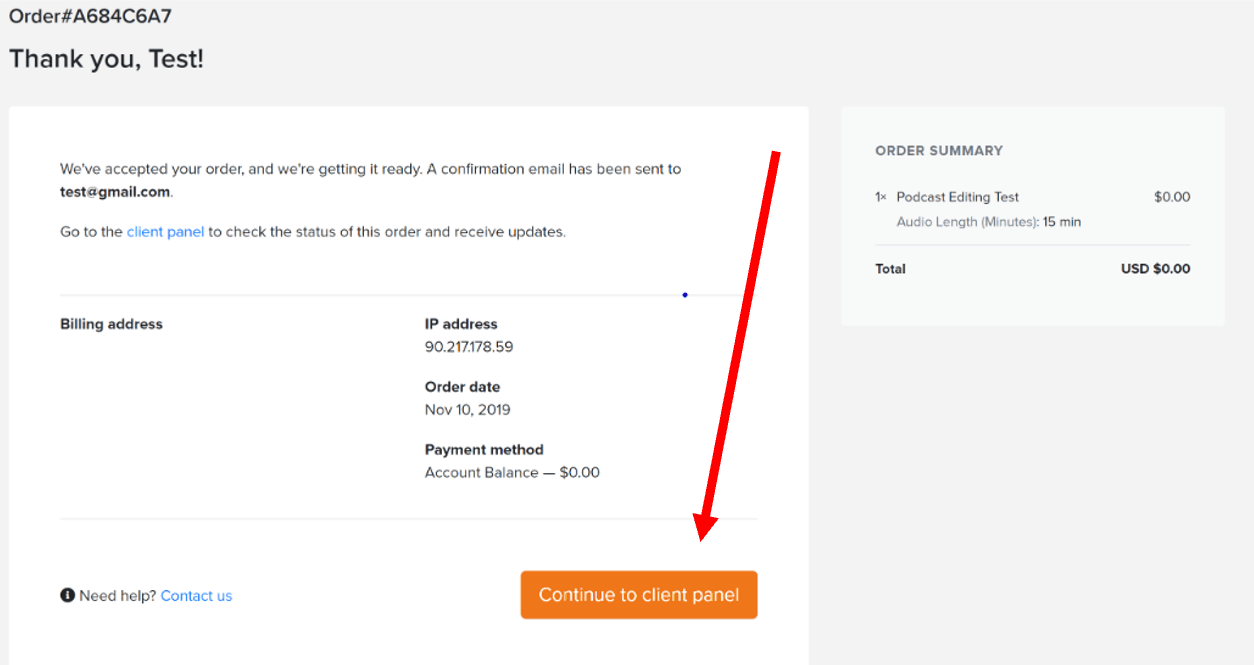 Your Own Personal Dashboard
This is your personal dashboard. On the left hand side your will be able to see your order, purchase a new episode, check your profile, your payment details and your invoices.
By default, you will always see your recent orders when login into the dashboard.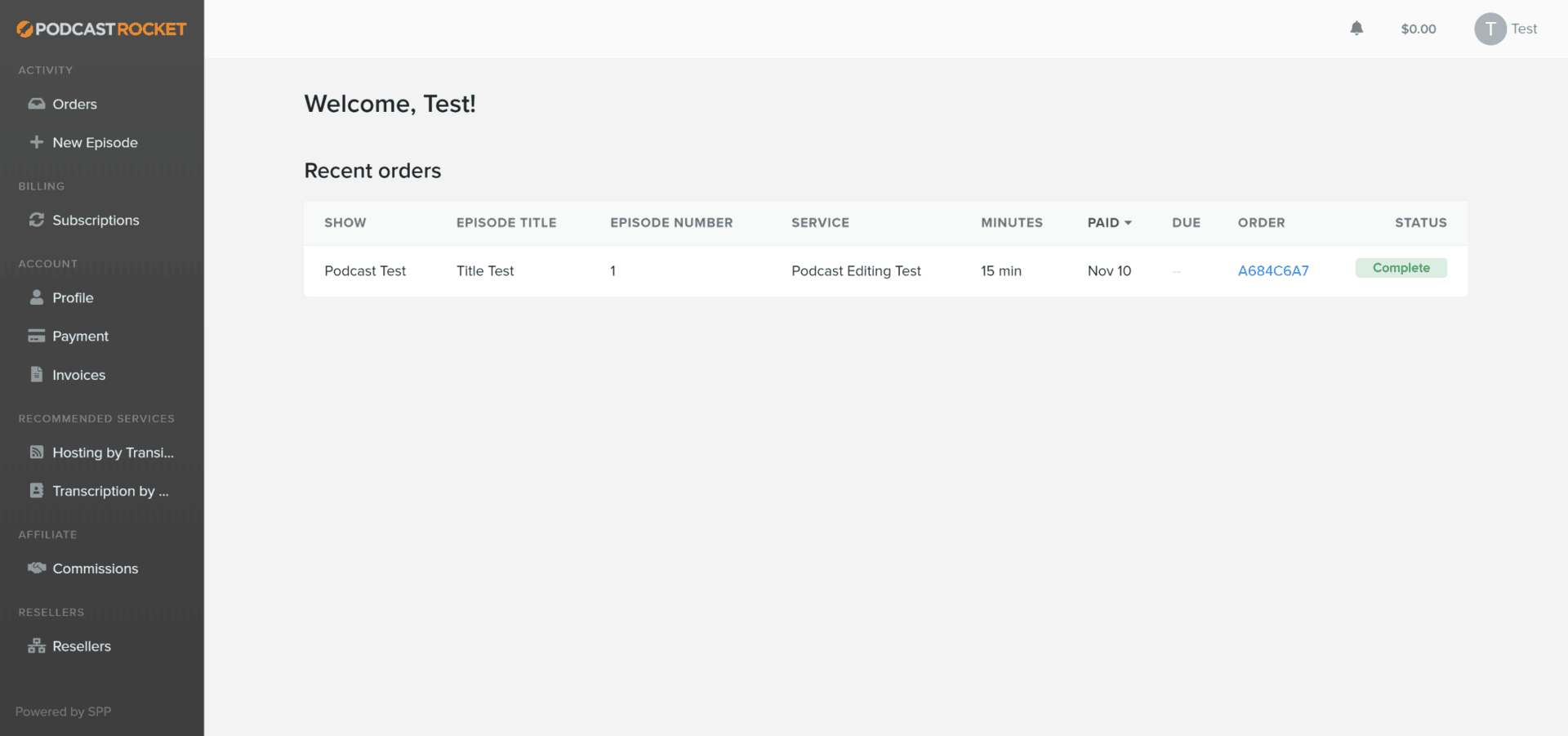 Upload Your Files And Notes
Once you've purchased an order from us, you'll be able to see the orders in your dashboard that require your attention. Go ahead and click on the "Upload your files" button to submit your files for editing.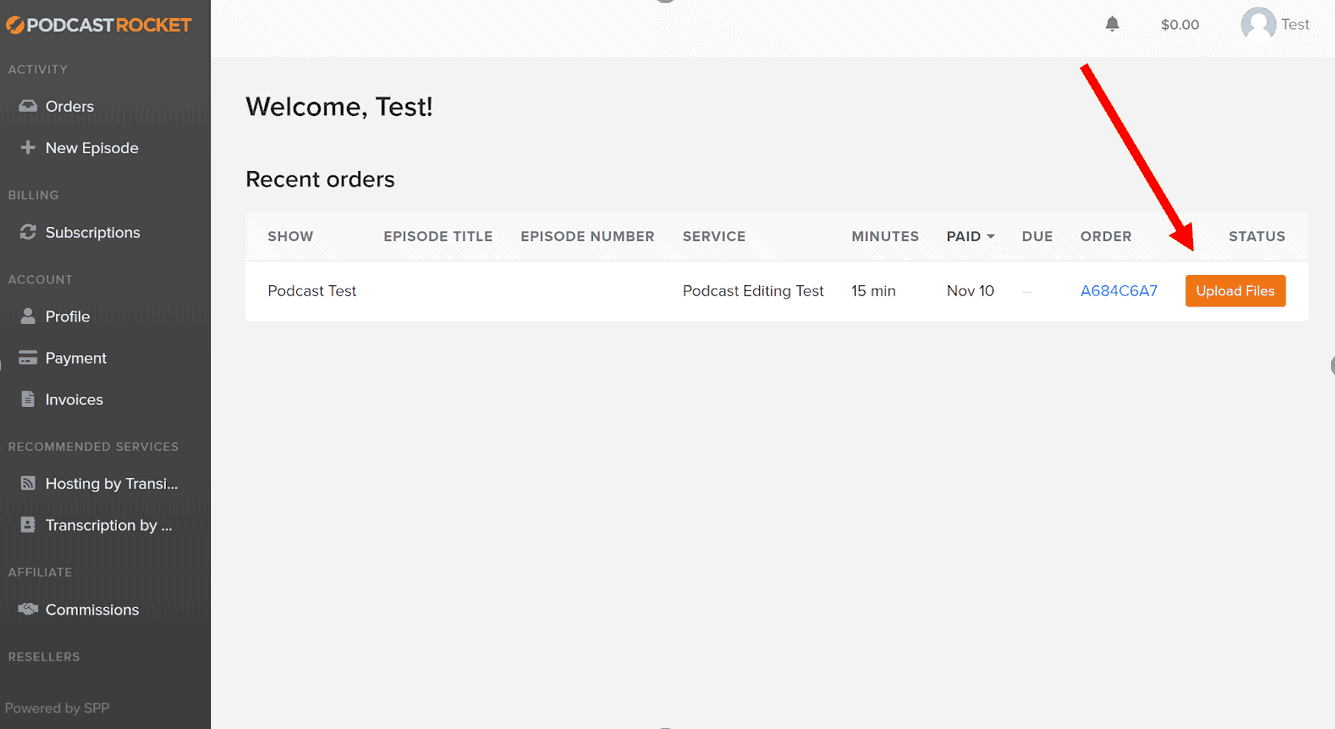 This will take you to the Order Form where you'll be able to fill in the details of your podcast and upload your raw files ready for editing.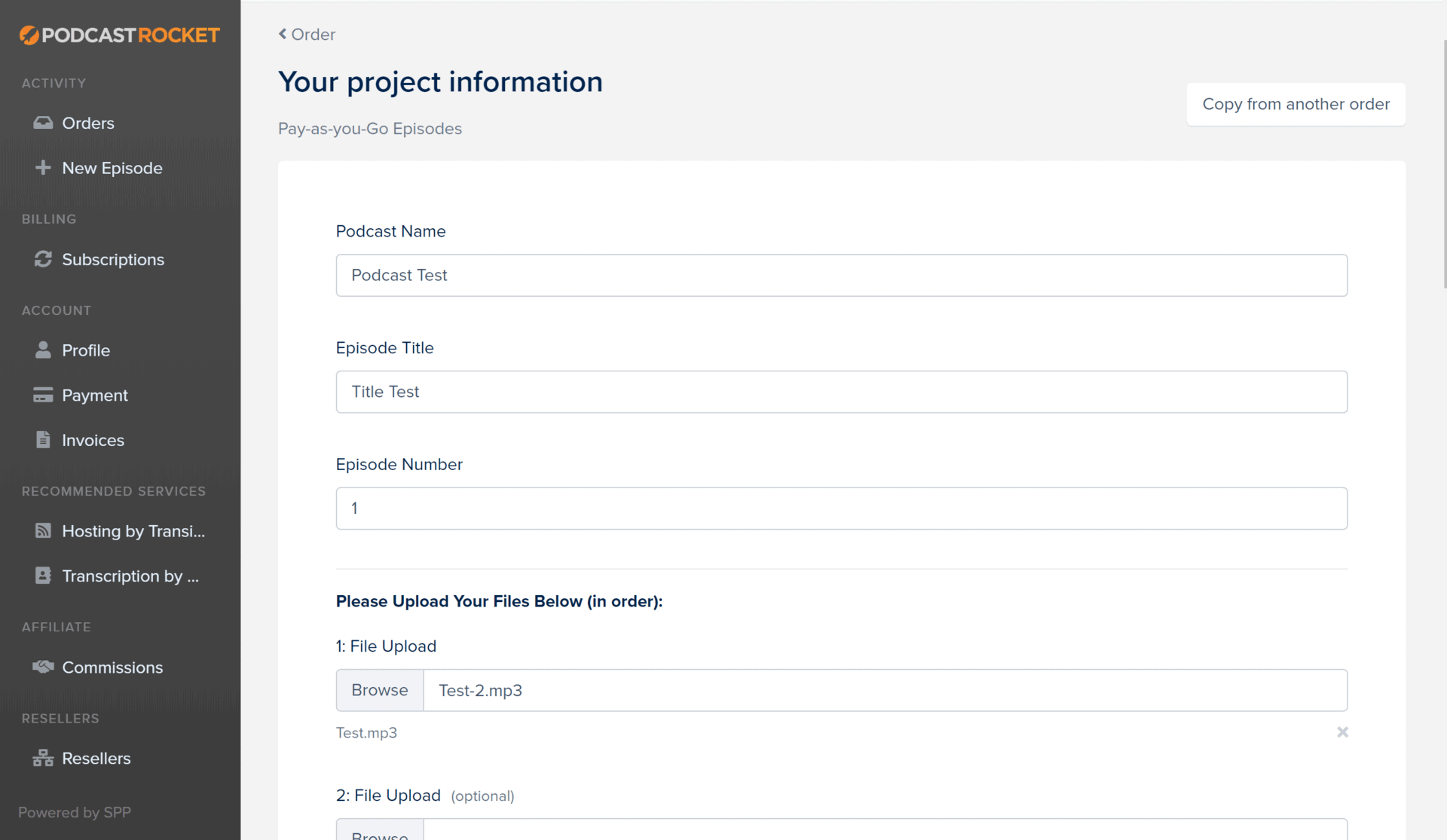 Then scroll down and fill in the editing instructions and click on Review.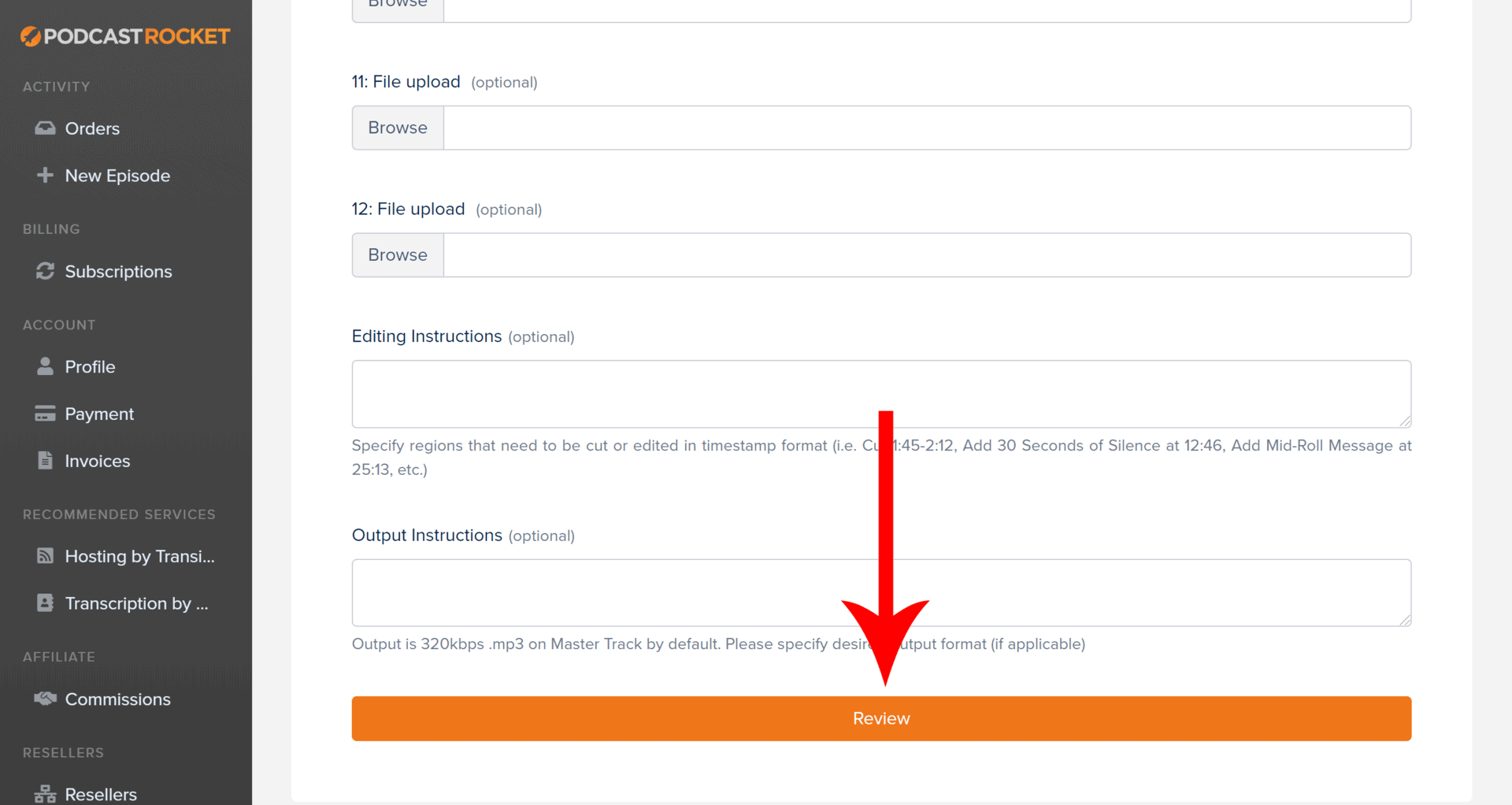 On the Review page, double check all the details are correct and all files are correctly uploaded before clicking on "Send Data".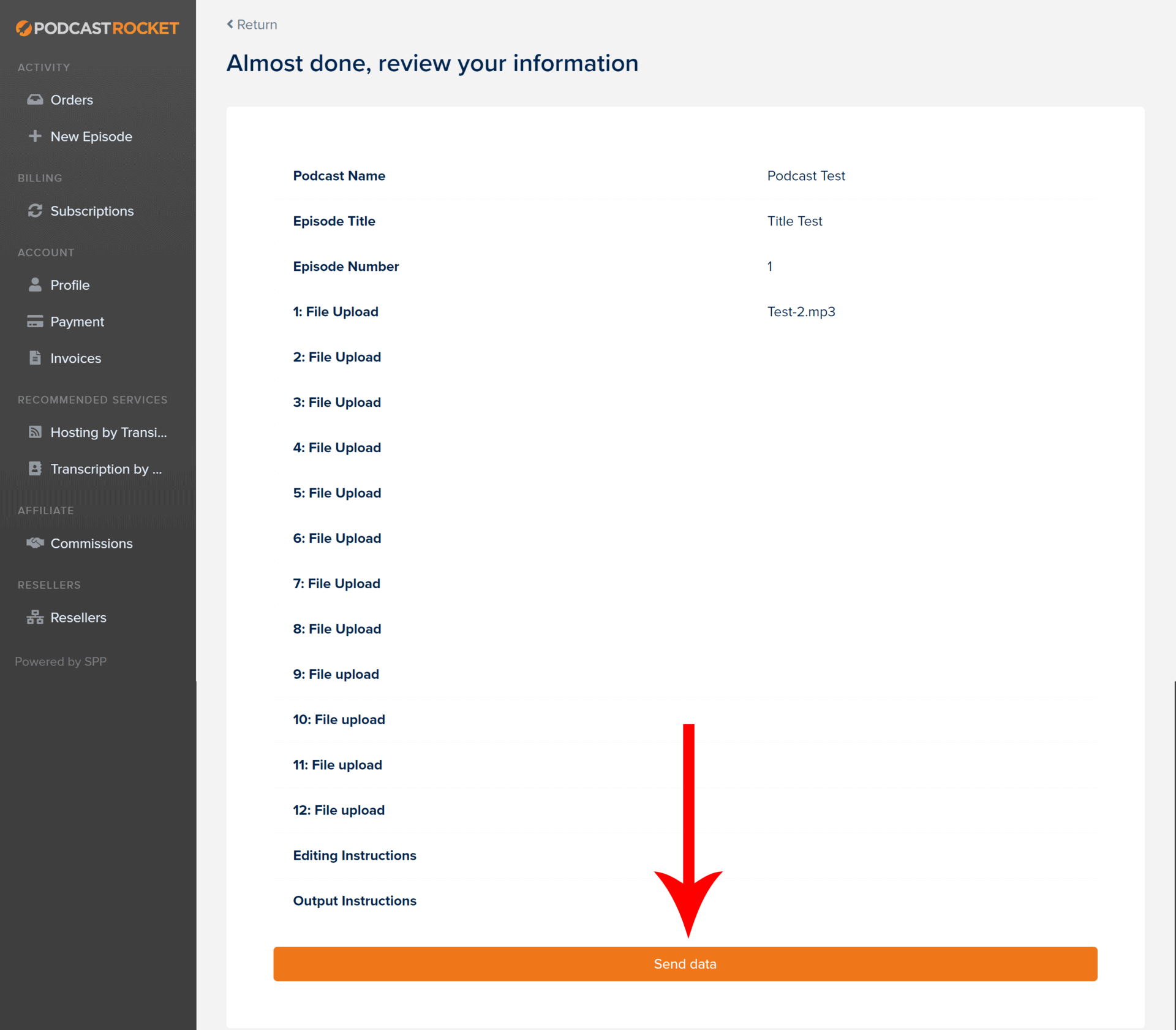 Success! Your order will be assigned to one of our production team to work on your episode straightaway.
Our team will start on your order with your raw files following the instructions you provided.
Clicking on Orders on the left hand side, you will be able to check the status of your order. Every time there is a change, you will receive a notification via the dashboard and you will get an email.

An Order will start in Pending when it needs you to add files so we can start working on it. Once you've uploaded your files and provided notes, the order will be moved by the system automatically to Submitted.
Once your Podcast Editor takes on the order, they will change the order status to Working. And when they are finished working on it, your order will be Complete.

When the order is completed, you will receive a message from our production team with a link to the output files for download. You will also receive an email.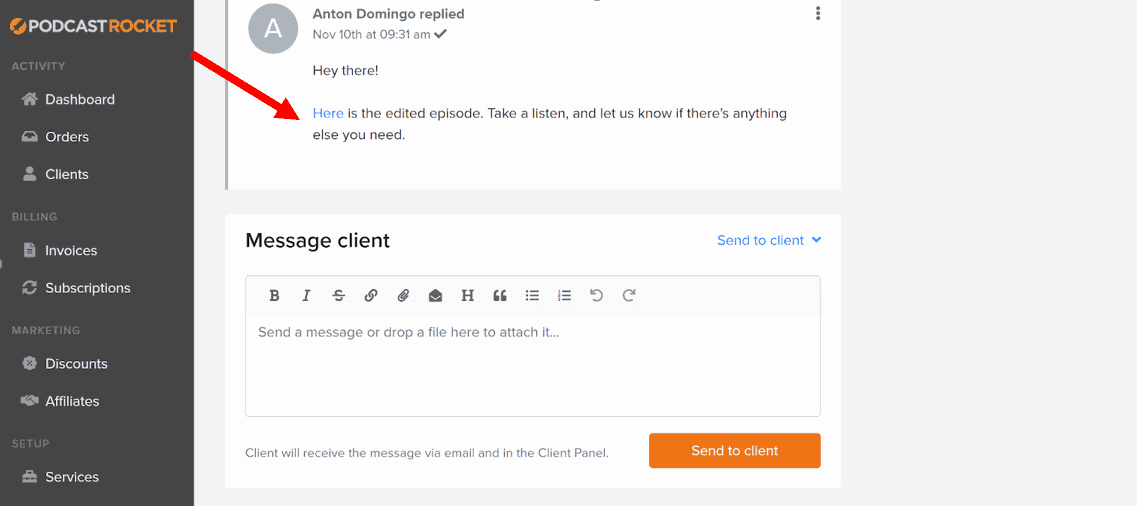 And at any time, you will be able to send messages to chat with your assigned Podcast Editor in case you have any questions or last minute requests. You can do this by going into the Order and scrolling down to the Message Box.
How To Login To The Dashboard
If you would like to login to the dashboard at a later date, you can do so through https://app.podcastrocket.net/ with your email and password provided on the first step.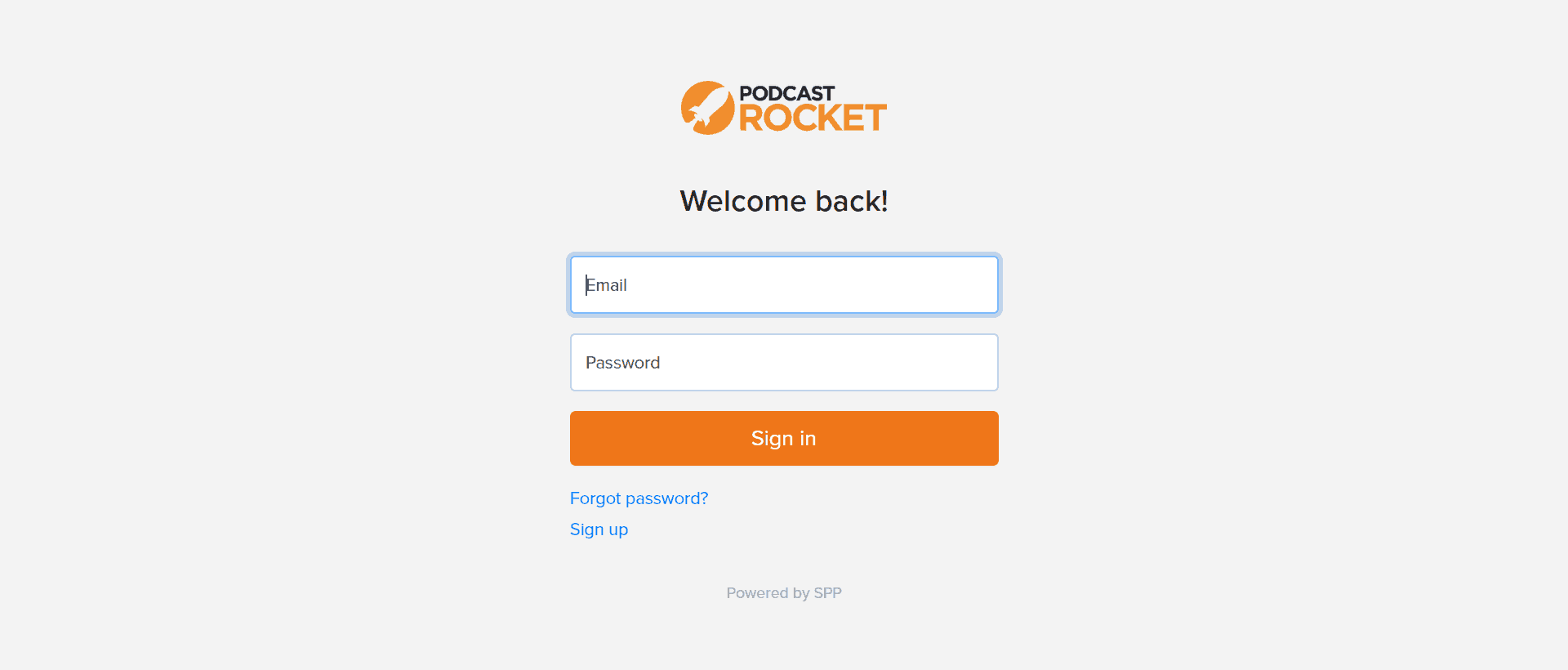 Once you have access to the dashboard, you will be able to order more episodes or services from the left-side menu.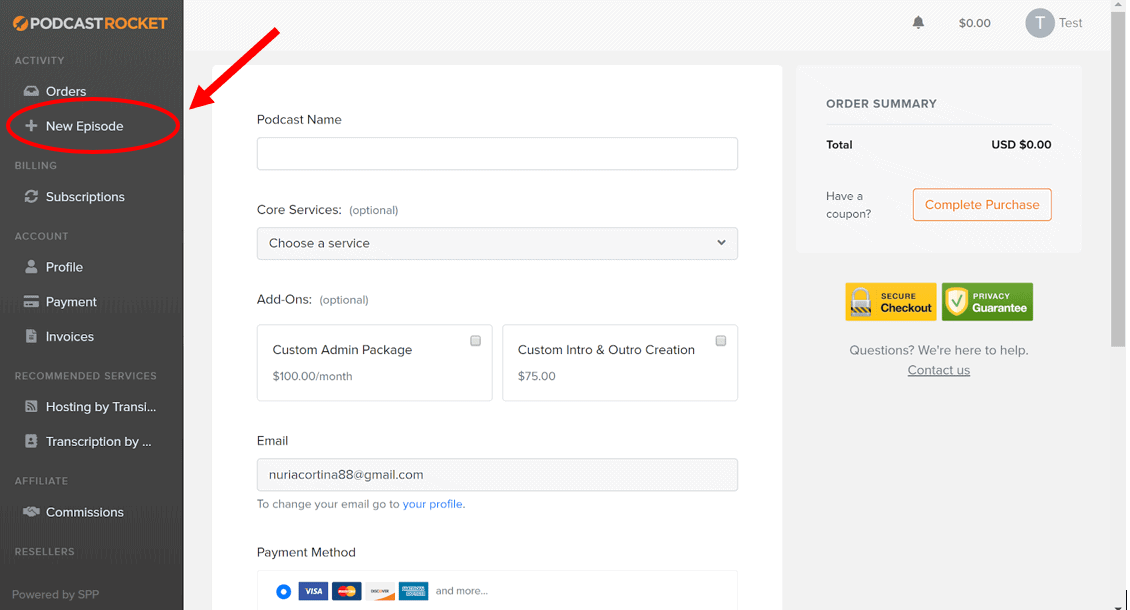 Then follow the instructions set out in the Order From Us step of this guide.
In case you need to download an invoice for your records, you can always go to Invoices and click on the invoice you would like to download.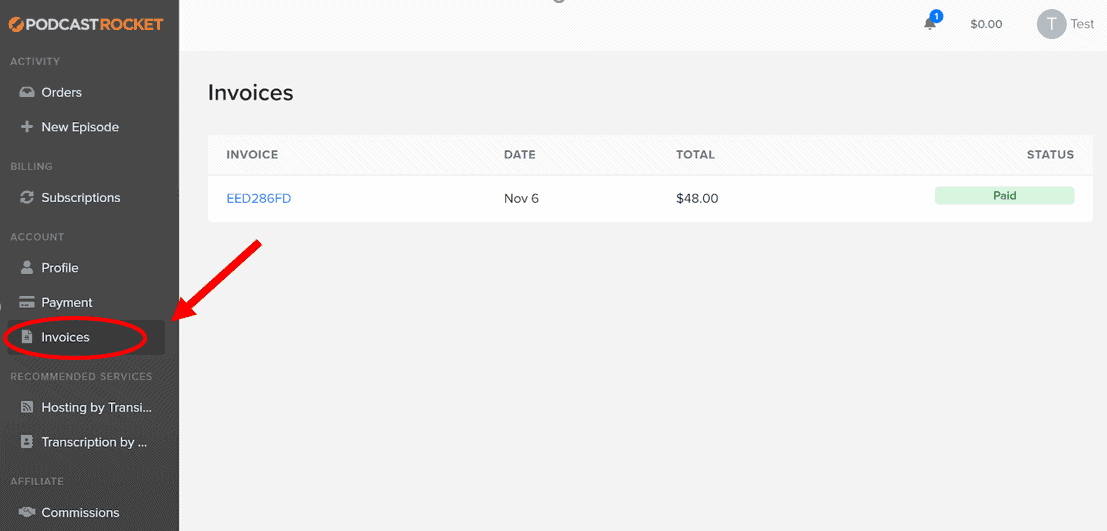 Click on the Download button on the upper right.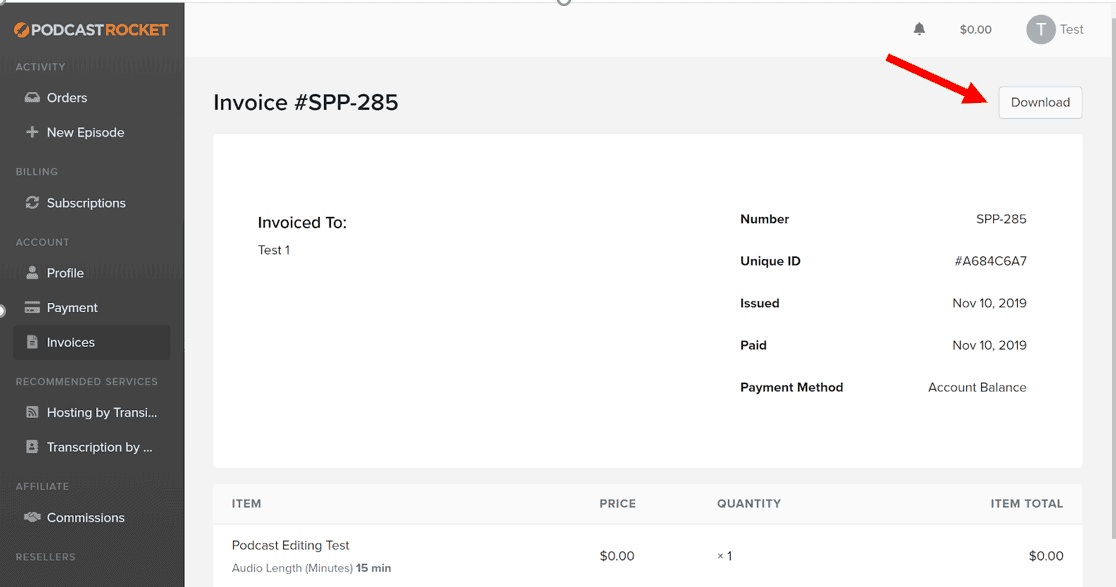 And you invoice will download on PDF format.