Detective documentaries are enthralling to those who love to uncover mysteries or dig deep into criminal happenings such as murder and corruption. True detective podcasts make things more interesting by focusing on real-life past mysteries and analyzing them in greater detail than a movie or book cannot capture.
With the current boom in the podcasting world, it is perplexing to identify the best true detective podcasts to include in your listening library.
Here, we explore the best true detective podcasts that investigate unclear societal cataclysms while providing a riveting description or storyline.
Related: The 40 Best Podcasts You Need to Listen to in 2023
Someone Knows Something (SKS)
David Ridgen, an award-winning film producer, writes, produces, and hosts the Someone Knows Something podcast. It is the first nonfiction detective podcast broadcasted on CBC Radio One. The podcast began in early 2016, and since then, there have been over 75 episodes recorded in seasons.
Ridgen applies investigative journalism to narrate an unclosed true-life crime case each season. The host collaborates with the victim's relatives to investigate the cases. They use all the information available regarding the case from the police to try and seek closure.
It includes analyzing the case information and talking to witnesses and suspects to look for new leads that may provide answers to the case. Ridgen narrates the investigation compellingly, following each lead step-by-step throughout the investigation.
The host takes you along until you feel you are there participating in the investigation. You can listen to SKS podcasts on Stitcher, Apple Podcasts, Spotify, Audible, etc.
Related: Quiet Part Loud Podcast Review
Up and Vanished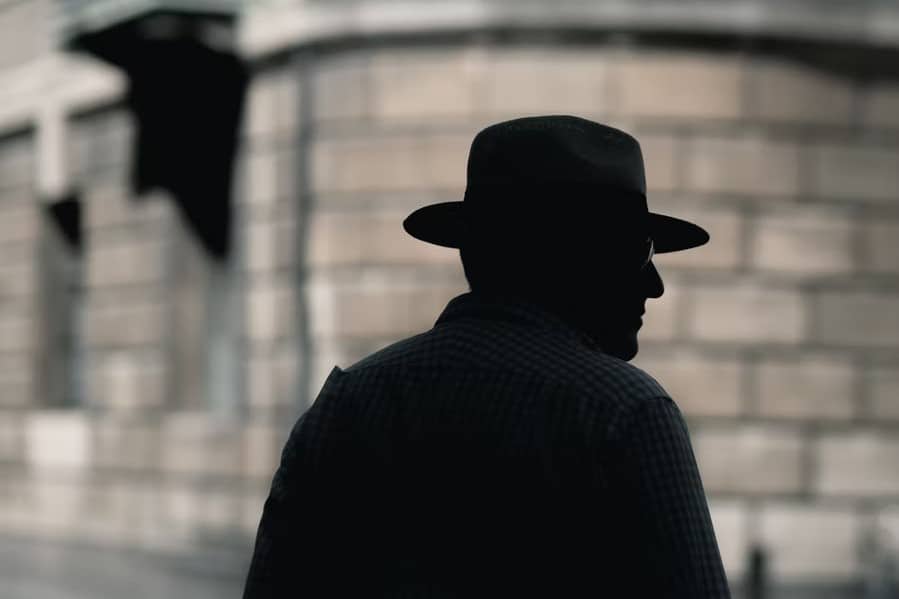 Filmmaker Payne Lindsey hosts the Up and Vanished podcast, which began in 2016, and Tenderfoot T.V. produces it. The podcast is similar to Someone Knows Something, but here the focus is on investigating true unsolved crimes relating to missing persons.
Every season, Lindsey looks at an unsolved missing person case and acts as a detective to find evidence for closing the case. Lindsey thoroughly investigates each case by reviewing previous leads and interviewing witnesses to uncover new evidence.
The podcast began by investigating an eleven-year unclosed case file with no arrests in the Georgia Bureau of Investigations department. It was a big success because the investigation led to the arrest of two suspects.
If you are fond of true detective podcasts, Up and Vanished is among the best in highlighting every detail that could aid in seeking justice. You can listen to the podcast from the main website, Apple Podcasts, Spotify, Audible, Podbean, etc.
My Favorite Detective Stories
My Favorite Detective Stories is a must-listen if you enjoy listening to true detective stories. John. A. Hoda, who has vast experience in investigative work, hosts the podcast. The podcast first appeared in mid-2018 to provide mentorship to neophyte investigators while entertaining the public with exciting descriptions of detective adventures.
John invites diverse investigators, including investigative journalists, to discuss their personal experiences. It includes how and why they joined the investigation career, their mentors, the kind of investigations they undertake, their description of a good investigator, and finally, share their most exciting detective ventures.
There are over 150 episodes of very informative recordings that make you understand the play around the investigation profession. Most importantly, the various real-life storylines from the investigators are entertaining to listen to as you will learn something new in every episode.
You can access the podcast from its main website, Apple Podcasts, Player. F.M., and Podbean, among others.
P.I.s Declassified
Like the My Favorite Detective Stories podcast, the P.I.s Declassified interviews authentic investigators (but here, it is specifically private detectives) about their everyday cases and experiences. The show discusses anything and everything to do with private investigation.
In the podcast, private investigators reveal some detective operations and happenings you never imagined existed in real-life settings. You will listen to wide-ranging stories that cover topics such as fabricated and dishonest confessions, human trafficking, workplace violence, pursuing missing persons, and undisclosed forensics actions.
Every show is unique, revealing new and different kinds of information. When you start listening to any episode, you will be glued to the documentary until it ends.
Francie Koehler hosts this informative podcast and has recorded over 390 episodes, each with its exclusive gripping coverage.
You can listen to the podcast on VoiceAmerica, Apple podcasts, Audible, and others.
Final Thoughts
True detective podcasts enlighten you on real-life crimes worldwide and how law enforcers respond to them. Some podcasts focus on unsolved cases and follow through with every evidence and lead that could provide closure to the case.
Even if the podcast does not resolve the case, it gives the family members some satisfaction that the case was complicated to solve. Most interestingly, when the podcast aids in resolving a pending case, it becomes a win-win situation for the victim's relatives and society at large. It prompts the criminal justice to pull up its socks and enhance its operations.
Related: Best 30 Minute Podcasts and Podcasts About Storytelling