Podcasting has become very popular in recent years. You can find a topic to podcast about on any imaginable topic and still draw an audience which is great! But that also means there are many options to choose from when it comes to finding the best podcast hosting site for your podcast.
If you're like most people, you don't have the time to try out all the different podcast hosting sites. So, to save you some time, we've compared two of the most popular podcast hosting sites: Libsyn vs Anchor.
Why Do People Use a Podcast Hosting Site?
There are a few reasons you should use a podcast hosting site. Some of them are:
Ease in Podcast Distribution
First, it makes it easy to distribute your podcast. You can submit your RSS feed to iTunes and other directories, which allows people to subscribe to your show and automatically download new episodes.
Helps You Grow Your Following
Second, a good podcast hosting site will provide detailed statistics about your listeners. This can be helpful in understanding who your audience is and what type of content they enjoy.
Provides Online Donor Management System
Third, many podcast hosting sites will allow you to monetize your show through advertising or sponsorships. This can be a great way to generate some extra income from your podcasting hobby.
Related: 20 Best Podcast Hosting Platforms 
How Much Do Podcast Hosting Platforms Cost?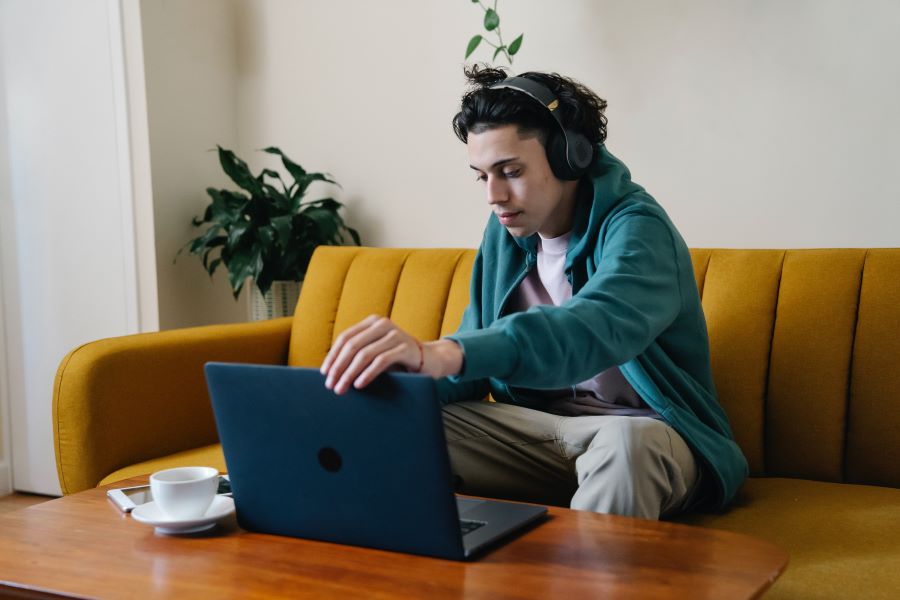 The cost of podcast hosting platforms can vary depending on their features and services. However, most podcast hosting platforms will charge a monthly or annual subscription fee. The average cost of a podcast hosting platform is around $10 per month. Some of the more popular and expensive podcast hosting platforms can cost up to $50 per month.
Libsyn
When it comes to charges, Libsyn has a pretty straightforward pricing system. They have three different plans, which cost $5, $15, and $40 per month. The main difference between these plans is the amount of storage space and bandwidth you get.
The $5 plan gets you 50 megabytes of space and 5 gigabytes of bandwidth, while the $15 plan gets you 250 megabytes of space and 15 gigabytes of bandwidth. The $40 plan is their most popular and gives you 1,000 megabytes of space and 40 gigabytes of bandwidth.
How To Get a Free Libsyn account
You can get a free Libsyn account if you sign up for their 14-day trial. This is a great way to test the platform and see if it's right for you. Apart from this, Libsyn has no other free plans or trials.
Anchor
Anchor is a popular podcast hosting platform that is entirely free to use. They make their money by running ads on your podcast and taking a small cut of any donations or contributions you may receive from your listeners.
This is uncommon for a free website, but Anchor's unlimited storage sets it apart from its competitors. Not to mention, their user interface is one of the most user-friendly and intuitive in the business.
Features of Podcasting Websites
When it comes to podcast websites, what sets them apart is often the features they offer. Some of them are:
The ability to subscribe to and download podcasts
A clean and user-friendly interface
A search function to help users find specific episodes or topics
Recommendations for similar content
A way to contact the podcast host or leave feedback
Podcast websites vary in their features, so choosing one with the features you're looking for is important. With so many options, you're sure to find the perfect podcast website for you.
Libsyn's Prominent Features
When it comes to features, Libsyn is ahead of its competitors. It offers a feature-rich platform with everything you need to publish, host, promote and monetize your podcast.
Some of its most prominent features include:
Detailed Analytics
Libsyn provides users with detailed analytics about their podcast's performance. You can see how many people are listening, where they're from, which devices they use, and what episodes are being downloaded the most. This information can help you better understand your audience and make decisions about future content.
Monetization Options
Libsyn offers a variety of monetization options, including premium content, subscription plans, and advertisements. This allows podcasters to generate revenue from their show, which can be used to offset production costs.
Related: How to Charge for a Podcast with Premium Content
Distribution & Promotion
Libsyn will distribute your podcast to all major platforms, including iTunes, Google Podcasts, and Stitcher. They also provide tools to help you promote your show, such as social media integration and custom RSS feeds. This includes creating custom mobile apps just for your podcast. You even get featured on podcast search engine news.
Professional Hosting
Libsyn offers reliable hosting with unlimited storage and bandwidth. This means you can upload high-quality audio files without worrying about exceeding your monthly allotment. Plus, their team of experts is available 24/7 to help you troubleshoot any issues you may have.
Scheduling Tools
Libsyn provides users with various scheduling tools to help them release new episodes regularly. You can set up automatic releases, choose specific release dates and times, and even create a custom RSS feed. This takes the guesswork out of publishing new content and helps you stay on schedule.
Overall, Libsyn is an excellent option for podcasters who are serious about their show and looking for a feature-rich platform. It offers everything you need to start, including distribution, promotion, and monetization options.
Related: Buzzsprout vs. Libsyn: Podcasting Platforms Compared
Anchor's Prominent Features
Anchor offers a set of features for a free-of-cost platform that makes the pay-for-service competitors question their methods. Here are some of the most notable features:
Unlimited audio hosting
One of the main reasons to use a podcasting platform is to host your episodes. You have to pay per episode or limit monthly storage with competitors. Anchor offers unlimited audio hosting for all users!
Automatic Leveling and Normalization
To make sure your audio sounds its best, podcasting platforms need to have some editing features. Competitors charge for these features, but they come standard with Anchor. Automatic Leveling ensures that your audio is always at a consistent volume. Normalization ensures the overall sound quality is the same from start to finish.
Automatic Posting to iTunes and Other Directories
Once your podcast is created, you want as many people to hear it as possible. With Anchor, your podcast will automatically be submitted to iTunes and other popular directories like Google Play Music and Stitcher.
Detailed Stats and Listener Engagement
Knowing how many people are listening to your podcast and where they're coming from is essential. With Anchor, you'll get detailed stats about your listeners and their engagement with your show.
Private Listening Parties
Want to share your podcast with only a select group of people? With Anchor's Private Listening Parties feature, you can share an unlisted link with anyone you want, and they can listen in real-time along with you!
Screen Recording
Sometimes you want to record what's on your screen instead of using a microphone. With Anchor's Screen Recording feature, you can do just that! This is perfect for recording video tutorials or gameplay commentary.
Record from Anywhere
Anchor allows you to record your podcast from anywhere with its advanced recording system. You can use the mobile app to record on the go or connect Anchor to your professional recording setup.
Integrated Transcription
Have a hard time transcribing your episodes? With Anchor's Integrated Transcription feature, you can automatically generate transcripts of your episodes and edit them right in the Anchor app.
Edit on the Web or Mobile
With Anchor, you can edit your episodes in the app on the web or mobile. No need for expensive audio editing software!
Add Songs and Sound Effects
Add professional intro music and sound effects to your podcast with Anchor's built-in music library. You can even record custom jingles for your show!
Share Episodes Anywhere
Once you've published your episode, you can share it anywhere! Anchor will generate a link you can post on social media or embed on your website. Listeners can also subscribe to your show directly from the link.
Get Paid for Your Podcast
With Anchor's Partnership Program, you can earn money from your podcast! When you sign up for the program, Anchor will place ads in your episodes and split the revenue with you.
As you can see, many features come standard with Anchor, which other podcasting platforms charge for. This makes Anchor an excellent choice for anyone looking to start their podcast!
Related: Anchor vs. Buzzsprout: Which Podcast Hosting is Better?
The Trade-Off: Quality or Features?
Although Anchor may have lots of features, Libsyn has more high-tech ones, even if they are limited in number. This begs the questions do podcast creators settle for more features at the expense of their quality, or do they record high-quality podcasts with limited features? It all depends on the creator's needs. For example, a creator who wants more control over their show's audio quality may opt for Libsyn, while a creator who wants to share their show on social media easily may prefer Anchor.
The Bottom Line: Which Platform is Right for You?
Choosing the right podcasting platform is a matter of finding the one that best suits your needs. If you're just starting out, Anchor may be your best choice. However, if you're looking for more control over your show's audio quality, Libsyn may be a better option. You may also be interested to read our comparison guides on Libsyn vs Blubrry.
Which Platform is Better, Anchor or Libsyn?
There are many options out there for podcasters when it comes to choosing a platform. Two of the most popular choices are Anchor and Libsyn. Both platforms have their own set of features that make them appealing to different types of podcasters. So, which one is better in Anchor vs Libsyn as the best podcast host? The answer depends on your preferences and needs.
Anchor is a newer platform known for its simplicity and ease of use. Setting up an account and publishing your first episode can be done in just a few minutes. Anchor also has powerful features like the ability to record and edit directly from the app, automatic transcription, and built-in distribution to popular podcasting platforms like Spotify and Apple Podcasts.
Libsyn has been around for much longer and is a more comprehensive platform. In addition to hosting your podcast episodes, Libsyn also provides tools for managing your RSS feed, creating a website for your podcast, and even monetizing your show with advertising. Libsyn also offers detailed statistics to see how your podcast is performing.
So, which platform is better? That depends on what you're looking for in a podcasting platform. Anchor might be a good choice if you want something simple and easy to use. If you're looking for more high-tech features and flexibility, Libsyn might be a better option.
Related: Anchor FM vs Podbean
FAQs
What is a podcast platform?
A podcast platform is a service that helps you distribute your podcast. It can also provide other features like analytics, show notes, and more.
What is a third-party data platform?
A third-party data platform is a service that helps you collect and analyze data about your podcast listeners. This can include things like demographics, listening habits, and more.
Can I use Anchor or Libsyn as a digital interviewing platform?
Yes, you can use either Anchor or Libsyn as a digital interviewing platform. Simply record your live video interviews using the Anchor or Libsyn app and distribute it through your podcast platform.
How do I improve my podcast's reach?
There are several things you can do to improve your podcast's reach. These include promoting your show on social media, submitting it to directories, and more. Both Anchor and Libsyn have resources to help you with this.
Do I need a website for my podcast?
No, you don't need a website for your podcast. However, having one can help promote your show and grow your audience. If you do have a website, you can use Libsyn's "destination" feature to syndicate your podcast content there.
Related: Does My Podcast Need A Website?
What is the best way to monetize my podcast?
There are several ways to monetize your podcast. These include sponsorships, ads, donations, and more. Anchor provides some tools to help you with this, or you can work with a third-party platform like Libsyn.
Should I go for a paid platform or a free one?
There are pros and cons to both paid and free podcast platforms. Paid platforms typically offer more features and support, but free platforms may be better if you're just starting out.
The Main Takeaway
Since we've established that no one best podcast hosting platform exists, your own podcast hosts are free to pick whichever suits your needs. From third-party data sources to compliant cloud infrastructure, customized social sharing, and more, both Anchor and Libsyn have powerful interactive features.